Finding key pieces will be challenging for Canada's juniors
As TSN Hockey Insider Bob McKenzie writes, Hockey Canada's director of player personnel Ryan Jankowski has a lot of options at hand in putting together this year's Canadian squad for the 2017 World Junior Hockey Championship.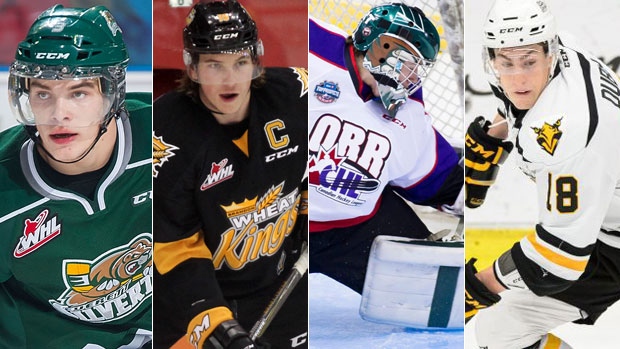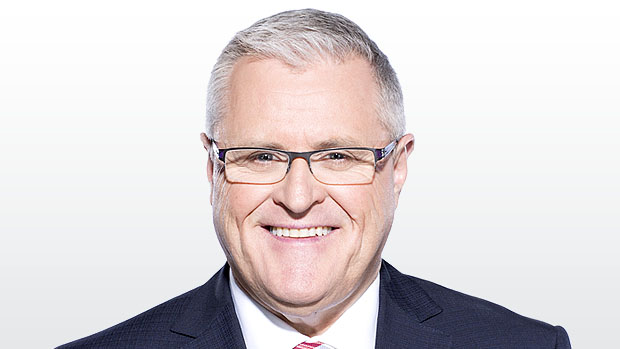 At the best of times, assembling Canada's national junior team is like putting together one of those jigsaw puzzles with a lot of pieces.
And more years than not, Hockey Canada starts by knowing it likely won't have some key pieces of the puzzle.
And this year? Well, not only are some key pieces likely to be missing, but some of the pieces are damaged to varying degrees. Some of them might fit; some of them might not.
Welcome to Hockey Canada director of player personnel Ryan Jankowski's world.
"We've got Plan A, Plan B and Plan C, but we don't know yet which one we will need," Jankowski said. "Could be parts of all three. We'll see. It's a work in progress, for sure. We'll figure it out as we go, but it looks like it will be more of a challenge than some years."
The selection process for Team Canada effectively commenced its stretch drive last night in Prince George, B.C. That was the first of six games featuring a touring Russian all-star team playing two games each against Canadian all-star teams from the Western, Ontario and Quebec Leagues. Russia beat the WHL 3-2 in overtime in Prince George.
Tonight, it's the WHL versus Russia for a second time, this game in Edmonton; on Thursday and Monday it's the OHL's turn in North Bay and Hamilton, respectively; then the QMJHL is up Tuesday and Thursday of next week in Baie-Comeau and Chicoutimi, respectively.
Invitations to the final Team Canada selection camp will be issued on Nov. 29. The actual final camp is Dec. 11-15 in Blainville, Que., just north of Montreal. The final roster doesn't have to be named until Christmas Day, for the tourney that will run from Dec. 26-Jan. 5 in Toronto and Montreal.
As usual, there's a high degree of uncertainty as to which of the eight junior-eligible Canadians currently in the NHL will be loaned out to Team Canada before the NHL roster freeze on Dec. 19.
Actually, that's not quite true. Team Canada knows it isn't getting Connor McDavid from the Edmonton Oilers. He's still eligible, but...well, there's really no need to explain it now, is there? But it does serve as a simple reminder that McDavid, unbelievably, is still junior age and eligible to play.
So the list of NHL possibilities is actually down to seven.
At this point, Hockey Canada has no reasonable expectation it will get Mitch Marner of the Toronto Maple Leafs and/or Travis Konecny of the Philadelphia Flyers. As nice as it would be to slot them as the top two right wingers on Team Canada, they are not only playing regularly for their NHL teams, they're playing important roles and excelling.
So then there were five — four forwards (Arizona's Dylan Strome and Lawson Crouse; New York Islanders Matthew Barzal and Anthony Beauvillier) and one defenceman (Arizona's Jakob Chychrun).
Hockey Canada will simply hope for the best on centres Strome and Barzal, as well as left wingers Crouse and Beauvillier, the latter of whom played centre in junior, but has been on the wing in the NHL. Unless there's a shortage of centres on Team Canada, which is possible, Beauvillier is viewed more as a winger.
It's far too early to put any percentages on the chances of getting any one of those four forwards for Team Canada. Those decisions are almost always last minute for the NHL clubs, depending on their injury situations and how much or how well the kids are playing in the week leading up to the NHL roster freeze.
But let's not kid anyone. There's a large swing between having all of Strome, Barzal, Crouse and Beauvillier up front versus not having any of them, especially given how unlikely it is Marner and Konecny will be available. That would've been some kind of top six, but imagine if Team Canada were to get none of them?
Jankowski isn't spending any time worrying on that front. There's no real control for Hockey Canada anyway. Jankowski will instead be concentrating on the other national junior team candidates who he can evaluate, or hopes to evaluate, in the games against the Russians this week and next.
Therein lies the next problem. A number of potential candidates are currently injured; either not able to play in the games against Russia or maybe touch and go to even be available for the final camp that opens Dec. 11.
Big centre Nolan Patrick, the presumptive No. 1 pick in this year's draft, has been out of the Brandon Wheat King lineup since Oct. 11. Patrick isn't expected back for another two-to-three weeks. He had sports hernia surgery in the off-season. There were fears he would need the same procedure done on the other side, but the prognosis now is for some rest and rehab. It's expected he will be ready before Dec. 11, but how much hockey will he have played?
Calgary Flame prospect/left winger Dillon Dube of the Kelowna Rockets won't play against Russia due to a knee injury he suffered in NHL training camp. He has yet to play a game in the WHL this season. Tampa prospect Brett Howden of the Moose Jaw Warriors is out with a hip injury and also unavailable to play against Russia.
In Ontario, Soo Greyhound winger Blake Speers, who started this season with the New Jersey Devils, is sidelined with a fractured wrist. If all goes according to schedule, he should be returning to action right around the time of the Dec. 11 camp. But like Patrick in the West, that's still something of an unknown quantity and potentially narrow evaluation window.
On defence, Chychrun is the only NHLer that Hockey Canada will be waiting on. If loaned by the Coyotes, Chychrun is expected to have a top-four role, along with Ottawa first-rounder Thomas Chabot of Saint John, Montreal first-rounder Noah Juulsen of Everett and Carolina first-rounder Jake Bean of the Calgary Hitmen.
There's also been some uncertainty on the blueline. The Rouyn-Noranda defensive tandem of Boston prospect Jeremy Lauzon and Philadelphia prospect Philippe Myers have both been out with concussions, though they returned to QMJHL action this past weekend. If all goes well, they will play for the QMJHL against Russia.
"I don't remember a year where so many [candidates] are dealing with injuries like this," Jankowski said. "It makes our evaluation process more difficult. We just don't know if some guys will be ready or available for the camp or whether they've played enough games to be evaluated. There's nothing we can do about it. If someone can't go, we just have to go to the next best guy who can.
"Of course we want to get the best players we can possibly get, but we're fortunate to have some really good depth with our 19 year olds [1997 birthdates] and we have some high-end 18 year olds [1998 birthdates] so we think whatever happens, we're going to have a good team."
Keeping in mind there are still so many moving parts on so many fronts, here's a position-by-position look at the competition to first earn spots to the final selection camp and on the final Team Canada 23-man roster:
CENTRE
If loaned by Arizona and the Islanders, Strome and Barzal would be the top two centres on the team. Both are 19; both have elite offensive ability at the junior level; both were on Team Canada last year.
So, too, was Tampa prospect Mitchell Stephens (Saginaw), a hard-working, two-way pivot who can also play the wing and would, on paper, appear as close to a lock up front as is possible.
Carolina prospect Nicolas Roy of Chicoutimi is a heady 19-year-old pivot with a solid international tournament history with Hockey Canada. He would appear a solid contender for a spot beyond the three returnees (Strome, Barzal and Stephens), but needs to show he's ready in the coming weeks.
Then it's wide open.
Will 18-year-old Nolan Patrick be healthy enough to vie for a spot? What about Howden, who's also 18?
Tampa Bay prospect Anthony Cirelli of Oshawa is having an impressive OHL campaign in his 19-year-old season. Ditto for Anaheim prospect Sam Steel, 18, of the Regina Pats, who's been the leading the WHL scoring race for much of this season. Eighteen-year-old New Jersey first-rounder Michael McLeod of Mississauga and 19-year-old Anaheim prospect Tyler Soy of Victoria are also possibilities.
LEFT WING
Crouse and Beauvillier would be the unquestioned top two on the depth chart if the 19-year-old returnees are released by Arizona and the Islanders.
Colorado first-rounder Tyson Jost of the University of North Dakota and Columbus's first-rounder Pierre Luc Dubois of Cape Breton - both 18 - are strong left wing candidates, though both are capable of playing centre. If Strome and/or Barzal aren't made available, one or both of Jost and Dubois may have to shift to the middle. Jost is actually a natural centre; Dubois often plays there, but if Team Canada has a lot of 19-year-old centres, Jost and Dubois are more likely to be left wingers.
Beyond that, there's much uncertainty. Can injured 18-year-old Dillon Dube play enough games to get into the mix with the following: a pair of Chicago's 19-year-old prospects -- Graham Knott of Niagara and Alexandre Fortin of Rouyn-Noranda (who was signed as a free agent by the Blackhawks in September); Detroit's 18-year-old prospect Givani Smith of Guelph; 19-year-old Los Angeles prospect and Regina Pat speedster Austin Wagner; and Edmonton's 18-year-old prospect Tyler Benson of the Vancouver Giants, who missed much of last season with injuries.
RIGHT WING
With Marner and Konecny expected to be unavailable, Team Canada's right side is mostly a wide-open slate.
Returnee Julien Gauthier, the Carolina first-rounder from Val d'Or who played on Team Canada last year as a 17-year-old, would be the front runner for a spot.
Mathieu Joseph, the 19-year-old Tampa prospect who has 15 goals in 17 games this season for Saint John in the QMJHL, will merit strong consideration as one of the four right wingers.
After that, there are multiple considerations, including: Soo Greyhound 19-year-old captain Speers, who surprised many by starting the season in the NHL with New Jersey only to return to the OHL and promptly break his wrist; Kelowna 19-year-old Nick Merkley, the Arizona first-rounder who missed Team Canada summer camp because of ACL knee surgery last February; 18-year-old St. Louis prospect Jordan Kyrou of Sarnia; Columbus 19-year-old prospect Keegan Kolesar of Seattle, who is close to returning to action but hasn't played a WHL game this season yet because of sports hernia surgery; as well as the other two 19-year-old forwards who attended the summer evaluation camp - Boston first-rounder Zach Senyshyn of the Soo Greyhounds and Anaheim prospect Deven Sideroff of the Kamloops Blazers.
One player who wasn't at summer camp but is being recognized for his strong early play this season and will get a look is 18-year-old Tampa prospect Taylor Raddysh of Erie, who leads the OHL in scoring.
DEFENCE
One would have to think if Chychrun is loaned from Arizona, Team Canada's top four on the blueline is more or less set.
The absolute givens at this point are returning 19-year-old Ottawa first-rounder Thomas Chabot of Saint John on the left side of the top pair with Montreal's 19-year-old first-rounder Noah Juulsen of Everett on the right side. Juulsen was close to making the team last year but ended up being the last defenceman cut.
If Chychrun is released by the Coyotes, he could be penciled in as the left D on the second pair, which would mean Carolina 18-year-old first-rounder Jake Bean of the Calgary Hitmen, also a left shot, could shift over to the right side, where he sometimes plays.
The battle for the remaining three — or four spots, depending on Chychrun's availability — is going to be crowded and intense.
Left side candidates run the gamut from the diminutive but dynamic 18-year-old Nashville prospect Samuel Girard of Shawinigan (who has a point in each one of the 12 games he's played this season and is averaging almost two points per game), to 6-foot-7 Winnipeg first-rounder Logan Stanley of Windsor.
Girard was at the summer development camp, while Stanley was not and that's a theme for the left-side candidates. Some players who weren't invited to the summer camp have played well this season and are under consideration. That group includes: Buffalo's 19-year-old prospect Brendan Guhle of Prince Albert; Montreal's 18-year-old prospect Victor Mete of London and 18-year-old Kings prospect Kale Clague of Brandon.
Those left-side options who attended summer camp include: Boston prospect Lauzon of Rouyn-Noranda; Vancouver's 19-year-old prospect Guillaume Brisebois of Acadie-Bathurst and 19-year-old New York Islander Mitchell Vande Sompel of Oshawa.
Over on the right side, there aren't nearly as many in the running for the potential spot(s) behind Juulsen and perhaps Bean. They include: Philadelphia's 19-year-old prospect Philippe Myers of Rouyn-Noranda; Nashville's 18-year-old first-rounder Dante Fabbro of Boston University; Washington's 19-year-old prospect Connor Hobbs of Regina and Tampa's 19-year-old prospect Matt Spencer of Peterborough.
GOAL
No position appears as set as goal does for Team Canada.
Four goaltenders were invited to the summer development camp, but a pair from the WHL who were there has emerged as the very clear front runners.
Tampa Bay's 19-year-old prospect Connor Ingram of Kamloops and Philadelphia's 18-year-old prospect Carter Hart of Everett have been the best Canadian goalies in junior hockey this season. And it really hasn't been close either. Barring unforeseen developments, they are expected to be Team Canada's tandem.
New Jersey's 19-year-old prospect Evan Cormier of Saginaw and undrafted 19-year-old Zach Sawchenko of Moose Jaw were also at the summer camp. They, along with Montreal prospect Michael McNiven of Owen Sound, would be the netminders considered as potential injury replacements or insurance as the designated conditional No. 3 goalie.