Finding the right fit for Stanton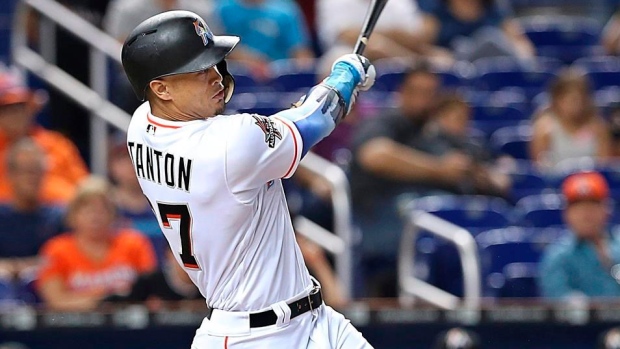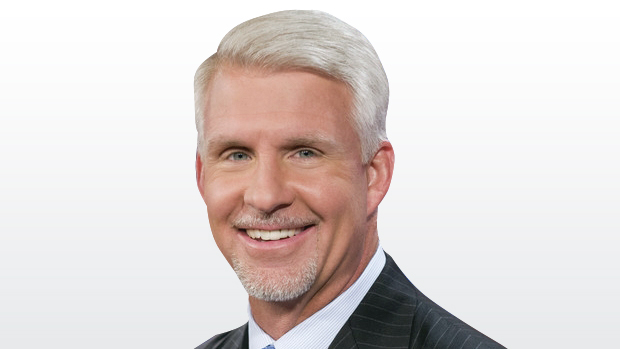 The Giancarlo Stanton sweepstakes is one of the biggest storylines of the off-season. He had a .281/.376/.631 slash line with 59 homers, 132 RBI and 123 runs scored. He had a monster season and has a legitimate shot at being the NL MVP. That is the good news.
The bad news is that the Miami Marlins can no longer afford him. Stanton, who made $14 million in 2017, is scheduled for a big increase to $25 million next season. In fact, he has 10-years at $295 million remaining on the 13-year $325 million deal he signed three years ago. The Marlins sold during the season and the new ownership group led by Derek Jeter wants to cut payroll. Jeter met the media at the general managers meetings in Orlando and stated that they never specifically said they would trade any one individual player. But to get the budget down to a functional level, they don't have many choices. In 2017, the Marlins had a $120 million payroll. There is speculation that they want salaries reduced to between $55 million and $80 million. It is not a surprise because as a small market team, Miami can't justify a payroll at that level. The only way to slash the budget in such a significant manner is to move their high-priced slugger.
There is speculation that seven or eight teams are interested to some degree in the right fielder. Any deal will come with significant negotiation. The magnitude of the contract makes it reasonable for clubs to expect Miami to eat some part of the remaining salary. Certainly the Marlins will want a degree of talent in return in the deal. Word is that they want at least one impact bat in return. A trade of Stanton is complicated, not only because of his significant remaining salary, but also because of his no-trade clause. The toughest negotiation in the deal will be between Stanton and the Marlins. With his no-trade clause, he controls the outcome of the discussions. The Marlins can agree on whatever deal they want but it will only happen if Stanton signs off.
Mike Hill, president of baseball operations for the Marlins, said he knows where Stanton prefers to be traded. Stanton is from California and it is believed that he has told the Marlins that he only wants to play on the West Coast.
Derek Jeter said he hasn't spoken to Stanton about the trade speculation and wouldn't unless there was something to talk about. The way deals work with no-trade clauses is that the clubs agree on the players and money in the trade and then they approach the player to get him to waive the clause. Typically, players get something in return for waiving the trade restriction; trade bonus, option year, added bonuses, etc.
I mentioned the Cardinals as a suitor for Stanton; they need a big bat in the middle of the lineup. They lack a presence that strikes fear in the opposing manager that forces a move to the bullpen. The Cards haven't had that presence since Albert Pujols left for the Angels in December of 2011.
The Red Sox are desperate to add power to the lineup. They hit for average and have a good on-base percentage, but they need someone to hit it out of the yard.
The Phillies are interested as well. They are rebuilding but things are moving quickly with some of their young players progressing nicely. Getting Stanton now may be a year or two before they are ready to compete, but he is under contract for 10 years, leaving plenty of time for winning.
The San Francisco Giants are desperate for offence. They need a power bat that can hit the ball out of AT&T Park, which is one of the stingiest parks in baseball with home runs. They haven't had a real power bat since Barry Bonds retired.
Since the Dodgers are the biggest spenders in baseball, one has to consider if they are in on the Stanton discussions as well. Can you imagine a lineup with Corey Seager, Cody Bellinger and Stanton for the next ten years?
The team that should make a push for Stanton is the Washington Nationals. They can acquire the slugger and get cost-certainty on his contract which will surely be less than what Bryce Harper and Scott Boras will ask for after next season. After landing Stanton, they should trade Harper. They will get much more in return for Harper than the talent acquisition costs for Stanton.
I predict he will be traded to the San Francisco Giants.
Blue Jays kicking tires on Cain
The Blue Jays aren't going to be players in the Stanton sweepstakes but they do seem to have interest in outfielder Lorenzo Cain. Cain is an athletic speedy outfielder that is an above average defender in centerfield or the corners. He hit .300 with an .363 OBP in 2017. He slugged 15 homers and stole 26 bases. He is a No. 3 hitter in most lineups. He is a good player with solid makeup and character. He will play at 32 years of age next season, so the term of his contract will be interesting. I wouldn't give him more than a four-year deal.
The competition for Cain's service will be substantial. There are reports that the Mets, Giants and Mariners are all very interested in him as well. If the Jays sign Cain I would still like to see them sign a corner outfielder with power. This way, John Gibbons can play Cain some in centerfield and put Teoscar Hernandez in the other corner. I want to see Cain playing every day alongside a guy like Jay Bruce with Hernandez and Pillar sharing semi-regular duties.
What's next for Bautista?
What a difference a year makes for Jose Bautista. A year ago, he was offered and then rejected the qualifying offer. He then sat waiting for a multi-year deal that never came. The Jays ultimately provided him a safe landing spot. Bautista is a free agent again and according to his agent Jay Alou, is shopping himself as a corner infielder, outfielder and DH.
There are some who believe Bautista won't be offered a major-league deal. I am not one of them. He can absolutely still help a club. I believe that he does need a change of scenery which could help re-energize him. Plus, he really can only be a semi-regular player moving forward. His first day off last year wasn't until July 31. One of the key adjustments he has to make is his approach against left-handed pitchers; he only hit .201 with 3 homers and a .331 slugging percentage. He needs to be at least a platoon option for his new team.
Bautista could offer a veteran presence for a young team like Minnesota, Oakland or Tampa Bay. I could see him fitting with a more experienced roster like Seattle as well. I could even see a club like Philadelphia fitting Bautista on their roster.
Yankees search for bench boss
The Yankees fired Joe Girardi seemingly without a specific plan to replace him. Girardi did a good job but not good enough it seemed. General manager Brian Cashman stated that Girardi didn't communicate with the young players as well as he wanted. So, next season the Yankees will have a new manager for the first time in 10 years. Cashman has interviewed bench coach and Sarnia, Ont., native Rob Thomson. He has also interviewed outside candidates like Jerry Hairston Jr., Eric Wedge, Aaron Boone, Hensley Meulens and Chris Woodward. There will likely be more candidates as well. Since the Yankees have the only available job, they can take their time and not be concerned that someone will steal their candidate.
Girardi did a lot right during his time in the Bronx. He showed the ability to manage veterans as well as young players. He handled the drama and trauma of Alex Rodriguez with ease. He helped develop Aaron Judge, Gary Sanchez and Luis Severino. Girardi was good with the media. By every indication he was open to the analytics department and different ways of looking at the game.
But he was extremely intense at times which may have caused tension in his players. He is a bit rigid and inflexible but his strict boundaries seemed to fit the Yankees' way. He did at times go to the well too much with his better relievers but in New York it has always been about winning today and figuring out tomorrow. Cashman is looking for a more relaxed manager who communicates more openly with the younger players of today. Experience doesn't seem to be a priority for Cashman as only Eric Wedge has real managerial experience at the big-league level. Thomson did fill in for Girardi a few games but that's all. Meulens did manage the Netherlands in the WBC. Boone and Hairston Jr. have both been working in the media. Woodward was the Dodgers' third base coach this past year.
If I had to predict who gets the job I would pick Rob Thomson. He is familiar with the Yankees organization and major league roster. He is also most familiar with the areas where Cashman wants to see improvement in manager-player relations. He has experience around the New York media and is open to the analytics department.
Spitting Seeds
The Nippon Ham Fighters are officially going to post Shohei Ohtani. It may not happen until December when the new agreement is finalized between the MLB and NPB league but it's a matter of when, not if. I would love to have Ohtani on my team, but I would not ask him for financial advice. If he waits two more years before coming to MLB he would be able to negotiate a contract of any magnitude. Now he will max out at about a $3.5 million signing bonus and then the major league minimum salary. He may be leaving $200 million on the table.
With all of the moves the Chicago White Sox have made during the rebuilding process, one has to wonder when they will trade outfielder Avisail Garcia and 1B Jose Abreu. They each have two years of arbitration eligibility left before free agency. It makes no sense to hold on to them. Their value will never be greater than it is right now. Look for them to be moved at the winter meetings.
The first base-market this offseason will be very interesting. Scott Boras is selling his client Eric Hosmer really hard. I like Hosmer and appreciate his game. But he is a good player, not a great player. Sure, he played in pitcher-friendly Kansas City and his 25 homers may get a boost in a better ballpark. Those 25 homers only tied him for 18th most at the first base position. He is just 28 and has won a World Series so he has some extra value. But how much better is he than Carlos Santana, Logan Morrison, Yonder Alonso and Lucas Duda? Boras is looking for a big payday but there are a bunch of better value options available at first base.
Give Mariners general manager Jerry Dipoto credit. He never rests. The Mariners acquired first baseman Ryon Healy from the Oakland A's for a reliever, Emilio Pagan, and a minor league infielder. Healy, 25, put up a .271/.302/.451 slash line with 25 home runs and 78 RBIs in 149 games for Oakland last season. This likely takes the Mariners out of the free agent first base market.
Remember last off season the Rob Manfred wanted to get agreement from the players' association for pace of play changes in the game? A pitch clock was discussed as were limiting visits to the mound. The Union balked at the changes and wanted more time to study their potential impact. The collective bargaining agreement allows the commissioner to unilaterally implement rules a year after proposing them if the players association refuses to agree. Manfred wants union approval of the changes but if he doesn't get it he will change the rules anyways. Bottom line: we will see a pitch clock in 2018.