Five candidates for the next Blue Jays manager
From experienced managers to recently retired players to candidates already in the organization, there are varying resumes to sort through in a search that's expected to last throughout the month of October, Scott Mitchell writes.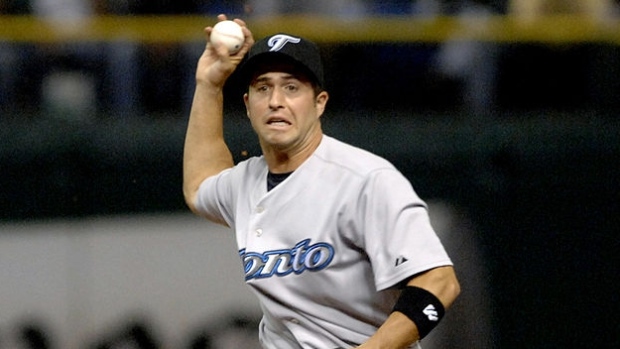 TORONTO — The worst-kept secret in baseball has been confirmed: John Gibbons won't be at the helm of the rebuilding Toronto Blue Jays in 2019.
That allows us to move on to general manager Ross Atkins' next top-secret mission, and we'll find out over the next few weeks if he can keep that secret under lock and key a little bit better than this summer's obvious desire to move on from Gibbons.
"Ultimately, we decided it was time for a change," Atkins said Wednesday during a press conference that pushed the narrative of a mutual parting. "It's time for a new approach and a new voice."
For the first time since November of 2012, the Jays are on the search for a new manager, and the landscape has changed quite significantly.
No longer are managers with zero experience considered non-starters or longshots. In fact, their AL East brethren have almost made them en vogue.
As an organization that preaches process and has a number of different front office voices with clout, it would be crazy to think the managerial search they're about to embark on won't be one that looks under every rock from here to San Antonio.
The rumour mill has already starting churning out names, some more realistic than others. As always, there's no shortage of candidates with different backgrounds.
From experienced managers, like Joe Girardi, Mike Matheny and John Farrell, to recently retired players to candidates already in the organization, there are varying resumes to sort through in a search that's expected to last throughout the month of October.
Here's a look at five potential candidates:
Eric Wedge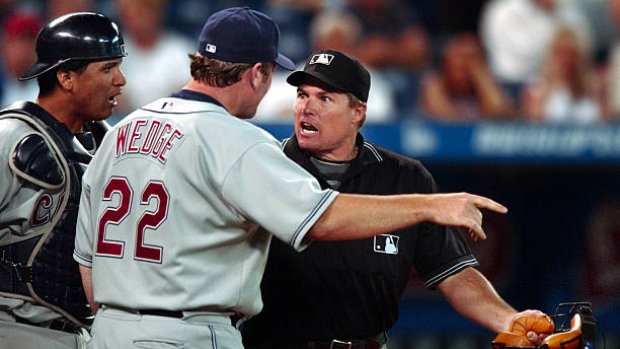 Installed as the betting favourite by Bodog, Wedge was rumoured to be the guy Atkins and Mark Shapiro had their eye on at the end of the 2016 season when they surprisingly brought back Gibbons and then handed him a contract extension a short time later.
The 50-year-old Wedge is already in-house, hired by the team prior to the 2016 season to serve as a player development advisor and work closely with Shapiro, Atkins and director of player development Gil Kim.
Wedge, who managed the Cleveland Indians for seven seasons and the Seattle Mariners for three, has a career 774-846 record (.478) as a skipper.
He was a candidate for the New York Yankees vacant managerial post last winter, one that was filled by a first-time manager in Aaron Boone.
That Indians connection with Shapiro & Co. could pay off in another managerial shot.
John McDonald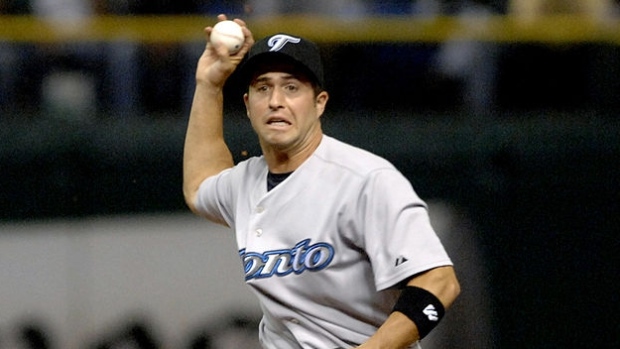 Considering the love the fan base had for him as a player over his seven seasons in a Jays uniform, "Johnny Mac" would likely be a popular choice.
After his 16-year career ended in 2014, Shapiro gushed over McDonald as a person and there's a strong connection.
An expert gloveman, McDonald finished his career with a .233/.273/.323 slash line and 28 home runs in 1,100 games.
McDonald was dabbling in broadcasting this season during MLB's Facebook games.
The 44-year-old would be a very Boone-esque hire, and that one has worked out well so far for the Bronx Bombers.
John Schneider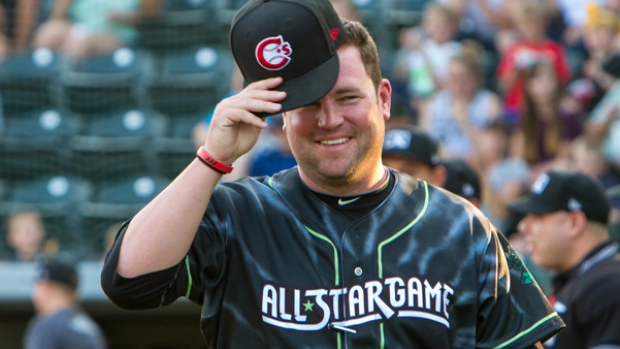 Aside from Wedge, if there's one person on this list guaranteed to at least get an interview, it's the 38-year-old Schneider.
A former minor-league catcher in the Jays organization (2002-07), it's no coincidence Schneider has been assigned to manage teams featuring the organization's future — Vladimir Guerrero Jr. and Bo Bichette.
This year, he led the Double-A New Hampshire Fisher Cats to an Eastern League championship, at the same time being tasked with the development of what is expected to be the core of the next contender in Toronto.
Stubby Clapp
Like McDonald, this name may resonate with the fans.
The cult hero of Canadian baseball as a player managed Canada to gold at the Pan Am Games in Toronto in 2015 and will serve as the manager of the Surprise Saguaros in the Arizona Fall League.
Clapp's AFL lineup will include Vladdy Jr., Bichette, Cavan Biggio, Nate Pearson and a handful of other Toronto prospects.
Like Schneider, Clapp has enjoyed tremendous success, managing the Triple-A Memphis Redbirds to back-to-back Pacific Coast League titles, taking home manager of the year each of the past two seasons.
Chris Woodward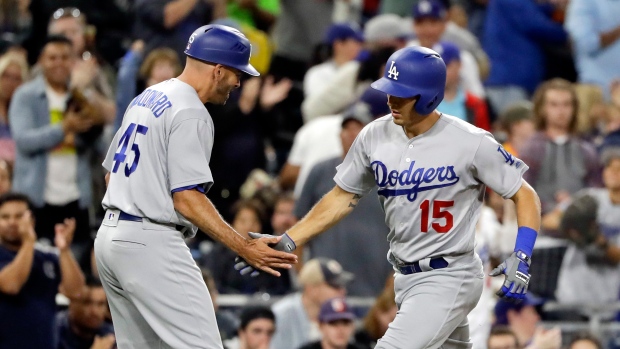 Another light-hitting former Jays middle infielder, Woodward, like Wedge, was interviewed by the Yankees last winter.
Over 12 big-league seasons, Woodward slashed .239/.296/.365 with 33 homers in 659 games.
Since retiring, the 42-year-old spent three years coaching in various capacities with the Seattle Mariners, before moving on to the Los Angeles Dodgers where he's spent the last three seasons as their third-base coach.
Woodward also managed New Zealand during the World Baseball Classic qualifier in 2016.​