Five NHL players who could move before Mar. 1
American Thanksgiving is traditionally when GMs size up their rosters and begin to strategize their trade plan for the months ahead. TSN Hockey Insider Pierre LeBrun examines five players who could be moved before the March 1 trading deadline.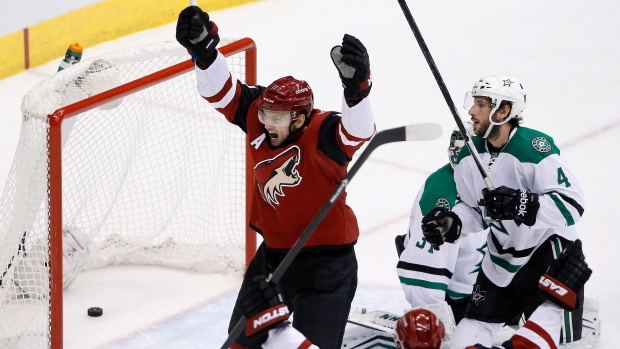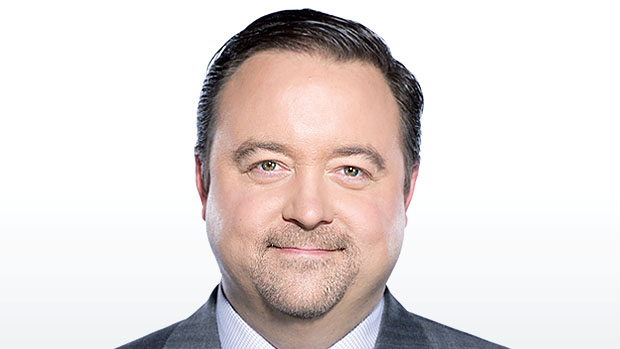 American Thanksgiving is traditionally when GMs size up their rosters and begin to strategize their trade plan for the months ahead.
Mind you, I would argue in today's salary-cap/crushed beer-can standings era, some teams don't know if they're buyers or sellers until 24 hours before the deadline. Still, let's look at five players (in no particular order) who could be moved before the March 1 trading deadline:
Evander Kane, LW, Buffalo Sabres
Ever since he scored 30 goals as a 20-year-old with the Winnipeg Jets in 2011-12, you figured there was more of that to come for the Vancouver native. And certainly his 17 goals in the lockout-shortened, 48-game season of 2012-13 suggested as much. But he's essentially been a 20-goal scorer ever since and that's disappointing, probably as much to him as anyone else, given the pure goal-scoring talent this guy has.
No question the Sabres would be open to moving him and a top-four defenceman is what they would covet in return. On the one hand, given some of Kane's off-ice issues, you wonder if teams will be scared away. On the other hand, he's still only 25 and you know the talent is there. He's got one more season left on his contract at $5.25 million before becoming an unrestricted free agent in July 2018.
Which happens to be the same summer both Jack Eichel and Sam Reinhart will have lucrative new contracts kick in for 2018-19. Can the Sabres move Kane for a decent return?
Martin Hanzal, C, Arizona Coyotes
You can't teach 6-foot-6. The pending unrestricted free agent would be some kind of addition for a playoff contender. The postseason becomes a grind-fest and Hanzal's beast-like strength would be a handy addition.
The Coyotes talked contract extension with him before the season but nothing seemed to gain traction. I figure the Coyotes are wary of giving him term; they've got a bevy of young forwards and don't want to block their way long term. But you can't blame Hanzal, 29, if he wants to cash in for what really will be his last chance to do so. The buyer-beware tag on the Czech is that he's hurt a lot; he hasn't played 70-plus games since 2009-10 (although he played 39 of 48 in 2012-13 lockout season). My guess is the Coyotes will try to re-sign Hanzal before March 1.
But if they can't, it goes without saying the rebuilding club needs to acquire an asset or two in exchange for letting him walk. He would help any team but boy would he ever look good helping the Montreal Canadiens get bigger down the middle.
Marc-Andre Fleury, G, Pittsburgh Penguins
It was a good idea, in theory, that the Penguins would benefit from having two No. 1 goalies in this season's compressed schedule and then wait until after the season to figure out where to send Fleury before the expansion draft while protecting Matt Murray.
But I think reality is setting in. There is just not enough net to accommodate two guys who need to play a lot. So I think the Penguins would be open to moving Fleury before March 1 if a team stepped up. And Fleury certainly controls a lot of this with a full no-movement clause, but the Penguins want to do right by him, as he's been such a classy guy for the community and organization. The question is whether Fleury would waive his no-movement clause for the purpose of the expansion draft and simply go to Vegas in June. That's possible. But I have to think he'd rather get this over with sooner and find a new home before March 1.
If Brian Elliott (unrestricted free agent on July 1) doesn't turn around his game, would the Calgary Flames come calling? Or the Dallas Stars? Fleury's contract has two more years left after this season at a $5.75 million cap hit, which is a nice bargain for a guy with two Cup rings and remains one of the league's elite netminders. If you're a team needing a goalie upgrade, wake up and call Pittsburgh. You're not only getting an elite goalie, but an even greater person in the dressing room.
Ben Bishop, G, Tampa Bay Lightning
The Flames' problems run deeper than their goaltending, but it's hard not to wonder had a deal with Tampa Bay at the June draft not fallen through how things might look for Calgary with Bishop in net. Bishop is an unrestricted free agent on July 1 and it's pretty clear the Lightning made their choice when they extended young Andrei Vasilevskiy to a three-year, $10.5 million deal last summer (a deal that kicks in next season).
Not to mention the fact that they agreed to trade parameters with the Flames only to see the deal fall through because Bishop couldn't agree to contract terms with Calgary on a new extension. The question, however, is whether a serious Cup contender such as Tampa Bay would actually deal Bishop before March 1 or just keep him and all hands on deck for a championship run and let the chips fall where they might after the season.
If Bishop walks away for nothing July 1, it's not nothing: the Bolts get $6 million in cap room, which they can use on new contracts for Tyler Johnson, Ondrej Palat and Jonathan Drouin, all pending restricted free agents. Plus, perhaps, Bishop helping the Bolts win a Cup before leaving? I suppose it all comes down to what kind of offers the Lightning get for Bishop before March 1.
Dennis Wideman, D, Calgary Flames
The 33-year-old veteran is an unrestricted free agent July 1 and given all the money tied up on the Flames' blue line it seems unlikely they re-sign Wideman unless somebody else is moved out. Which is also a possibility. But if the Flames don't get back into the playoff race before March 1, they would look at recouping an asset. He's a right-handed, top-four blueliner who still has bite in his game, playing more than 21 minutes a night.
There's got to be a market for that among serious playoff teams, right?