Fleury practices for 1st time since injury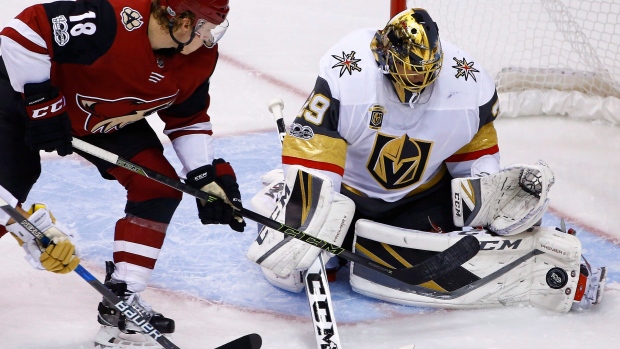 It looks like Vegas Golden Knights goaltender Marc-Andre Fleury is one step closer to returning.
The 33-year-old practiced Wednesday for the first time since his Oct. 13 concussion he suffered against the Detroit Red Wings.
Head coach Gerrard Gallant said that Fleury will travel with Vegas on their weekend road trip but did not say if he is expected to play or not.
Since the injury, the Golden Knights have relied on Malcolm Subban, Oscar Dansk, Maxime Lagace and Dylan Ferguson to fill the void in the crease. They have gone 14-8-1 over that span.
So far this season, Fleury is 3-1-0 with a save percentage of .925 and a GAA of 2.48.
The Golden Knights will take on the Nashville Predators on Friday.