Former NHLer Erskine severely injured in highway accident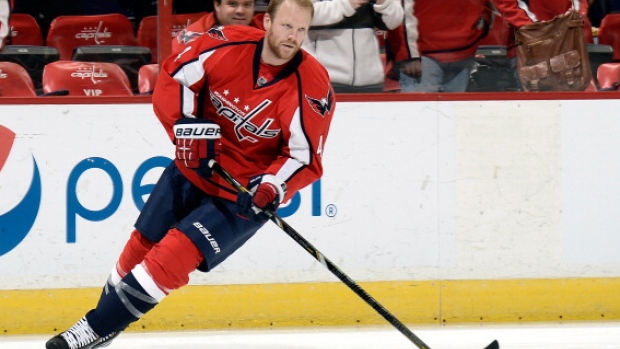 Former NHL defenceman John Erskine was severely injured after he was involved in a highway accident early Wednesday morning, his former agent confirmed to TSN.
The Ontario Provincial Police said in a statement that there was a collision at 12:48 a.m. on Wednesday in the eastbound lanes of Highway 401 near the town of Napanee. The OPP said its investigation revealed a pickup truck driven by a 38-year-old man from Elginburg, Ont., was driving the wrong way in the eastbound lanes when his truck collided with a transport truck.
The driver of the pickup was arrested at the scene and transported to hospital with non-life-threatening injuries, the OPP said. The driver of the transport truck was not injured.
OPP spokeswoman Const. Shannon Cork told TSN on Thursday that an investigation into the accident continues and that charges have not yet been laid.
Erskine's former agent, Pat Morris, confirmed that his onetime client had been at a junior hockey game earlier on Tuesday night and was hospitalized after the accident. Erskine was severely injured, Morris said, adding that he didn't have more details.
Erskine, a native of Kingston, Ont., played 491 games in the NHL with the Dallas Stars, New York Islanders and Washington Capitals between 2001 and 2014. The former London Knights player was selected by the Stars in the second round of the 1998 NHL entry draft.