From the Bobcast: What's the latest with Ekman-Larsson?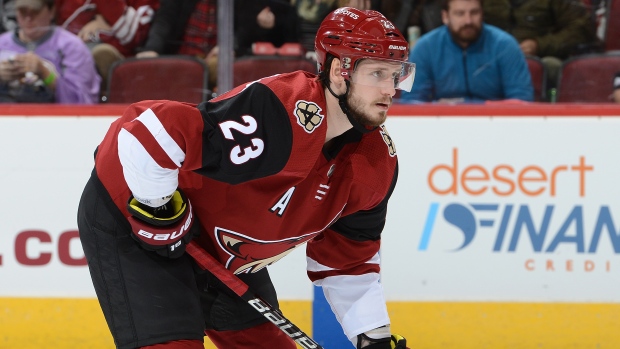 As the playoffs wind down and the build-up to the off-season gets into full swing, TSN Hockey Insider Bob McKenzie discusses some of the latest rumblings from around the league on Season 2, Episode 19 of the TSN Hockey Bobcast. Here are some highlights:
Will Ekman-Larsson stick around in Arizona?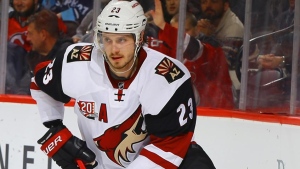 McKenzie: "We were talking about this on the recent edition of Insider Trading. What I said then and what I can tell you now is that the Arizona Coyotes have offered to Oliver Ekman-Larsson an eight-year deal with an average annual value of $8.25 million. I believe that's as far as the Coyotes want to go, and that's the offer that's on the table. And the ball is really in Ekman-Larsson's court to make a decision. All he's got to do is basically say I'm going to agree to that. Now keep in mind from a technical point of view, he's not allowed to sign an extension until July 1 but there's nothing to stop him from agreeing to terms now and signing it in July. But, obviously, Arizona wants to get a handle on whether he's prepared to make the long-term commitment."
The general sense from within the organization is they're optimistic. They believe that Ekman-Larsson is more likely than not to want to stay for the next eight years in Arizona and take the eight times $8.25 million deal. I'm not saying he's not, only that I don't think he's made that final decision yet. Last I heard he was in France on a vacation and I'm not sure if there's a specific timeline here, but I would have to think in the next week or two the Coyotes want to know from Ekman-Larsson and his representatives if he's prepared to commit to that long-term deal with Arizona. Because if he's not, then there's no doubt in my mind that Arizona will try to trade him and I believe that Arizona has kept its options open in that regard and I don't think that they're being real proactive out there picking up the phone and calling teams and saying, hey do you want to trade for Ekman-Larsson? But I think they're well aware of which teams are interested in [him] and that there's ongoing dialogue that if a trade should become necessary, how they might go about it. But their priority, no doubt about it, is to get Ekman-Larsson signed to that eight-year extension and it's really up to Ekman-Larsson what he decides to do and in the days and weeks ahead, I believe we'll get an answer on that."
Penguins looking to shake things up?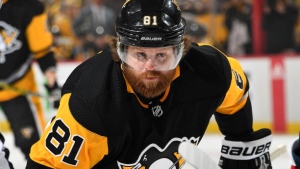 McKenzie: "There's been a lot of talk out of Pittsburgh on Phil Kessel's situation. Jimmy Rutherford the other day was quoted in the Pittsburgh papers and The Athletic and some other spots trying to calm the waters on that one just a little but it started to take on a life of its own right after the Penguins were eliminated when it was suggested in the Pittsburgh media quite correctly that Kessel is imminently available. And I think that's true of virtually every player in Pittsburgh outside of Sidney Crosby and Evgeni Malkin. Those are the only two untouchables on the Penguins. Obviously Matt Murray in net and Jake Guentzel up front are young guys who they don't have any intention of trading, but they technically don't fall under the category of Crosby or Malkin [in terms of being] 100 per cent untouchable. They'll listen I guess on Murray or Guentzel but the reality is I don't see them trading them. Kessel, on the other hand, for the right price, I think they would move him. But I'm not sure that will necessarily happen.
Kings looking for outside help?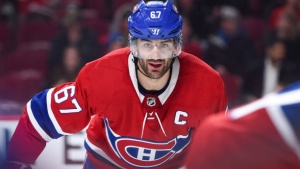 McKenzie: The Los Angeles Kings are believed to be one of a number of teams that have some interest in Kessel – and that was the other thing I was going to bring up in terms of the gossip – the L.A. Kings are looking for scoring wingers. Jeff Skinner in Carolina is someone they have some interest in. Max Pacioretty would also be someone. I don't know if they're necessarily looking ahead to free agency at a guy like James van Riemsdyk as much as they are trying to find guys that have at least a year left on their deal at a fixed cost and somebody that they could actually trade for right now. So keep an eye on the Kings as it relates to scoring wingers.
Panthers' Petrovic available?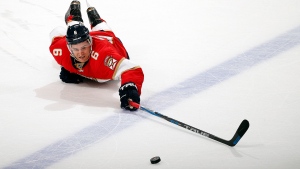 McKenzie: The reality is that under head coach Bob Boughner last season, [Alex] Petrovic really had a tough time establishing himself in their top-four or top-five and didn't have a regular spot. And that situation is only going to get worse I think now that the Florida Panthers have signed the Russian free agent defenceman Bogdan Kiselevich. [He's] likely to play ahead of Petrovic, so with Petrovic up for his qualifying offer and looking for a contract and what have you, I believe that's a player who could be in play.
For a full version of season two, episode 19 of the TSN Hockey Bobcast, click here.