Gardiner, Leafs look to rewrite Boston history
Gardiner, Leafs aims to change Boston luck: 'Why not tonight?'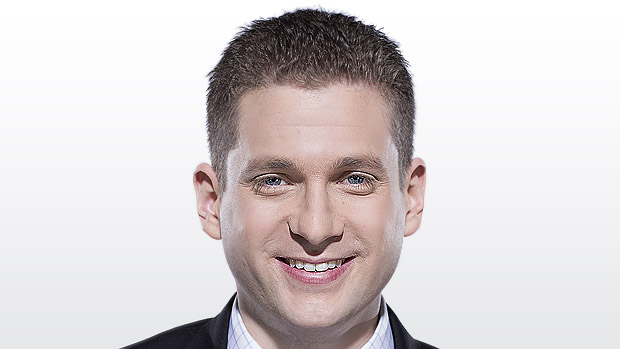 TSN Toronto reporter Mark Masters checks in daily with news and notes on the Maple Leafs. The team skated at TD Garden on Tuesday morning ahead of Game 7.
---
For the third time in seven years the Maple Leafs and Bruins will meet in a Game 7 in Boston. With Nazem Kadri suspended, Jake Gardiner is the only Toronto player who will have been on the ice for all three games. The previous two ended in disaster. Why will this time be different?
"We kind of took control of the series early," the 28-year-old defenceman said. "We've outplayed them at times and played well in this building so far. So why not tonight?"
Unlike the previous two showdowns, the Leafs have led this series all the way while outscoring Boston 11-8 in 5-on-5 play. The young core is also a year older and more battle-tested.
"It's a pretty confident group," Gardiner said. "We're ready whatever's thrown at us tonight. We're going to be ready. We're not going to sit back. We're going to go for them."
Mike Babcock agrees that his team's emotional maturity improved this season, but also notes the true test will come tonight.
"You're doing all your preparation for this opportunity," the coach said. "So, here it is, we're going to measure it here tonight. It's like anything, play well. It's way easier to play well and have good emotional control when things are going good. When things aren't going as good, that's the tougher part. Stay patient. It's a 60-minute game. Keep doing things right."
The Leafs led 4-3 after two periods of Game 7 last year before becoming unglued in the third.
----
Asked by Steve Simmons of the Toronto Sun if he'd be taking some penalty-kill faceoffs tonight, John Tavares (49.1 per cent on faceoffs in the series) smiled and coyly said, "Maybe."
Zach Hyman (32.3 per cent in the series) usually takes the initial faceoff when the Leafs get whistled, but the winger has struggled against Patrice Bergeron (61.9 per cent in the series).
"That's a part of our thing that hasn't gone as good for us," Babcock acknowledged. "We've got to find a way to win some 50/50 battles."
The Leafs killed off all three Boston power plays in Game 5 at TD Garden, but have allowed seven goals on just 13 chances in the other games.
----
The Bruins have drawn two more penalties than the Leafs in this series (16-14) and Bruce Cassidy may be trying to influence a few more calls in Game 7. The Bruins coach confirmed yesterday that his team has spoken to the officiating supervisor for the series (Mike Murphy) about some of Toronto's alleged tripping tactics.
"I just find their skates bump the back of ours a lot, whether that's just dumb luck or how they battle for pucks," Cassidy told reporters. "I noticed there was one on the faceoff, [Sean] Kuraly went down from behind. There's been a few of them every game. It started with the [Jake] DeBrusk battle (in Game 1), but I don't know if I'd call it a slew-foot ... I'd just call it feet contacting feet, whether it's by accident or by design I don't know. I don't want to speculate."
Babcock insisted he had not heard what his counterpart said and then when informed about it wasn't interested discussing the issue.
----
Hyman missed Toronto's morning skate, but Babcock said he will be available for tonight's game. Hyman also sat out Saturday's practice.
Lines at Leafs morning skate:
Petan-Tavares-Marner
Johnsson-Matthews-Kapanen
Marleau-Nylander-Brown
Ennis-Gauthier-Moore
Rielly-Hainsey
Muzzin-Zaitsev
Gardiner-Dermott
Rosen-Marincin
Holl-Ozhiganov
Andersen
Hutchinson
Absent: Hyman
Power-play units at Leafs morning skate:
Rielly
Matthews-Johnsson-Marner
Tavares
Gardiner
Ennis-Petan*-Nylander
Marleau
* Likely placeholder for Kapanen who was working with PK