Leafs hope Game 7 experience finally pays off
The Maple Leafs have an opportunity to wipe away past postseason disappointments in Boston with Tuesday night's decisive Game 7 against the Bruins, Kristen Shilton writes.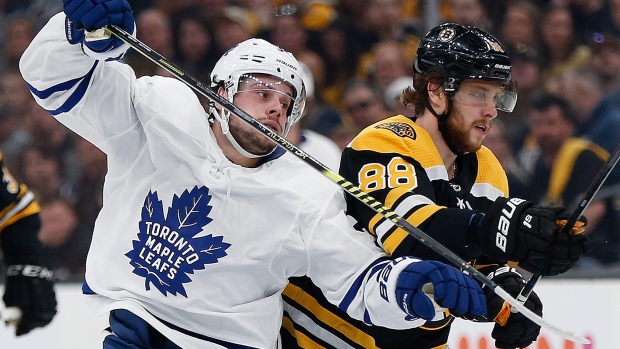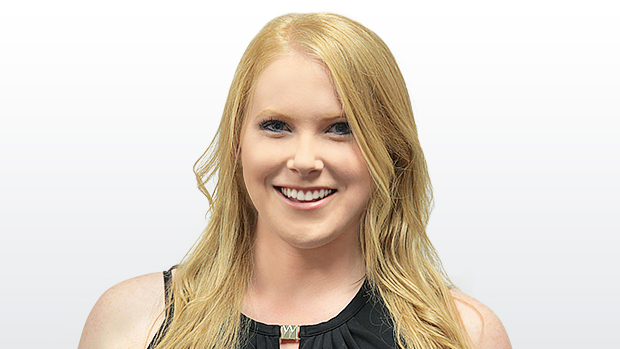 BOSTON – Hours before what could be the final game of the Maple Leafs' season, Auston Matthews got right to the point.
"It's pretty simple," the Maple Leafs' star centre said Tuesday ahead of a decisive Game 7 matchup of their first-round Stanley Cup playoff series against Boston. "We win, we keep playing. We lose, we go home. I think everybody wants to keep playing."
Matthews' brevity on the topic is well-earned. He and the Leafs have been here before, and no amount of lip service will make anyone forget what transpired at TD Garden in the last Game 7 between the Leafs and Bruins one year ago.
Toronto entered the third period of that game with a one-goal lead, only to allow three unanswered goals and ultimately be jettisoned from the opening round for the second straight year.
The Leafs haven't been able to shake that loss since, fielding questions from training camp on about what went wrong and whether this group is built to get over the hump.
The players know the best answer they can give will be on the scoresheet of Game 7.
"You want to get back at them. You don't want to lose another," said Travis Dermott. "I think every guy in here wants to do it for each other and for themselves. The bragging rights are huge. We've had some good battles against them, so being able to win one of these games tonight would be huge for every guy in here."
Toronto has already felt the agony of missed opportunity once in this series, failing to close out the Bruins in Sunday's Game 6 on home ice. Earning the upper hand was new territory for the Leafs after they chased Boston throughout last season's series, overcoming a 3-1 deficit only to crumble in the final frame of Game 7.
This series has been much more even, with Toronto excelling at even strength and Boston using special teams to their advantage. Over six games, the Leafs have an 11-8 edge in goals at 5-on-5, while the Bruins are outscoring Toronto 7-3 on the power play.
There have also been the additions of John Tavares and Jake Muzzin to the group since the Leafs' last series loss, veteran contributors who are among a handful of current Toronto players ever to win a playoff series in their careers (Ron Hainsey, Frederik Andersen, Patrick Marleau and Michael Hutchinson are the others). Muzzin, in fact, is a perfect 4-0 in career Game 7s.
Couple that with the confidence Toronto's gained from already winning two of three games on the road, and the past feels like it's far back in the rear-view mirror.
"We like our team. We like our players and we believe in each other," said Matthews. "We feel good about each other; we've got to. The goal is to get to the top and you have a couple building blocks, a couple steps, you have to get past to get it there."
Still, the Leafs' history with Boston will play a huge role in the narrative of a potential loss. Since the franchise's last playoff series win in 2004, the Leafs have been in the postseason four times, and lost to Boston in Game 7 twice (2013 and 2018).
To be eliminated the same way, by the same team, for the third time in six years would be a bitter pill to swallow and a tough trend to explain.
The Leafs are counting now on their experience finally paying off.
"We've been here before, we feel like we're set up better to do it," said Leafs' coach Mike Babcock. "You have to keep pushing until you get through these opportunities and you keep advancing. So that's a challenge for us."
Tuesday's Game 7 will be the 12th of Babcock's NHL career, and would be the first time he's coached a team out of the first round since 2013. Babcock equated the pressure of this precipice for the Leafs with a television program that team president Brendan Shanahan was watching on Monday about cliff divers.
"Why do you think people do it?" Babcock said. "They do it for the same feeling you get here today. There's no better feeling, now you have to deliver. You have to enjoy the process, enjoy the atmosphere, and then when the puck is dropped, you have to look the guy in the eye and you have to beat him."
The Leafs have done that three times already, but so have the Bruins. There's one game left to decide who goes home happy.
"This is what you play for, to be in these opportunities and to have these chances," Tavares said. "I don't think you go out there just focusing on the end result. I think you go out there and play your game one shift at a time and doing what you have to do over the course of the evening to get the result that you want, whatever it takes to try and do that."
Maple Leafs projected lineup in Game 7
Hyman-Tavares-Marner
Johnsson-Matthews-Kapanen
Marleau-Nylander-Brown
Ennis-Gauthier-Moore
Rielly-Hainsey
Muzzin-Zaitsev
Gardiner-Dermott
Andersen starts
Hutchinson