Garnett dealt back to T-Wolves
Kevin Garnett is reportedly heading back to Minnesota. NBA.com's David Aldridge reports that the Brooklyn Nets have agreed to send Garnett to the Timberwolves in exchange for Thaddeus Young.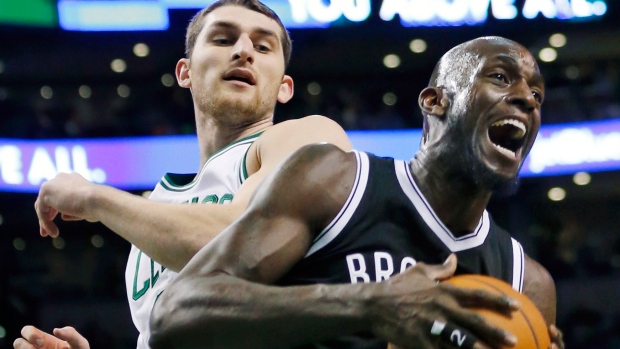 MINNEAPOLIS - Kevin Garnett is coming back to the place it all began.
The Minnesota Timberwolves announced Thursday night that they sent forward Thaddeus Young to the Brooklyn Nets for Garnett.
Garnett spent his first 12 seasons in Minnesota. He guided the Timberwolves to the only eight playoff appearances in franchise history and won the MVP while leading them to the Western Conference finals in 2004.
After winning a title in Boston, Garnett is nearing the end of a brilliant career and now could finish it in front of a crowd that continues to adore him.
Garnett had to waive a no-trade clause to allow the deal to go through.
Coach Flip Saunders says Garnett will be valuable in mentoring a young team.