Gaudreau to worlds; Monahan needs surgery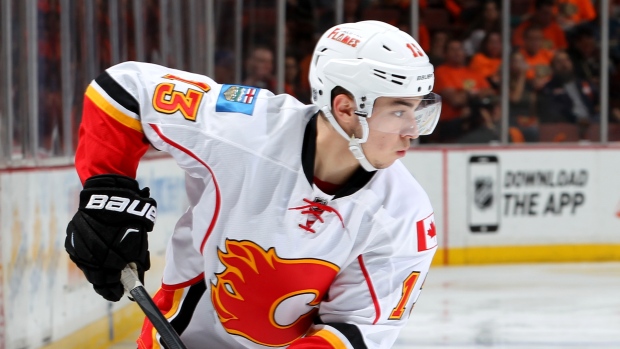 Calgary Flames forward Johnny Gaudreau will represent the United States at the upcoming world hockey championship in France. However, fellow forward Sean Monahan will not participate at the worlds as he's slated to undergo wrist surgery in the coming days.
The 22-year-old Monahan scored 27 goals and added 31 assists over 82 games in 2016-17, his fourth season with Flames since being selected sixth overall by them in 2013. The Canadian had a solid playoff as well, tallying five points (four goals and one assist) in just four games before they were swept by the Anaheim Ducks in the first round.
Drafted in the fourth round of the 2011 draft, Gaudreau recently completed his fourth NHL season with Calgary. The 23-year-old played in 72 games during the 2016-17 season, scoring 18 goals and dishing out 43 assists for a total of 61 points.
The world championships start May 5.