Gurley, Bell among Redblacks cuts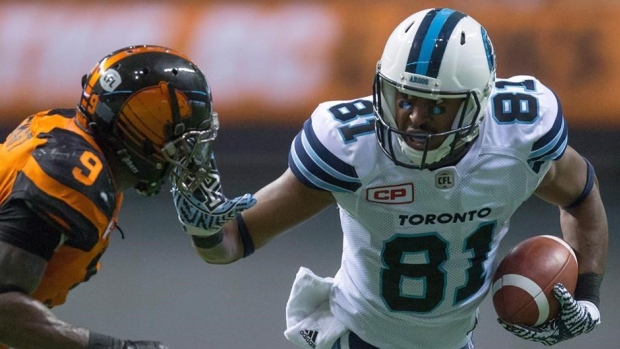 Tori Gurley and Shakir Bell led the list of names released by the Ottawa Redblacks Sunday, as the team prepares their roster for the regular season.
Gurley was in his first season with the Redblacks, after splitting last season with the Toronto Argonauts and Winnipeg Blue Bombers.
The 29-year-old wide receiver finished last year with a combined 40 receptions for 571 yards and five touchdowns in 12 games played.
Gurley had an impressive rookie season two years ago, finishing with 58 receptions for 791 yards and 10 touchdowns in 16 games for the Argos.
Bell spent the past two seasons with the Edmonton Eskimos. The running back has 1,058 yards and two touchdowns in 15 career games played for Edmonton.