Habs' Kassian involved in traffic accident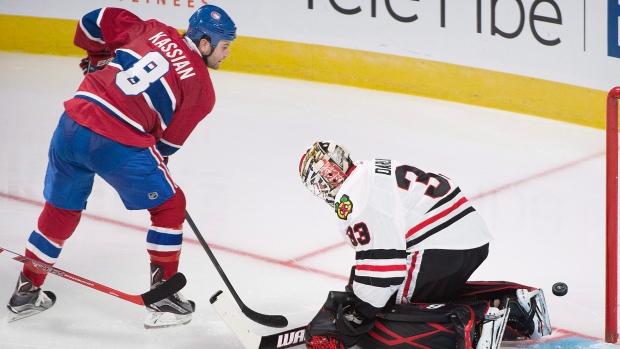 Montreal Canadiens forward Zack Kassian was involved in a traffic accident early Sunday morning in Montreal.
Kassian suffered minor injuries, according to Canadiens VP Communications Donald Beauchamp, and is "under the care of the Montreal Canadiens' doctors."
A 20-year old woman was driving the truck, which ran into a tree. A 24-year-old man and 18-year-old woman were passengers in the vehicle, said Montreal police spokesperson Manuel Couture.
"(Kassian) was all bloodied up and stuff. He was in a daze," a witness told The Montreal Gazette. "He had a hard time walking, and he almost took a fall."
Kassian was acquired from the Vancouver Canucks during the off-season. The 24-year-old is entering his fifth NHL season, playing for his third NHL team.