Hadwin facing decisions over U.S., Canadian Opens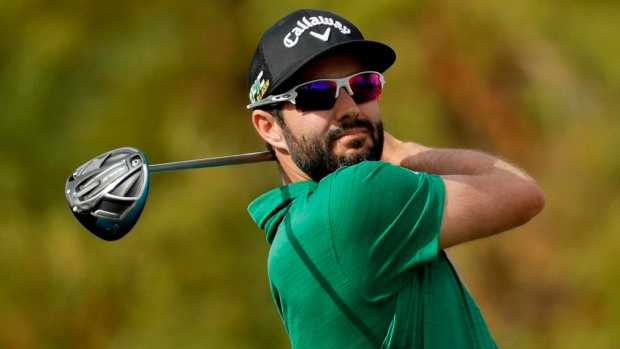 Farmingdale, N.J. – In the coming days, Adam Hadwin will have to make a difficult decision, one that may have him bypass a major championship to focus on his national open.
At the moment, he has not qualified for the U.S. Open. That means he will likely need to play a 36-hole qualifier to earn a spot in the year's third major championship. Most of those will be held the Monday of RBC Canadian Open week, including one at RattleSnake Golf Club in Milton, Ont.
The week of the RBC Canadian Open is already an extremely busy one for Hadwin, Canada's top-ranked golfer, with plenty of requests for his time. Adding a 36-hole adventure on the Monday would only add to the frenzy and keep him from preparing.
After his final round at the PGA Championship, Hadwin confirmed that he would rather be fully ready to play the RBC Canadian Open in hopes of ending the 65-year drought of home country winners than be tired out following a long day of golf. The event, to be held at the Hamilton G&CC, is more important to him, he stated emphatically.
As well, the U.S. Open qualifier is a difficult way to earn an entry in the tournament with a limited number of spots available for a large group of players.
Hadwin also pointed out that even if he were to play the qualifier and be successful, coming off the RBC Canadian Open week, he'd likely be running on fumes heading into the U.S. Open.
He's made no decision at this point and will think about it over the next few days. He will play next at the Memorial Tournament before the RBC Canadian Open.