Hot Button Issues: Catching up with Canadian teams' 2017 first-round picks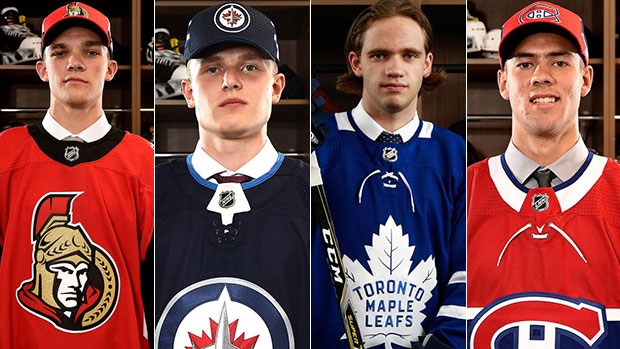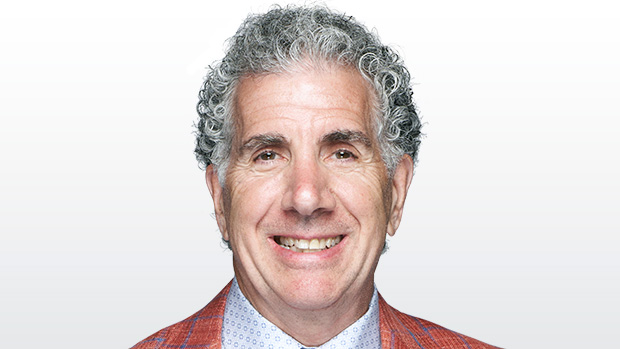 Across the country we go, looking at Canadian teams' first-round picks from 2017 and how they are faring so far this season.
Fans will get a great look at most of these players at the World Juniors in Buffalo, as it certainly appears that at least six of them have every opportunity to be participants.
Vancouver
Elias Pettersson, (C/RW/L) Växjö SHL 20 GP 11-16-27
The second leading scorer in the SHL is on a tear and looking every bit the creative, offence- producing player the Canucks coveted with the fifth pick. While projecting as a centre, he has played on the wing. But the key takeaway for Pettersson is that it doesn't matter where he plays, the puck follows him around and inevitably finds its way into the opponent's net.
Calgary
Juuso Valimaki, (D/L) Tri-City Americans, WHL, 16 GP 5-12-17
The workhorse defenceman, selected 16th overall by the Flames, is expected to captain a very talented Finnish squad in Buffalo. While there is no one area that stands out for Valimaki, his whole is greater than the sum of the parts and it adds up to a player that can play any situation in the game with a very high degree of competence.
Edmonton
Kailer Yamamoto, (RW/R) Spokane Chiefs, WHL, 5 GP 1-5-6
Yamamoto, drafted 22nd overall, began the season in the NHL with the Oilers after a stellar training camp. He had four points in his first game after being returned to Spokane but Oilers' fans know they have a very good young player on the horizon. His return to Spokane is good news for the U.S. junior team as he's expected to form part of what could be a very strong line with Buffalo first-round pick, Casey Mittelstadt, and Ottawa's first-round pick in 2016, Logan Brown.
Winnipeg
Kristian Vesalainen, (LW/L) HPK Hämeenlinna, SM Liiga 21GP 5-8-13
The best news for Vesalainen is that he has found a permanent spot in the lineup. One of the challenges for young players when they are playing in European professional leagues is finding a sense of belonging. Vesalainen has done exactly that and is the second leading scorer on his team. He looks like the well-rounded player who can play a skill game or a power game the Jets liked when they drafted him with the 24th pick.
Toronto
Timothy Liljegren, (D/R) Toronto Marlies, AHL 10 GP 1-5-6
Liljegren, taken 17th overall, has made the step to pro hockey in the AHL and is acquitting himself quite nicely. He's a terrific skater who is learning how to be more patient and use that skating for greater benefit in all areas. He missed a few games with a minor injury but he has looked very steady, confident and assured in his play without feeling a need to do everything and be everywhere.
Ottawa
Shane Bowers, (C/L) Boston University, NCAA 14 GP 6-3-9
Bowers, the 28th pick, was traded to Colorado as part of the Matt Duchene trade. While he'll never be a prolific scorer, he will produce some adequate offence and be a solid player in different areas of the game. He became a necessary part of the trade and it reflects on his potential that he was coveted by the Avalanche. He's the one player who won't be a participant at the World Juniors this year but should be a solid candidate for the 2019 event.
Montreal
Ryan Poehling, (C/L) St. Cloud State University, NCAA, 11GP, 3-10-13
As a 17-year-old freshman in college hockey, Ryan was able to hold his own and progress nicely over the course of the year. He capped off his freshman season by joining the U.S. under-18 team that captured gold at the IIHF tourney in Slovakia. He was an instrumental player for the U.S. during the event and will be counted upon to be an important member for the U.S. at the World Juniors. The 25th overall pick has a game similar in style to Jordan Staal.
Where scouts will be this weekend
Halifax Mooseheads at Acadie-Bathurst Titan, Sunday, Nov. 26. It's where I'll be and I'm excited to watch four players I feel will be first-round picks in the 2018 NHL draft. The Mooseheads boast three in Filip Zadina, who will play for the Czechs at the World Juniors, Jared McIsaac and Benoit-Olivier Groulx. The Titan have Noah Dobson, a very good defenceman.