Hot Button Issues: Get ready for Jack Hughes
TSN Director of Scouting Craig Button checks in with the latest news and notes in the world of hockey prospect evaluation.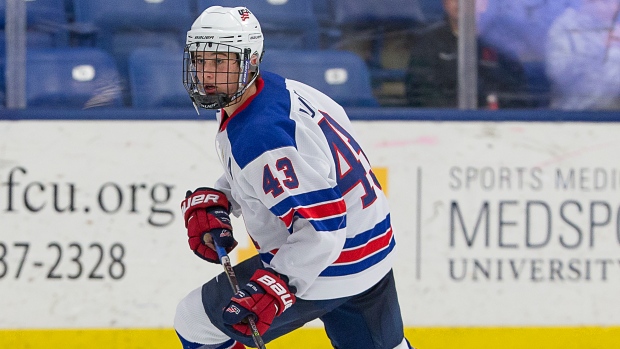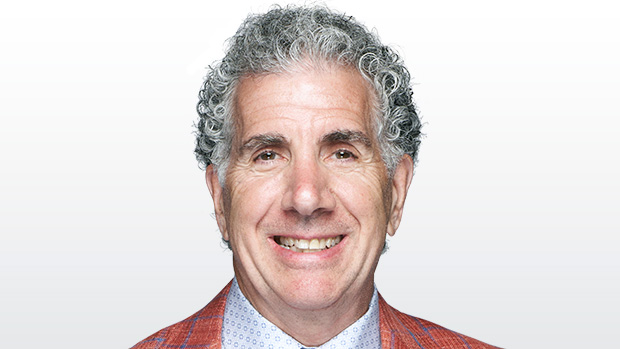 TSN Director of Scouting Craig Button checks in with the latest news and notes in the world of hockey prospect evaluation:
1. Jack Hughes (C) USA NTDP
I haven't seen a better player available for the 2019 NHL Draft. His abilities are exceptional. Hughes has the Holy Trinity of hockey skills: exceptional skating, fast hands and a mind that processes the play in nanoseconds. There's just one puck in the game and if it isn't on Hughes' stick it's about to be. I see a lot of similarities in his play to 2017 Hockey Hall of Fame inductee Paul Kariya. The 5-foot-10, 157-pound centre has 10 goals and 30 points in 14 games played this year. Hughes is currently at the World U17 Challenge, where he has four goals and eight points in four games.
2. Dominik Bokk (LW) Växjö Lakers
Dominik is a German-born winger playing in Sweden. He played in a Champions League Contest this past week and scored a goal. Bokk has seven goals and 20 points in 16 games in the J20 League. TSN Swedish correspondent Mike Zanier provided this scouting report on the 6-foot-1, 179-pound winger: "Power forward who goes hard to the net. Smart player who gets to the tough areas to score. Good, solid skater with a very good shot." Bokk, 17, is eligible for the 2018 Entry Draft.
3. Danil Gushchin (RW) CSKA Moscow
A very skilled and determined player, Gushchin is playing at the World U17 Tournament where he's a full year younger than the competition. Whenever I see a young Russian who is not tall (5-foot-8) but is thick (154 pounds), I immediately conjure up images of the great Vladimir Krutov. Gushchin is strong on his skates with very good quickness, solid puck skills and a sharp mind for the game. He plays with a confidence belying his age and does so with focused determination. He has four goals in four games at the tourney, including a hat trick. Gushchin will be eligible for the 2020 NHL Draft.
4. Dylan Cozens (RW) Lethbridge Hurricanes
A native of Whitehorse, Yukon, Cozens is a force of skill and will. An excellent skater with power and size (6-foot-3, 176 pounds), he has the ability to impact the game from a skill and physical standpoint. Cozens is a nightmarish proposition for defencemen to try and defend him because he can beat you with speed, skill and power. The 16-year-old has seven goals and 13 points in 13 games in the WHL. He's currently competing at the World U17 Tourney, where he has one goal and five points as his Team Canada Red team plays in the semi-final on Friday. Cozens is eligible for the 2019 NHL Draft.
5. Matthew Robertson (D) Edmonton Oil Kings
Defencemen who can skate, think and make plays are always coveted by NHL teams. Put a big check mark beside all three in the Robertson scouting report. The 6-foot-3, 196-pound blueliner is a smooth and agile skater who uses that skill effectively at both ends of the ice. His vision and awareness, combined with a calm, poised demeanour, allows him to make plays under the demands required in a very fast game. He makes the pass that forwards love, delivering the puck in spots where they can take full advantage. The Ivan Hlinka Memorial Tourney will be in Edmonton in August 2018 and you can count on him being on the team. Robertson is a very promising player for the 2019 NHL draft. Currently at the World U17 Challenge, he has two goals and fine points in four games. He's played 15 games for the Oil Kings, tallying three goals and four points.
Where scouts will be this weekend
Scouts will be watching Canada vs. Sweden on Friday at the Karjala Cup in Helsinki, as defenceman Rasmus Dahlin suits up for Sweden in a 2018 Olympic tune-up event. The top player available for the 2018 NHL Draft will test himself at the senior men's level and will certainly have NHL personnel singing his praises. While it's still early in the NHL season, teams that have fared poorly can see a light at the end of the tunnel in the form of the draft lottery. Dahlen is to defencemen what Connor McDavid and Auston Matthews were to centers.