How Donaldson's surge will force Jays to make big decision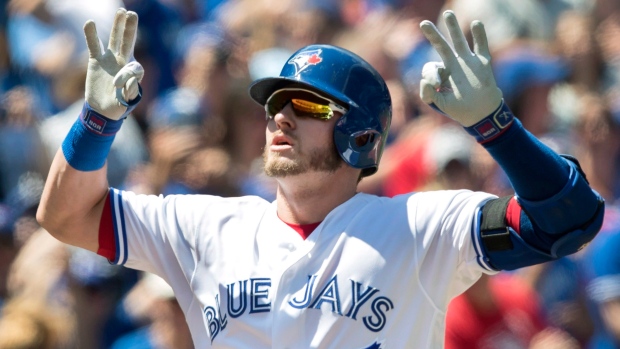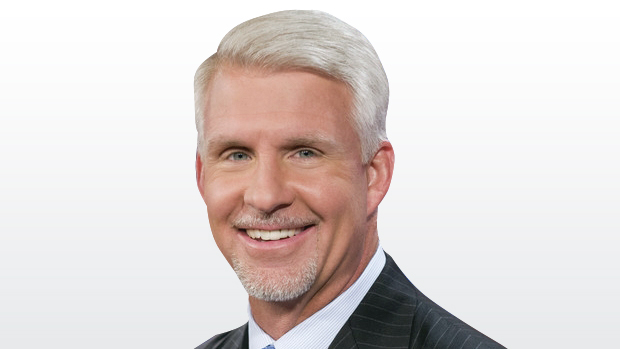 Josh Donaldson is on fire. He is back. The calf injury slowed him down significantly early in the season, but he has turned it on big time, especially since the All-Star break. He has a 1.530 OPS in August which has raised his OPS from .807 to .940. This push is critical for him as he wants to maintain his value to ultimately get a super-contract in free agency.
Donaldson's improved performance may help him, but it hurts the Jays who could have used his down season to their advantage in negotiating a contract extension. It is always better to negotiate with a player after a down season, because he is more motivated to accept a deal.
Donaldson will hit free agency at the age of 33, which isn't ideal. But he may be empowered to wait things out and test the market if he keeps playing at an elite level. The Jays may have a window this off-season to make a deal with their All-Star third baseman. If they don't get a deal done, then it is likely Donaldson will test the market after the 2018 season.
--
Stanton bound for history?
Miami Marlins slugger Giancarlo Stanton is on a tear at the plate. He had his consecutive game home run streak broken at seven games on Wednesday night. He has hit 23 home runs since July 4 and now has a total of 44. He has his sights set on 62 homers which would be one more than the 61 Roger Maris hit in 1961.
For the longest time, Maris' 61 was the record for a single season. But Mark McGuire (65, 70), Sammy Sosa (63, 64, 66) and Barry Bonds (73) all hit more than 61 in the late 1990s or early 2000s, with Bonds setting the single season record of 73 in 2001.
But.
All three of them have been tied – in one way shape or form – to steroid usage in their careers. This has certainly cast a shadow of doubt over their accomplishments.
For many baseball fans, me included, the single season record is still Maris' 61 homers. If Stanton is able to pass Maris, he will become my all-time season leader. It sure feels like that even if Stanton falls short this season, he will likely have other opportunities to pass Maris. It would be even better if he were able to hit 74 homers someday in a season and pass Bonds to remove any debate on the subject. The way Stanton is swinging the bat now, anything seems possible.
--
NL MVP race wide open
Earlier this week, Nationals superstar Bryce Harper injured his knee at first base while lunging to try and beat out an infield hit. He has a bone bruise, which will keep him out indefinitely, but it is expected that he will be back before the end of the season. His injury, however, has pretty much wiped out any chance of his winning the MVP award this season. He may have been the leading candidate among a very deep field before the injury. Now, it is a wide-open race.
Harper's teammates: Daniel Murphy, Ryan Zimmerman, Anthony Rendon and Max Scherzer will all be considered. So, too, will Diamondbacks first baseman Paul Goldschmidt and Rockies stars Nolan Arenado and Charlie Blackmon. Rookie Cody Bellinger of the Dodgers will get some consideration as well, since his call-up coincides with the Dodgers' epic run of success.
There are some who believe if Stanton gets to 62 homers, he will get consideration as well.
Joey Votto, the first baseman of the Cincinnati Reds, is having a monster season as well. In fact, he is having one of the best seasons of his career. His numbers this year compare favourably with his 2010 MVP campaign. His 1.049 OPS is leading the NL. He has hit 32 homers and driven in 86 runs already. He has a legitimate shot at career highs in homers and RBI this season. He has been more aggressive this year and has swung earlier in the count than in past seasons. He is still earning his walks but has cut down on his strikeouts rather significantly. He will certainly receive votes in the MVP balloting.
But there are so many candidates in the NL this year. Most are on clubs that will make the playoffs, so it will be tough for Votto to win the MVP award.
The baseball writers have shown they will vote for players that aren't on playoff contenders. Mike Trout has proven that. But Trout separated himself from the pack in the years that he has won. Votto won't likely dramatically separate himself from the other candidates and therefore will likely come up a bit short in the balloting. He is having an MVP-calibre season but won't win the award.
Votto is respected around the game. If the players were to vote for MVP, many would vote Votto. Cubs third baseman Kris Bryant, last year's NL MVP, calls Votto his favorite player and "the best player ever." He said he has adjusted his own approach at the plate to mimic the Reds' first baseman's patience and discipline at the plate. It seems to be working for both guys.
--
Jays made the right call on Estrada
There were reports earlier this week that Jays starter Marco Estrada had been claimed on revocable waivers. Remember, this time of year, if a player is to be traded, he must either clear waivers or be traded only to the team awarded a waiver claim. Once Estrada got claimed by an unknown team it made a deal much less likely. It is hard to extort premium value for a trade candidate when you only have one team with which to negotiate. If he had cleared waivers, then Ross Atkins and Mark Shapiro could have used the laws of supply and demand to get premium value in return.
The Jays' stated goal this year is to do whatever it takes to win in 2017. When things went poorly due to injuries and some underperformance, there was some thought that the Jays would be both buyers and sellers at the trade deadline at the end of July. At that point, the new stated goal was that any personnel decision was to help win in 2018. This meant there would be no major fire sale or rebuilding.
As the Jays have creeped back to within 3.5 games of the second wild card it helped further direct their thinking. Any offer the Jays got for Estrada from the claiming team would have to help the Jays in 2018 and be worth chasing them off their goal to win this season. No such offer was forthcoming.
John Gibbons quickly dismissed that Estrada would be traded when asked about the news that he had been claimed on waivers. Gibbons also suggested he would love to have Estrada back next year if the organization deemed it appropriate.
It is completely understandable why the Jays have chosen this path. Forty-thousand plus fans per night has a way of making executives want to go for it, even when the possibilities of advancing to October are remote. I agree with their decision.
The Jays are not interested in salary dumps where they trade players to save payroll regardless of the talent coming back in return. What fans may not understand is that if the Jays were to just trade Estrada in order to save the remaining $3.4 million of salary, they don't get to roll it over into next year's budget. Payroll saved in one season is not like rollover minutes for a cellphone. Typically, owners don't increase next year's payroll by the amount of saving this year.
Spitting Seeds
- Ted Berg of USA Today had an amazing stat on Mike Trout. Berg keeps tabs on Trout's OPS by the week. The lowest full week that Trout has had for an OPS on the season is .867. In fact, he has had only full two weeks the entire season where his OPS had dropped below 1.000. That is a model of consistency. Despite the fact that he missed significant time due to injury this season, he should finish first or second in AL MVP voting.
- On Wednesday night this week, four managers were ejected from their respective games. The pressure is mounting, temperatures are rising and emotions flaring. And umpires are getting the brunt of it.
In fact, earlier in the week, Tigers second baseman Ian Kinsler had a run-in with umpire Angel Hernandez. Kinsler took offence to a called strike on a pitch that looked a bit inside. So, on the next pitch that Hernandez actually called a ball, Kinsler questioned him again. He mockingly asked if that pitch was a strike as well. Hernandez didn't like it so he tossed Kinsler from the game and shortly thereafter Tigers manager Brad Ausmus as well.
Kinsler had a few things to say about Hernandez after the game. "He needs to find another job. He really does. I'm just saying it's pretty obvious that he needs to stop ruining baseball games."
I don't disagree with Kinsler that Hernandez is one of the worst umpires in the game, but Kinsler went way too far. MLB suspended umpire Joe West for comments he made about Rangers third baseman Adrian Beltre, saying he is the game's biggest complainer and that he stinks as an umpire despite being a good player. West received a three-game suspension for his comments. Sure, umpires can't appear to have a bias against individual players, which is why MLB suspended West. But Baseball needs to protect the umpires as well. If it is wrong in one direction, it is wrong in the other.
Plus, when you don't zap people for saying too much, it opens the door for others to take their shots as well. Cubs manager Joe Maddon was uncommonly aggressive after an ejection this week. Astros manager A.J. Hinch took shots at home plate umpire Paul Nauert, without even saying his name, while complaining about the bat being taken out of his players' hands.
The line of appropriateness keeps getting moved and, at some point, the umpires will become defensive and lash back at the players and managers with a call on the field. This will keep getting passed back and forth if MLB doesn't stop it. Umpires are human beings, too, and not punching bags.
- With all of the angst about umpiring and strike zones, there is renewed chatter about an automated strike zone. I am completely in favor of it. Yet, commissioner Rob Manfred is still not quite on board. He isn't sure that taking the human element out of the game is what fans want. Manfred pointed out the umpires are right on about 90 per cent of the pitches they call. That's a great result for humans but it means that about 27 pitches per game are called inaccurately. How is that acceptable?
Once the technology is good enough, baseball must go to it. There can still be a home plate umpire to deal with swings and misses, plays at the plate and fair or foul balls. The automated system will not only call balls as balls and strikes as strikes but it will also improve the pace of play. There will no longer be emotional reactions by pitchers or hitters frustrated by mistaken calls where they walk around and collect their thoughts or spend time debating.
One interesting side effect, though, is it takes away the value of a catcher who is perceived to be a good pitch framer. Those are catchers who have a knack of making pitches out of the zone look like strikes to umpires. It won't matter what type of receiver a catcher is with the automated strike zone because he can't steal pitches anymore.
- Yankees slugger Aaron Judge struck out three more times on Thursday, extending his consecutive game-strikeout streak to 34 games, the longest streak for a position player ever. With a strikeout on Friday he will tie the record set by pitcher Bill Stoneman set in 1971. Overall, Judge is still having a great season with his 1.026 OPS, 36 homers and 80 RBI. But the second half has been a real struggle with a .724 OPS, seven homers and 14 RBI.
Keep in mind the strikeouts are somewhat inevitable for Judge because he has a bigger strike zone than everyone else. He has more area to cover than any other hitter. Plus, because of his size, he has more moving parts than everyone else. Of course he is going to have more strikeouts. It is hard to have a short swing with long arms. Judge has to start earlier than most hitters to get the bat through his expansive strike zone.
The most promising thing about Judge is how he is keeping his even-tempered, pleasant disposition through the struggles.
--
Steve Phillips was general manager of the New York Mets from 1997 through 2003, helping lead the club to a National League championship in 2000 and its first World Series appearance since 1986. His analysis appears each week on TSN.ca, TSN Radio and SportsCentre.
Follow Steve Phillips on Twitter @StevePhillipsGM