How will the kids fare in Year 2? And what about Andersen and Marleau?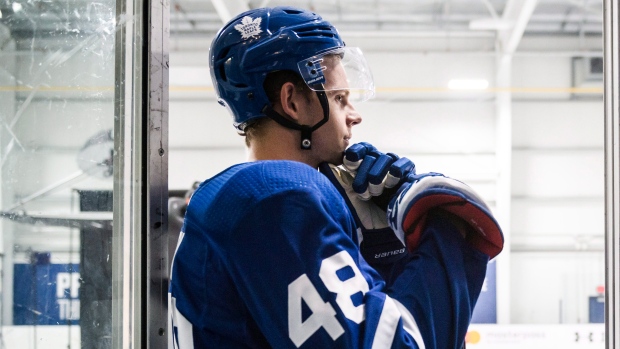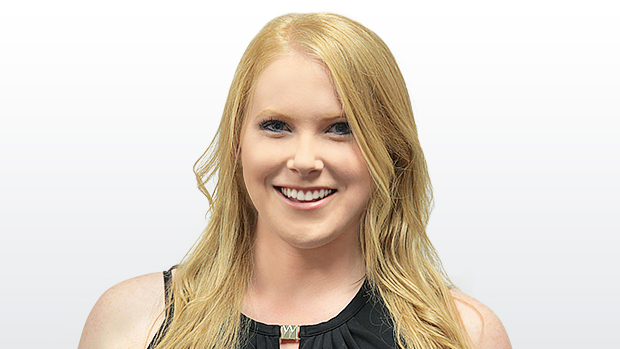 With anticipation building feverishly towards a new Maple Leafs season, and expectations suddenly sky-high, the team will kick things off with the opening of training camp on Friday in Niagara Falls. After a weekend away, Toronto will play the first of eight preseason games on Monday in Ottawa, and eventually finalize a roster for the season opener on Oct. 4.
As the next two weeks roll on into a new year, here are five storylines to monitor that could play a factor in the Leafs' 2017-18 campaign.
1. Where does Patrick Marleau fit best as a Maple Leaf?
Bringing in the 37-year-old Marleau as a free-agent winger on a three-year, $18.75 million contract in July was about as splashy a signing as this Leafs regime has made. Now, where is he going to play? Mike Babcock claimed at Thursday's media day that in wooing Marleau to Toronto he didn't get specific about who would be his centre, be it Nazem Kadri, Tyler Bozak or Auston Matthews. While it would be far-fetched to think that after 19 seasons with one organization (the San Jose Sharks), Marleau would move his family across the continent with no assurances regarding linemates or useage on the ice, chemistry is never guaranteed, and Babcock may have to flirt with a few combinations before he finds the right one, for both Marleau and the team. Marleau has put up 25 and 27 goals in his last two seasons, and would benefit from skating with strong playmakers like Matthews and William Nylander. But Zach Hyman spent all 88 games last season super glued to Matthews' left side, and even a tried and true scoring winger like Marleau may not be enough to pry them apart. Transitioning to a shutdown line with Kadri would be a departure after years of playing with Logan Couture, but Babcock has used Marleau in a checking-line role before with Team Canada. The good thing about Marleau, especially given his age (he turns 38 on Friday), is that he's well-rounded, and that versatility will help the Leafs as they sift through a crowded forward group.
2. Did the defence really get better?
Replacing Matt Hunwick with Ron Hainsey is the only major free-agent move the Leafs made to bolster their blueline in the off-season, which on the surface is not enough to say this group is better than it was a year ago, when Toronto gave up the seventh-most goals-against in the NHL at 5-on-5 (and the most by any team that made the playoffs). Even if Hainsey, coming off a Stanley Cup win in Pittsburgh last spring, finds the instant chemistry with Morgan Rielly that the team is hoping for and the two end up a solid top pairing, there are still questions about who will round out that six-man group beyond Rielly, Hainsey, Jake Gardiner and Nikita Zaitsev. Martin Marincin's play in the defensive zone was consistently sub-par last year, to the point he was eventually benched at the end of the season. Connor Carrick is a burgeoning young talent, but at times seemed a beat behind in the d-zone, especially in the postseason. Swedish signees Calle Rosen and Andreas Borgman will both push those two for bottom-six and seven defenceman spots, as will rookie Travis Dermott. An injection of new, youthful players could mean growing pains early on, but might pay dividends in the long run of the season.
3. How much should Frederik Andersen be used in the regular season?
Putting a career-best 66 starts under his belt – and the Leafs on his back at times – last season, Andersen proved he was not just unequivocally a number one goalie but also the team's most valuable player. The question now is how he'll handle the encore. Babcock estimated Andersen's start total as around 60 (but only because he heard another coach asked a question about his goaltending and wanted to use the same answer), and was effusive in his praise of the goalie on Thursday, proclaiming him to be in the best shape of his life. Even if the defence isn't drastically better than it was last year, Andersen faced the second-most shots-against in the league then and still propelled his team to the playoffs. Granted, Andersen got a lot of help from the Leafs' firepower up front, but his steadiness sent ripples of confidence throughout the team. Only Cam Talbot of the Edmonton Oilers started more games (73) than Andersen last year and how much Andersen is deployed will depend, at least in part, on how well returning backup Curtis McElhinney plays out of the gate. McElhinney previously only saw time on back-to-backs and when Andersen was injured, but if the Leafs' goal is increasingly longer playoff runs, managing Andersen properly in the regular season and getting him enough rest should be a top priority.
4. How will the kids fare in Year 2?
A quick look back on the 2016-17 season reveals in no uncertain terms that the Leafs rookie contingency of Matthews, Mitch Marner, Nylander, Connor Brown and company had about as good a freshman year as anyone could have hoped for. The Leafs reaped the rewards of that in the standings, and with at least six, and possibly seven, of those first years expected to be returning in prominent roles for Toronto, how they respond to tighter competition will be a major factor in how the season unfolds. Babcock noted Thursday that guarding against complacency after one good year will be crucial for those rookies in avoiding a sophomore slump, but they have little frame of reference for knowing how the competition will pick up from here as this will be a Leafs team that has lost the element of surprise it had several months ago. The expectations for that former rookie group have grown along with their confidence, but there's a reason the second season is traditionally hardest – the newness of being an NHL player starts to evaporate, and sometimes leaves uncertainty in its place. Avoiding that will be paramount for the team's success.
5. Is Lamoriello just getting started in Toronto?
Taking after his players (or perhaps his players take after him), general manager Lou Lamoriello deflected all personal questions on Thursday about the state of his contract to keep focus trained on the team. Lamoriello's three-year deal expires after this season, during which he'll turn 75 years old. Along with Brendan Shanahan and Babcock, Lamoriello has been the architect of what the Leafs have become to this point, putting a beleaguered franchise on the path to success it's been sputtering towards for decades. But this is only the beginning for the Maple Leafs – does Lamoriello feel the same way about his time with them? The Leafs employ two assistant general managers in Mark Hunter and Kyle Dubas, who also handle the team's pro scouting department and managing the AHL affiliate Toronto Marlies respectively. Dubas was hired by the Leafs in 2014 when he was just 28 years old as an apparent general-manager-in-waiting before Lamoriello arrived the following year. Dubas is a smart and creative hockey mind with good experience stored up now, qualities that have other teams coveting him for their own front offices. What does it mean for his future if Lamoriello signs another long-term contract? Would the Leafs ultimately come to regret losing him in the long run? And, could Lamoriello transition into another role eventually? He wouldn't say on Thursday, but with his fingerprints all over this Leafs blueprint, it's not hard to imagine he'd like to see it through a little further.