Spezza: 'Door open' for Senators return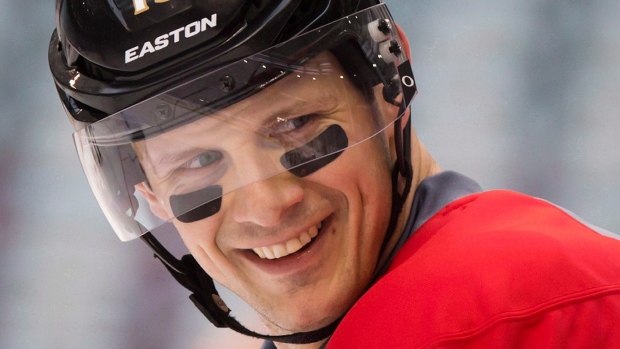 Jason Spezza is open to the idea of a return to the Ottawa Senators.
The soon-to-be 36-year-old centre is set to become a free agent for the first time in his career on July 1 and told TSN Hockey Insider Pierre LeBrun for The Athletic that his relationship remains strong with the organization where he spent the first 11 seasons of his NHL career.
"It's still early in this process but I have a good relationship with the people in Ottawa that are still there," Spezza told LeBrun. "It would be high on my list of considerations that's for sure. I left there on good terms. It definitely keeps the door open. It's food for thought, for sure. But it's so early in the process, we'll see.''
A native of Mississauga, Ont., Spezza just completed his fifth season with the Stars after his trade request from the Sens was granted in 2014.
He appeared in 76 games this past season, scoring eight goals and 19 assists. He added three goals and two assists in 11 playoffs contests.
But Spezza's future will not be in Dallas, as he and general manager Jim Nill have agreed that it's time to move on.
"He can still fulfill a role," Nill said. "He was good for us in the playoffs. He was disappointed in his production in the regular season but he can still fulfill a certain role. He's still one of the top draw men in the league. He's still very good on the power play. Again, he was good for us in the playoffs. Unfortunately, we've got some younger players coming in, and the salary cap, it was just kind of time. But Jason is still a serviceable player that's had a great career.''
For his part, Spezza says he fully intends on playing in a 17th season.
"I think I have something I can add to a team," Spezza. "I don't see a reason to stop just because it's been a difficult stretch for me. And I think by playing in the playoffs and kind of having an impact, it re-affirmed with me that I can still contribute. And physically, I feel good."
In 1,065 career games over 16 seasons with the Sens and Stars, Spezza has tallied 332 goals and 583 assists.
Spezza's 687 points in a Senators uniform are second-most in franchise history.