Improved three-point shot could propel DeRozan to next level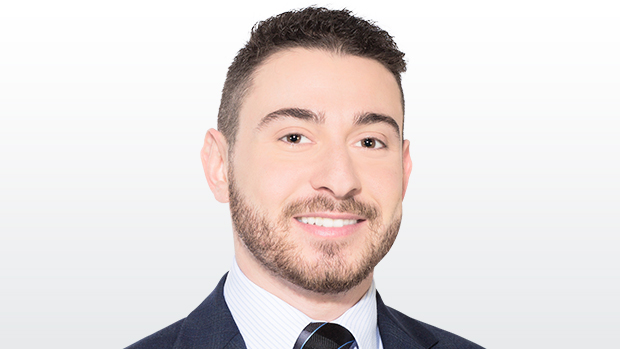 TORONTO – DeMar DeRozan was still sitting in front of his locker 30 minutes after the final buzzer sounded on his career night. Slowly, he changed out of his uniform while sifting through all the congratulatory text messages he had already received from friends, family, players around the league and former teammates.
He had just scored a personal-best 52 points – more than any Raptors player had ever recorded in a single game – and needed just 29 shots to do it, thanks in large part to hitting five three-pointers.
As he was heading to the back of the locker room, on his way to the shower, he turned to the media with a mischievous smile on his face.
"Don't say I can't shoot threes no more," he muttered, mostly tongue-in-cheek but, as they say, there's some truth behind every joke.
The Raptors guard has never been one to hide his motivation to prove people wrong. He's made a career of it. He reads what's written about him and he remembers it. He remembers the rankings, the perceived slights and the criticism – fair or otherwise.
That many would question whether he could or had any interest in shooting the three-ball was certainly not unreasonable. Up until this season and through the first eight of his NBA career, DeRozan hit just 28 per cent of his 841 attempts from beyond the arc. Some perspective: Steph Curry took more threes than that in 2015-16 alone, and no one shot a worse percentage than DeRozan on that many attempts since he came into the league in 2009-10. Still, no competitor wants to hear that they "can't" do something.
Through 35 games this season he's already made 37 threes, four more than he hit all of last year, and he's shooting them at a career-best 35 per cent clip. Most of it has come over the past couple weeks. Over the last seven games, DeRozan is 20-for-38 from long range – the most threes he's ever made or attempted in a seven-game stretch. Three of his eight career four (or more) three-pointer games have come in that span.
What's most strange about his three-point binge is that he shot 1-for-18 in the previous 11 games, including 16 straight misses. So, which (small) sample is a better indication of what's to come? Logic would say it's the one that more accurately reflects his body of work rather than the more recent outlier, but it's hard not to be encouraged by what we've seen of late, understanding that the reality likely lies somewhere in between.
DeRozan has always insisted he could shoot the three if he made it a priority and, theoretically, why wouldn't he be able to? For a player that shoots so well from 20-feet out, and one that has a famously strong work ethic, how difficult could it be to take a step back and replicate that success?
Mentally though, it's been a tougher adjustment. So much of what DeRozan does on the court is muscle memory, habits built over a lifetime of playing a certain way. One of the reasons he says he's been reluctant to expand his range to the three-point line is out of fear that it might come at the expense of his strengths, like attacking the paint and getting to the free throw line.
"That was my biggest challenge, just understanding that if I do shoot them it won't take away from the other parts of my game," said DeRozan. What should be reassuring is that it hasn't been the case. He's attempted 55 free throws during this seven-game stretch, which is right on par with his season average.
"That's one thing I was always trying to juggle the last couple of seasons, trying to show that part but not take away from the other parts of my game. Once I figured that out, obviously you see now, [I'm] putting it all in play."
He's being aggressive in looking for opportunities to get his jumper off and he seems to be shooting them with more confidence. In the first half of Monday's 131-127 overtime win over Milwaukee, he took a page out of Kyle Lowry's book and pulled up for a three in transition. Later he hit one from Curry range.
The obvious question is, can he keep this up? When he inevitably cools down, will he continue to take them with confidence or retreat to his comfort zone? That, in addition to building off the positive steps he's made on the defensive end, could go a long way in determining where he goes from here.
His crafty mid-range game, the footwork required to pull it off, his elite ability to get to the rim and to the line – those things have all made him a very good player but, with some noteworthy holes in his arsenal, there's always been a sense that his ceiling was somewhat limited. But what if he could turn those weaknesses into strengths?
Lost in an eventful evening, which also featured the Raptors' most exciting game of the season, was Dwane Casey's interesting take on DeRozan's performance.
"The young man is an all-star," Toronto's head coach said. "And tonight DeMar DeRozan played like a superstar."
What makes someone a superstar is open for debate but, as Casey noted, there's a distinction between a very good player and a great one. The list of sure-fire superstars in today's game is an exclusive one, rightfully so.
Curry, LeBron James, Kevin Durant, Russell Westbrook, James Harden and Kawhi Leonard are the no-brainers, after that it depends on how liberal you are with the term and what your prerequisites are. Is Giannis Antetokounmpo there yet or does he still have to expand his range and get over the hump in the playoffs? Has Kyrie Irving earned the distinction or do you need to see more of what he's capable of outside James' shadow?
Paul George and John Wall certainly belong in the conversation. If winning is a big part of your criteria, and it should be, that probably rules out the likes of Anthony Davis, DeMarcus Cousins along with younger players such as Kristaps Porzingis, Joel Embiid and Karl-Anthony Towns – all of whom could become superstars but aren't quite there yet.
To put it broadly, a superstar is a player that has a profound impact on the game every night, regular season and playoffs, in a number of different ways, ideally on both ends of court. The more diverse their repertoire is and the more consistent they are in what they do, the tougher they are to stop.
What's helped DeRozan, according to the player himself, is being around those superstars over the years – at All-Star Games, over the summer and with the Olympic team. He's learned from them, picked their brain, but most importantly he's earned their respect.
"That kind of solidifies and gives you that confidence of 'I'm supposed to be here, what's next?' "
He may not be there yet, but at 28 and clearly still getting better and adding to his game, it's never been easier to see him heading in that direction. To do so, he'll need to continue evolving as a three-point shooter and as a defender, while also rising to the occasion come playoff time. If he can do that, we might be watching a superstar in the making.
"You can draw up all the best plays in the world, but superstars make lemonade out of lemons," said Casey. "That's what he did last night. Whether he was driving down the lane, in transition, whatever it was, he made it happen with the defence draped all over him. That's what every superstar I've ever worked with does in those situations."