Insider Trading: Canes' GM search, Trotz future in Washington?
TSN Hockey Insiders Darren Dreger, Pierre LeBrun and Bob McKenzie discuss updates in the Carolina Hurricanes search for a new general manager, Barry Trotz's future in Washington and more.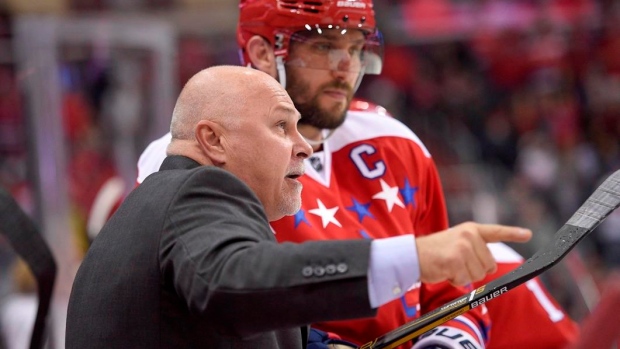 TSN Hockey Insiders Darren Dreger, Pierre LeBrun and Bob McKenzie discuss updates in the Carolina Hurricanes search for a new general manager, Barry Trotz's future in Washington and more.
Where do the Hurricanes stand in their search for a new GM?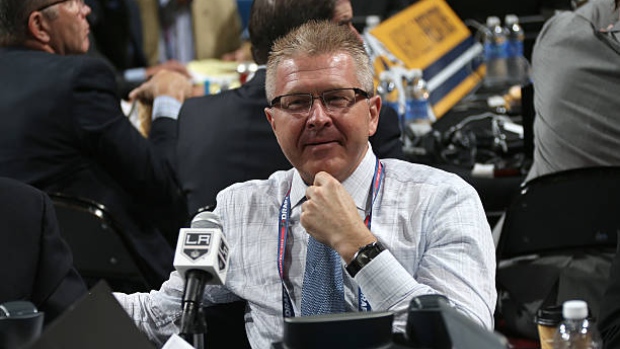 Bob McKenzie: Scratch Los Angeles Kings assistant general manager Mike Futa from this process. He informed (Hurricanes majority owner) Tom Dundon that at this point in time he respectfully wants to withdraw his name from that consideration. I think for the most part Futa withdrew because It's just not the right time, with the Kings battling to get into the playoffs. I don't think Futa felt comfortable doing this process that may extend for a little while yet, and was maybe a distraction to his team as well as himself at that point. We would also speculate that maybe it's not the right place, either. There are a lot of people looking at Dundon as a non-traditional hockey owner who's going to do things differently and look for a different type of general manager, so it'll be interesting to see how this plays out. We can't say with certainty that Futa was the leading candidate, but certainly he was one of the leading candidates based on the fact that he had multiple interviews, including a face-to-face.
Pierre LeBrun: We believe that there is at least five names in the mix, but it's a revolving process. I think that Dundon reserves the right to call up other candidates over the course of the coming weeks, but I think Paul Fenton (Predators assistant GM) and Laurence Gilman (former Canucks assistant GM) are probably the two guys with the most experience that are getting heavy looks for the job. But also Mike Vellucci is a new name to add to the board. He'd be an in-house candidate. He's the assistant general manager of the Hurricanes, and the head coach of the team's AHL team. And, of course, Tom Fitzgerald (assistant Devils GM) and Steve Greeley (Sabres assistant GM) remain in the running as well. This process is evolving, though, so if it doesn't end up being Fenton or Gilman, maybe they look beyond this list at some point. Another name to watch is Julien BriseBois (Lightning assistant GM), who I always thought from the beginning to be an interesting potential candidate. Carolina asked about him early on, but he said at the time that he was probably happy to stay in Tampa. Right now, that indeed remains the case.
Darren Dreger: Dundon will return from his holiday vacation on the weekend and the belief is that he will begin the process of meeting with those candidates face to face in Raleigh, North Carolina, as early as next week. He'll admit that he's an hands-on owner and, because of that, some see Gilman as the front-runner, given the experience that he has in working with a fairly hands-on owner Francesco Aquilini (Canucks) and obviously the time he spent with the Arizona Coyotes.
What are the Capitals' plans for head coach Barry Trotz?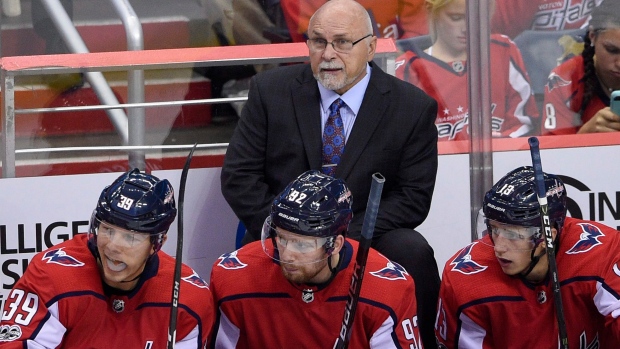 McKenzie: Team general manager Brian MacLellan was extended last week, but nowhere in the news release was anything about Trotz. I've been told that there haven't been any contract talks between the team and Trotz this year, but that doesn't mean that it can't change before the end of the year. But at this point, it does feel like his future is uncertain. That (and) perhaps the playoff performance of this team will have a bearing on whether or not Trotz gets an offer from Washington. If he does go to market, he'll be a big name. Presently, Dave Tippett's on the market, Darryl Sutter, Paul MacLean, Michel Therrien, and who knows who else with all the speculation out of Chicago in regards to Joel Quenneville, who'd be the biggest name of all if he leaves the Blackhawks.
Dreger: Because of those names you have to wonder what sort of names, what sort of changes, will happen with the Edmonton Oilers. It's believed that there is still support for head coach Todd McLellan, but if you have a Quenneville or Trotz hit the market, it's easy to understand that there has to be some form of change, given the season the Oilers have endured. As we know all too well with the history of this game, it's much easier to make a coaching change then it is to adjust the roster.
Why are some NHL teams not interested in this year's U18's in Russia?
McKenzie: There are five teams that are not planning to send scouts to Magnitogorsk, with one of those five teams happening to be the Calgary Flames. The reason for teams not going is environmental and health concerns. Magnitogorsk is a very polluted area. In the past, radiation levels have been high, and there's been a lot of toxicity in terms of the water and air quality. While USA Hockey, Hockey Canada and the IIHF feel assured that it's safe to go to Magnitogorsk, some NHL teams are backing off and are not sending anyone at all, or are sending a much scaled down scouting staff. This is something to definitely keep an eye on between now and when the tournament starts in April.