Insider Trading: Decision time nearing for Tavares
TSN Hockey Insiders Darren Dreger, Pierre LeBrun and Bob McKenzie joined host Mark Roe to discuss the timeline surrounding the John Tavares sweepstakes, Montreal's pursuit of Ryan O'Reilly and how the Jets might plan to keep Paul Stastny.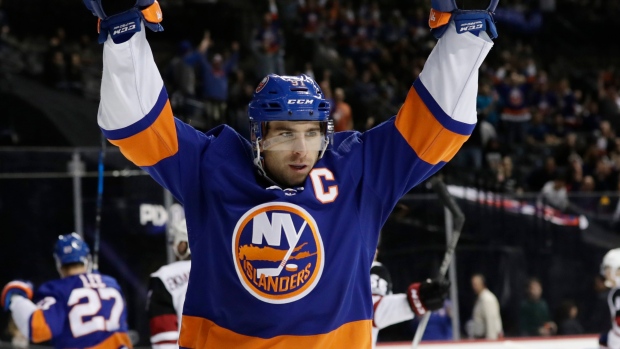 TSN Hockey Insiders Darren Dreger, Pierre LeBrun and Bob McKenzie joined host Mark Roe to discuss the timeline surrounding the John Tavares sweepstakes, Montreal's pursuit of Ryan O'Reilly and how the Jets might plan to keep Paul Stastny.
---
What's the latest on Tavares?
Wednesday marked the final in-person meeting between John Tavares and six teams, so what's the time-frame going forward?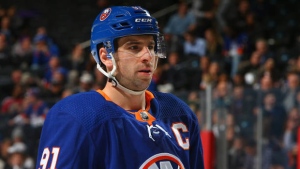 Dreger: Well it will happen on July 1 or before 1 for John Tavares. I mean this process and the in-person presentations have been exhausting. Obviously, there will be great reward for Tavares at the end of the process, but it's not going to be an easy decision. The default of course is the New York Islanders but as I said, all of these presentations have been over-the-top. So Tavares needs to take a little bit of time to digest all of the information that he has absorbed this week but the expectation is he could have a decision, whether it's announced publicly or not, as early as Saturday.
Tavares holding up JvR sweepstakes?
A few teams in on John Tavares are also in on James van Riemsdyk, but is the Tavares decision holding things up at all?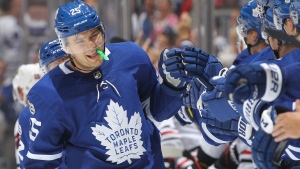 McKenzie: I wouldn't want to say that the John Tavares sweepstakes are freezing up the James van Riemsdyk sweepstakes, but it is complicating it a little bit because of the 10 or 12 teams that have inquired about James van Riemsdyk as a scoring winger free agent, the reality is at least a couple of them are involved in the Tavares sweepstakes. And that would be the San Jose Sharks, the Boston Bruins, amongst others, so I think James van Riemsdyk wants to try and get a clearer picture of what the full lay of the land is and I think some of the teams that are after van Riemsdyk are getting a little antsy and maybe they thought they might be able to get a commitment before July 1 from him that they would be able to go down that road but he's not ready to pull any triggers or make any decisions and obviously the teams in on Tavares want to see what happens there first before van Riemsdyk.
Sharks, Couture nearing extension?
Logan Couture scored a career-high 34 goals last season for the San Jose Sharks. Are they getting out their chequebook to keep him around long-term?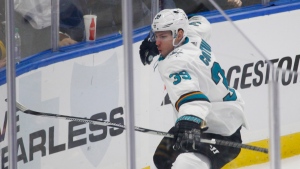 LeBrun: And as the Sharks mostly await word on John Tavares, they're going to take care of some of their own. Logan Couture is expected on Sunday to sign an eight-year extension. That is par for the course for Doug Wilson and the San Jose Sharks. Remember a year ago Marc-Edouard Vlasic and Martin Jones signed eight-year extensions one year out from being UFAs. Logan Couture would be a in a year and all signs point to that deal being announced Sunday or Monday with their number two centre.
Canadiens still looking at O'Reilly?
Ryan O'Reilly currently occupies the No. 2 spot on TSN's Trade Bait Board. He's been linked to the Montreal Canadiens throughout the off-season, so is there still a possibility of a deal getting done?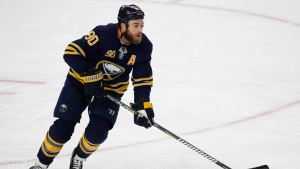 LeBrun: It is still a possibility. The Montreal Canadiens have stayed in touch with the Buffalo Sabres even after failing to make a trade for him at the NHL Draft. They're not alone. I think the St. Louis Blues remain very interested in Ryan O'Reilly as well. Now, there are some teams I think that would like to make a Ryan O'Reilly trade after his $7.5 million signing bonus is paid for on July 1. In other words, make a July 2 trade. And I think this is where the Habs have a bit of an edge. They don't care about that option, if they want the player, the question is would they pay that price and right now the price I'm told is a first-round pick, a second-round pick and a very good prospect. Is that too rich for Marc Bergevin to pay, or for the St. Louis Blues or for anyone else? But I will tell you this – I think the Buffalo Sabres, no matter what anyone is saying, would much rather trade him before that bonus is signed.
How can the Jets keep Stastny?
The Winnipeg Jets acquired Paul Stastny from the St. Louis Blues at the trade deadline, but his four-year deal is set to expire. What can the Jets do to keep him?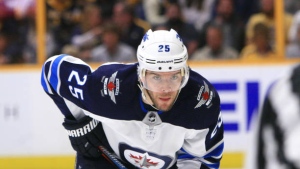 Dreger: Yeah Kevin Cheveldayoff is looking at his trade options and one of those is veteran goaltender Steve Mason. Now Steve Mason obviously didn't have a very good year in net for the Winnipeg Jets and he has one year remaining on his contract at $4.1 million. There is dialogue with some teams. If Cheveldayoff is successful in moving Mason that would go a long way in trying to aid the process of getting Paul Stastny to re-up with the Winnipeg Jets but there's no guarantee he'll be able to pull the trigger.
Johnson, Penguins closing in on deal?
McKenzie: And the Penguins saved some cap space with their deal today with Sheary and Hunwick going to the Buffalo Sabres, more than $5 million in cap savings. Some of that will get eaten up. Riley Sheahan signed a short-term extension with the Penguins and of course it allows them to do free agent shopping. Jack Johnson, who is a UFA defenceman, has certainly been tied to the Penguins and that might be a logical fit on July 1.
Ward, Blackhawks a match?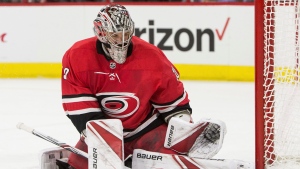 LeBrun: Cam Ward, who's spent his entire career playing goal for the Carolina Hurricanes, I believe he is moving on. Chicago is very likely the option. Of course the 'Hawks are looking for some insurance with Corey Crawford having his health issues. I think it will be a one-year deal if everything gets finalized on July 1.