Insider Trading: Impact of the Uber video on the Sens
TSN Hockey Insiders Darren Dreger, Pierre LeBrun and Bob McKenzie joined host James Duthie to discuss what impact the Uber video has on the Ottawa Senators and what might be next for both Joel Quenneville and the Chicago Blackhawks in the wake of Tuesday's firing.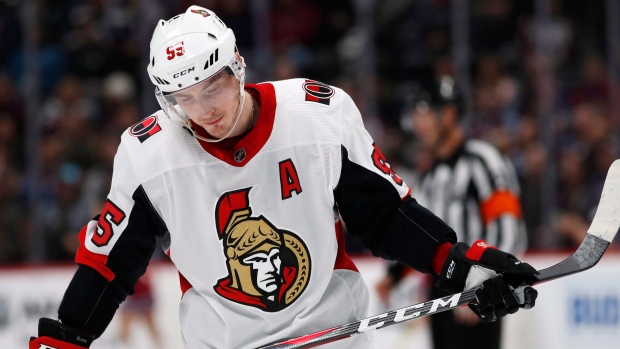 TSN Hockey Insiders Darren Dreger, Pierre LeBrun and Bob McKenzie joined host James Duthie to discuss what impact the Uber video has on the Ottawa Senators and what might be next for both Joel Quenneville and the Chicago Blackhawks in the wake of Tuesday's firing.
---
What's the impact of the Uber video on the Sens?
How does Ottawa deal with the fallout of Monday's night's video?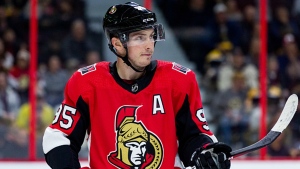 McKenzie: The video obviously went viral on Monday night and Tuesday morning, but for the Ottawa Senators, this first went viral for them on Sunday in the immediate hours before their game against the Tampa Bay Lightning. That's when they discovered the video and saw what was on it and what was happening. So they pulled the players that were involved in the video together with the coaching staff and all the amends that were needed to be made were made prior to the Lightning game and the Sens had thought they put it behind them. Obviously now they have to live through that public cycle of everything. The other interesting aspect is that one of the players – one of the most prominent players in the van – talking was Matt Duchene, the veteran. And right now, it's currently a situation where his agent Pat Brisson and general manager Pierre Dorion of the Senators are actually engaged in substantive contract talks for an extension. Now I can't sit here and tell you that Duchene's going to re-sign in Ottawa, but I can tell you there appears to be good faith bargaining going on on both sides. The Senators want him back and he has interest in staying if it's the right deal. We'll see how it goes from here.
Dreger: Well, everyone involved in this would like it to fade away in terms of the viral video. But the reality is that there is an ongoing investigation here. The players involved, their representatives and the Ottawa Senators as an organization are all going through this investigation and they're looking at the legal implications here. They haven't decided yet because of the ongoing investigation as to whether or not they're going to act on it. But they're trying to determine the implications of a pretty significant breach in privacy.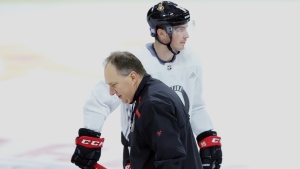 LeBrun: And listen it's fair to ask the question how does the coaching staff and the players move on from this in terms of the trust they have on each side and I think they've made amends in that regard. But, it's worth remembering where this year started. Guy Boucher, Marc Crawford and Marty Raymond began this season in the final year of their contracts and that's where they still stand. So they started this year essentially on a short leash. So if there is a coaching change at the end of the season, I think we all need to remember it's unrelated to anything that happened in an Uber, but really, in the big picture, this was something that Pierre Dorion was thinking about at the end of last season which is do I have the right people in place? He obviously does believe he has the right people in the right place right now, but it's something to keep in mind moving forward.
What's next for Quenneville?
The news of Joel Quenneville's firing shocked the hockey world Tuesday. How likely is it that he takes another job any time soon?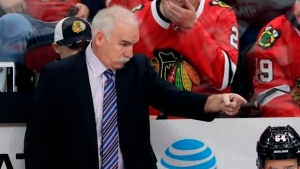 LeBrun: Well, most interesting to me is that this is the most expensive unemployed coach in NHL history. We know that he makes $6 million a year this year and next and there is an offset provision in the NHL rules where when a coach gets hired by another team, they have to figure out the difference with his former team. This is pretty important when it comes to this situation. The Chicago Blackhawks aren't going to pay the majority of his salary for him to go find a job somewhere else. It has to be the right fit. But also it has to be a team that can afford to pay a big part of that salary that remains on that contract.
McKenzie: So what now for Joel Quenneville? Those who know him best think that he'd like to take a step back, be patient, not rush back into anything too soon but he's also an A-type personality that's going to get awfully antsy sitting on the sidelines and he's bound to get some offers before this season is out. But all things being equal, maybe go to the off-season, he'll have a job in as short a time or as long a time as he really wants to. The other question is what happens around him? Who else is on thin ice around the National Hockey League? It's not related to Quenneville, but keep an eye on St. Louis. They're not happy at all with the way their season has gone. Mike Yeo himself said he's under the gun and that whole organization is under the gun to play a lot better than they have been.
What's next for the Blackhawks?
If the move to fire Quenneville doesn't pan out, what might happen next?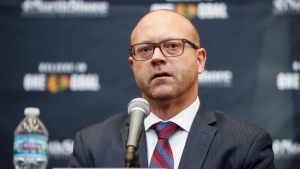 Dreger: And what's next for the Chicago Blackhawks? Again, senior management is declaring that it is very important that this team qualifies for the post-season this year. If they don't, then what happens next? I can tell you the market is really angry with the firing of Joel Quenneville. So Stan Bowman is definitely in the crosshairs. Now, Bowman has made some significant trades. He moved out Artemi Panarin, he moved out Niklas Hjalmarsson and he's now fired a highly decorated coach so if it doesn't work out, then the general manager will likely be next.