Insider Trading: Matthews negotiations still in conception stage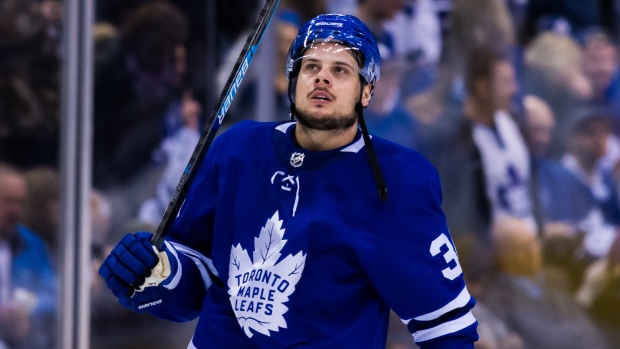 With Maple Leafs GM Kyle Dubas stating the team has made progress with Auston Matthews towards a new deal, just how far are they along in talks? What is the status of Matt Duchene's future with the Ottawa Senators? What about Jeff Skinner's status in Buffalo? All that and more in this edition of Insider Trading.
---
Matthews negotiations still in conception stage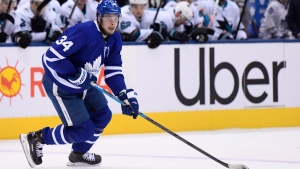 Dreger: It's implied there is progress being made. But then you do have to break through that definition. Is there anything imminent? Are they close to a deal between Auston Matthews and the Toronto Maple Leafs and an extension for him? No, they're not. But as [Kyle] Dubas alerted the media to earlier, yes there has been a good amount of back and forth, including a meeting last week in Toronto where Judd Moldaver, Matthews's agent, Jeff Jackson, who also represents Auston Matthews, met with Kyle Dubas to discuss some conceptual ideas and that could be in term, maybe it's a five-year term or the eight-year maximum. The fact they are going back to back and continuing to talk is progressive.
Duchene contract talks continue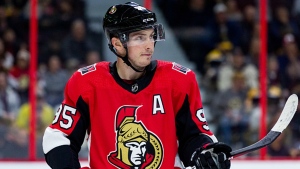 Dreger: To some degree yes. But we know that Pat Brisson represents Matt Duchene and Pierre Dorion of the Ottawa Senators are planning on talking again this week. They met last week in Los Angeles, they talked about general parameters, they talked about an eight-year maximum extension, they talked about ballpark money, anywhere from just over $8M annual average salary to north of $9M. The most important part of this back and forth between Ottawa and the Duchene camp is the timing. Obviously Ottawa needs to know by, I would say maybe the 10th of February, the latest the 15th, to give both sides ample opportunity to explore what the next move might be, and clearly that would be trade.
Ferland draws interest from Pens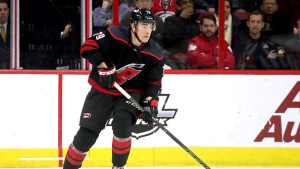 LeBrun: Yes, throw in the Pittsburgh Penguins. And why not? We know that Jim Rutherford, the GM of the Penguins, is always very active at this time of year and our understanding is that the Penguins have inquired about Micheal Ferland. Boy, you might look very good playing on Sidney Crosby's wing and of course not the only team. I think the Calgary Flames will inquire if they haven't already as to what it would take to perhaps start that conversation of re-acquiring Micheal Ferland. Name the contender, they have Ferland and guys like Wayne Simmonds on their radar. Now here's something interesting about the Pittsburgh Penguins. They're always right near the cap. If they were to go further in these talks with Carolina, somebody else would have to move. What if it's Derick Brassard? A player we've talked about also being on the trade market. It would help the math work. Carolina now would want a first-round pick in there. Brassard is a UFA, would Carolina then turn around and flip him closer to the trade deadline? There are a lot of moving parts, a lot of conjecture here, but some interesting conversations being had right now.
Dreger: And I think Derick Brassard would be okay with that scenario. He just simply wants to be on a playoff team and for whatever reason, it hasn't worked out in Pittsburgh. That's fine, you move on. Derick Brassard has been down this road before. But it's going to be interesting to see how aggressive Jim Rutherford and the Pittsburgh Penguins get in terms of trying to move him. They aren't going to give him away. They'd like to get a third line centre back as part of that return package. The Winnipeg Jets have explored some interest in Derick Brassard, but there will be some other teams that jump in as well.
Skinner-Sabres to meet in early February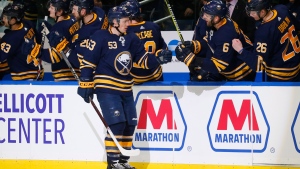 LeBrun: What's happened is Don Meehan, the agent for Jeff Skinner, recently met with Jason Botterill, the Sabres GM, just to agree on the agenda. How do we move forward here in terms of contract talks, and my understanding is they've agreed to meet in early February after the All-Star break to get contract talks going for real and my sense is right now, and again this could change once you get into actual numbers, but my sense right now is Jeff Skinner wants to stay. There is genuine interest on both sides to try and find a way to get a deal done. But certainly, there's this. They're not in a playoff spot, time is of the essence when it comes to the trade deadline.