Insider Trading: What do the Sabres want for Kane?
TSN Hockey Insiders Darren Dreger, Pierre LeBrun and Bob McKenzie joined host James Duthie to discuss if Cale Makar is a fit on Canada's Olympic Team, what's next for Victor Mete in Montreal and the Buffalo Sabres' asking price in a trade for Evander Kane.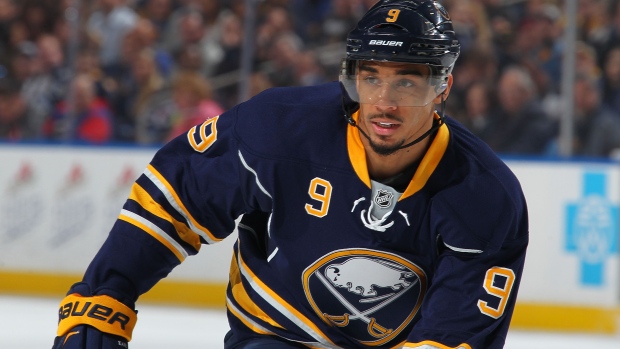 TSN Hockey Insiders Darren Dreger, Pierre LeBrun and Bob McKenzie joined host James Duthie to discuss if Cale Makar is a fit on Canada's Olympic Team, what's next for Victor Mete in Montreal and the Buffalo Sabres' asking price in a trade for Evander Kane.
---
What's the price for Kane?
With the Buffalo Sabres on track to miss the playoffs for the seventh year in a row, an Evander Kane trade seems likely. But how high is the Sabres' asking price?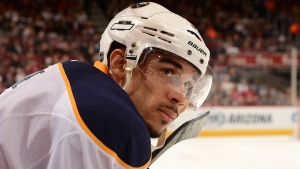 Pierre LeBrun: If the Sabres have their way, it will be a first-round pick, plus a prospect, plus potentially a conditional pick in case he signs with that new team. Now, I don't think there's a firm timeline on when the Sabres plan to move Evander Kane. It will most likely be near the deadline. But if a team is ready to pay that price this month, so be it, the Sabres will move him. What's happening though is a number of teams that have shown interest in Kane are also saying we don't know if we're going to be buyers, we have to play out this month, get to the All-Star break, and then we'll know. So I think there's a holding pattern.
Is Jagr done in Calgary?
It was starting to feel like Jaromir Jagr's departure from the Calgary Flames was imminent, but not so fast?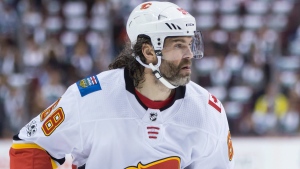 Darren Dreger: Not so fast. Most believe that he is done in Calgary, but his injury is still significant and there's a collection of them. He's being treated in Calgary but he first wants to get healthy and then determine what his playing future is. Now, Calgary can try and trade him but it doesn't sound like there's much of a market out there. Perhaps he returns to Europe, but he first wants to get healthy before there is any decision that's being finalized and that might take some time.
What's the latest with Seabrook?
Brent Seabrook was a healthy scratch Tuesday night against the Ottawa Senators, are his days as a key member of the Chicago Blackhawks over?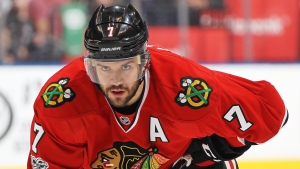 Pierre LeBrun: No, not at all. This is not about trying to set up a trade. This is about his performance and, you know, it's also a message to the entire team that it has a high standard and it's in last place in the Central Division. I think he'll be back in the lineup the following game, but his minutes have gone down the last few games, he's been on the third pairing and he's been off the power play. He has been an up-and-down performer so yes, a strong message but he's a guy the Blackhawks still believe in very much.
Is Makar a fit on Canada's Olympic team?
No Canadian has even won gold at the World Junior Championships and the Olympics in the same year, is it possible Cale Makar gets that opportunity?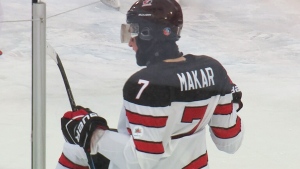 Bob McKenzie: Well let's put it this way, I think Cale Makar's name is at least on the radar for consideration for the Canadian Olympic Team which will be announced on Thursday. He's not by any means a slam dunk but the fact that he's got a dynamic quality to his game, that he could be a power play specialist, and since he's the fourth overall pick by the Colorado Avalanche, they're at least giving that some consideration. Now, what I'd be curious to find out is how eager would Cale Makar be, after being at the World Junior Championship where he was the seventh defenceman, where he didn't get much five-on-five ice-time, and even though he won a gold medal, how eager would he be to leave UMass to go for what would ostensibly be a part-time role with the Canadian Olympic Team? We'll find out whether he's making the grade or not and how he would or wouldn't feel about it later this week.
What about CHL players?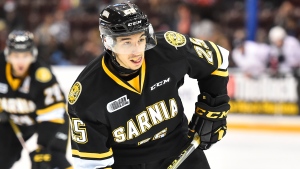 Darren Dreger: It's highly unlikely that you'll see any CHL player announced to Team Canada later this week, so we're talking about Victor Mete who is now of course with the Montreal Canadiens so he doesn't really fit that CHL mould, although he could have been loaned back to the London Knights. We're also talking about Jordan Kyrou of the Sarnia Sting. Kyrou had a terrific World Junior Championship in Buffalo but there is some concern over whether or not he can handle the physicality on that Olympic stage. But based on the fact that there will be a heavy KHL influence, that lessens some of the urgency of inviting those CHL players.
What role is Mete expected to play in Montreal?
After recording three points in six games for Team Canada during their gold medal run at the World Junior Championship, what's next for defenceman Victor Mete with the Canadiens?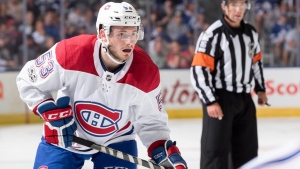 Pierre LeBrun: He's expected to play a bigger role I think than he had at the very end with the Montreal Canadiens before being loaned out to the World Junior Team. Let's put it this way, part of the conversation I think that management in Montreal had with the coaching staff in deciding what to do with Victor Mete was that they didn't feel for his development that it would be any good for him to come back and play six minutes a night and be a healthy scratch. I think when he returns he'll be a player for them. But the Montreal Canadiens still have another decision to make later this month on Mete which is once he is part of the Montreal Canadiens roster for 40 games, that knocks off one UFA year as per the CBA. So there's going to be another decision coming in the next couple weeks with Mete.
Are crowds expected to be bigger next year?
Outside of the outdoor game and the gold medal game, crowd sizes in Buffalo at the World Junior Championship were small. Are there signs that won't be repeated next year in B.C.?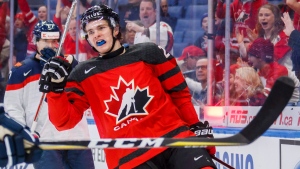 Bob McKenzie: No question about that. Vancouver and Victoria are playing host to next year's World Junior Championship and they have already sold almost 70 per cent of the available full tournament ticket packages that are there. More than 4,000 were sold for Victoria and more than 9,000 were sold for Vancouver. To put it another way, more than 50 per cent of every ticket that's available to the public for the World Juniors next year has already been sold a year out.