'It hasn't gotten old...I love coming back'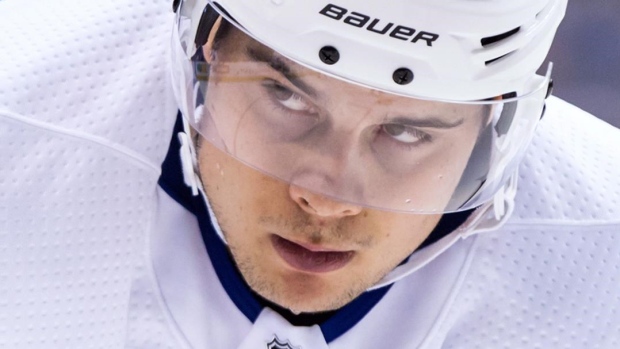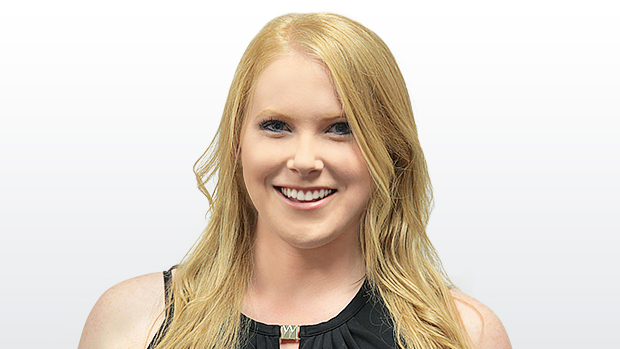 The Maple Leafs held an afternoon practice at Gila River Arena in Glendale, Ariz., on Wednesday.
Mike Babcock is used to fans asking him for photographs. But when the Maple Leafs head coach met franchise great Johnny Bower for the first time, the shoe was on the other foot.
"As soon as I met him…a lot of people ask for a picture with me, but that wasn't a priority at the time - it was me getting a picture with him," Babcock said. "He's just a gentleman, and to listen to him talk, see him around the room. I think the time I enjoyed the most is when we had [the Centennial Classic] because the [alumni] were around quite a bit there, but he's just a gentleman."
Babcock was one of many in the Leafs' room sharing memories of Bower, who passed away on Tuesday at the age of 93. Bower had long been one of the staples around Air Canada Centre, spotted as frequently as team employees (and fellow alumni) Darryl Sittler or Wendel Clark. Bower simply loved the Leafs, and he left a lasting impact on those around him.
"Most of the guys in here have had the pleasure and the honour of meeting him and you make memories over the course of a few years," said Morgan Rielly. "One of [mine] is just watching him be around fans and be around kids. He would do his autograph so clearly printed because he just took the time to make sure each kid got it and he knew who it was. So when he would come see you next and the jersey would have Johnny Bower's name on it, you knew he cared about his fans and he wanted it to be special for each kid or fan and I think that always stuck with me."
Even as a defenceman, Rielly said he could appreciate the era Bower came up in, long before goalies wore masks or played with any kind of regard for their own well-being. Bower's 5-foot-9 stature was a ways from Frederik Andersen's 6-foot-3 frame, but the Leafs netminder admits playing in Bower's day would have required plenty more determination.
"In my backyard I think I might have taken a puck off the face, but not in a real game; it took a lot of courage back then," he said. "I'm glad they invented the mask before I started. [Bower] was a great man and I enjoyed talking to him a lot every chance I could get. He was always a positive guy and did a lot of good stuff for the Maple Leafs in appearances and stuff. He's someone to look up to."
That's exactly what Babcock hopes his team will do as they hear more and more about Bower's life in the coming days as he's honoured from all corners of the hockey world.
"When you treat people the way he did, when you make people feel better about themselves just through a conversation, that's a mark of a great, great man," Babcock said. "Obviously he was an unbelievable goaltender and an unbelievable Leaf, but I think what he did off the ice for our fans and what he did for people was far more impressive. I think it's important for our guys to learn about him, and to understand just what a good man he was and what a good role model he was. I think we all think we're doing a pretty good job, but then when you hear about the quality of person he was, it's pretty humbling to say the least."
As one of the longest-tenured Maple Leafs, James van Riemsdyk had more time to get to know Bower as they represented the franchise at various events. And it's Bower's humility – and love of hockey – that van Riemsdyk will never forget.
"That overwhelmingly stuck out to me," van Riemsdyk said. "He knew how to carry himself the right way and he could be a role model in that sense. He accomplished a lot in his playing career, it was a legendary career, and he was a great Maple Leaf. He carried himself really humbly and he's a really good representation of what a Maple Leaf should be. It's a pretty sad day.
"He loved playing the game. You can see just in some of those [old] clips. You're not a goalie in that era if you don't have a huge passion for it."
Matthews reflects on NHL life in return home
A few years ago, it would have been Auston Matthews' father, Brian, driving him from their suburban home to hockey practice in the Phoenix area.
But on Wednesday, Matthews got himself from the family's Scottsdale home to practice. A native of the area, Matthews had the shortest commute of any Leaf coming back from Christmas break. And when the team takes on the Arizona Coyotes on Thursday, he'll be the biggest draw – and most excited skater on the ice.
"No, [it hasn't gotten old]. I love coming back," Matthews said. "Worked out pretty well last year and this year, being able to spend Christmas here at home. I'm pretty fortunate for that."
Matthews is just one game back from an upper-body injury that sidelined him for two weeks earlier this month. The 20-year-old admitted he had experienced a concussion for the first time in his playing career, and while that type of head injury can be unpredictable, Matthews is done talking about it.
"I feel good. I don't think it's something we need to talk about every day," he said. "I feel good. Back to normal. It's in the past now."
The centre is all about the future now, and so are countless kids in Arizona who have been inspired by his meteoric rise up the NHL ranks. Players from unconventional markets that go on to become the proverbial face of the league's oldest teams don't come around often and, whether he likes it or not, Matthews is along for the ride.
"I think hockey has really grown here, especially the last couple of years. It's just cool to be a part of that," he said. "A lot of support that comes from here, and coming back in the summer and going to the rinks, you see a lot of kids coming up to you and it's definitely pretty humbling. It's just nice to be a part of that and what's going on here."
While in Toronto he can barely go two blocks without being recognized or stopped for a picture, Matthews said life in Arizona allows him to go mostly undetected ("If I step into a hockey rink it's kind of different"). So how has the Leafs' best player managed to adjust so well from flying under the radar to being at the forefront of Toronto's resurgence?
"He's got a great mom and dad, great roots and a good foundation – they keep him in line," said Babcock. "Your inner circle has to be strong. He's a smart guy; he understands what's going on. The other thing about him is he wants to be great. He obviously picked that up early as a young man and brings that each and every day. He loves hockey, he loves people and he doesn't mind sharing himself."
"I think I have some good people around me, around the team, the management staff," Matthews said. "They kind of lift some of the weight off our shoulders as young guys in a market this big that's so passionate about hockey. You're able to just take a step back and realize we're all kids at the very beginning of our NHL careers and we just want to have fun and everything that's going on around you it's just white noise."
It didn't take long for Matthews to become a beacon of hope in a city starving for another shot at hockey's Holy Grail. What came after was trying to embrace the challenge of being an almost-reluctant front man to a century-old hockey club.
"If the team is going to be no good and you're not going to play good, then it's going to be a tough place for you," Babcock said. "But if you're going to be good and the team is going to be good, I think it can be an unbelievable spot. I don't know what it's like to be Auston Matthews obviously, at his age with what he's going through right now, but I think it's got to be a pretty special place to be. With his skill set comes a burden in some ways, I guess. But on the other side it's pretty special, too.
"I think a lot of people would like to be Auston Matthews."
Christmas break a time to relax, rejuvenate
Christmas in California? For a couple of Leafs, that worked out just fine. So did Christmas in New Jersey, Chicago and everywhere in between.
Before the team scattered after their game in New York on Dec. 23, management consulted players on whether they'd rather reconvene in Toronto and fly to Arizona together or meet in the desert. Collectively the decision was made to come together in Glendale, maximizing time players could spend with their families and friends.
"I think it's outstanding, I think getting away is an unbelievable thing," said Babcock. "Being around your kids, your wife, whoever you get to be around, I think it's special. I told the coaches to leave their computers here and to focus on your family. We have lots of time to get ready for the game once we get on that flight [this morning], so I think that's important to get reenergized. When you're at the rink you're all in, but when you're away from it you can't be playing hockey in your head and wearing yourself out, you have to get energized because your family is a big part of that."
Andersen didn't have any family over from Denmark, so he spent it with friends "who are like family" in Southern California, while Patrick Marleau travelled back to San Jose with his wife and four boys. Van Riemsdyk made the short trek from Manhattan to Middletown, N.J., where his extended family relished a rare opportunity to spend a favourite holiday together.
"We always look forward to [Christmas] and playing a little hockey on Christmas Eve. It's always fun," he said. "We didn't get the youngest brother [to Carolina] for Thanksgiving but he snuck home for Christmas from school so those are good times when we get to spend a little extra time together."
It has become a van Riemsdyk family tradition to hit the rink for a friendly (but undoubtedly still competitive) game of shinny, and this year's contest at Navesink Country Club was no different.
"There's a local outdoor rink, run by a guy [named Mike Reynolds] who taught us all when we were learning to play hockey when we were pretty young," he said. "He's basically the hockey instructor now at this outdoor (rink). We've been skating there for the last seven, eight years, maybe more than that, on Christmas Eves. So it's always fun."
For his part, Matthews was more than happy to escape a cold climate and reap the benefits of warm weather (and mom Ema in the kitchen) while he still can.
"[Got some] nice homecooking. Played a little golf with my sister and my dad," he said. "Got away from hockey and enjoyed some nice weather, no snow or rain here, it's just all sun right now. It's pretty nice."
As positive as the break was for Toronto, Babcock urged them to turn the page quickly. At Wednesday's practice, he was barking more than usual at players for not skating with as much energy and pace, but even he admits that's the price you pay for a few days of family fun.
"Guys died quickly out there today, that's normal," he said. "These are big points for us, we've done a nice job to set ourselves up; now we have to get to work. We have to be way more efficient than we have been. We think we can get way better as a club, the guys believe that, I believe that, so it's important."
Leafs lines at Wednesday's practice
Hyman-Matthews-Nylander
Marleau-Kadri-Komarov
van Riemsdyk-Bozak-Marner
Martin-Moore-Brown
Leivo
Rielly-Hainsey
Gardiner-Carrick
Borgman-Polak
Marincin
Andersen
McElhinney
Note: The Leafs have yet to replace Kasperi Kapanen on the active roster after he was returned to the AHL's Toronto Marlies on Tuesday. On Wednesday, they skated with just 22 players.