Jay and Dave's annually tolerated best albums of 2015
Check out Dave Hodge and Jay Onrait's annual list of their best albums of the year.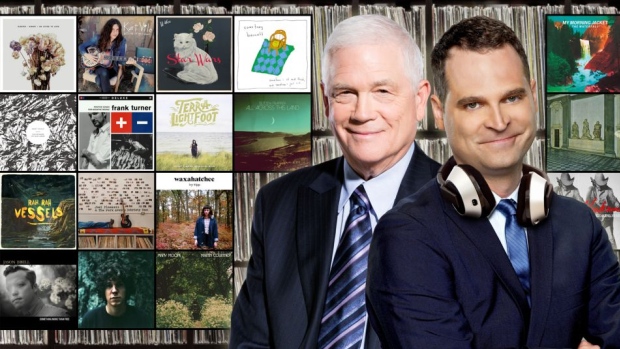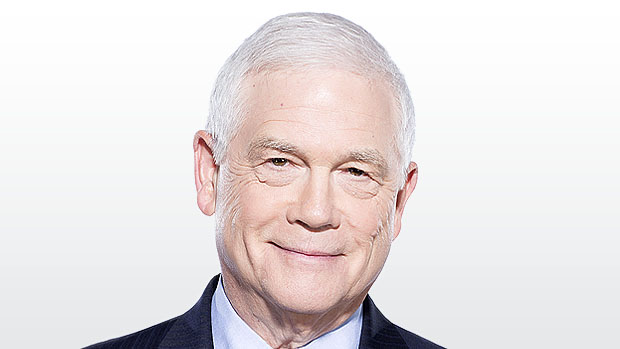 Dave Hodge
Host, TSN The Reporters with Dave Hodge
By Jay Onrait and Dave Hodge - While out on my book tour for NUMBER TWO this past month (the book makes a great gift for your loved ones) I was shocked how many people asked me when Dave Hodge and I would be releasing our annual Best Of Albums list for this year. I guess if you do anything long enough people start to anticipate its arrival. Which explains why I never get tired of seeing Producer Tim every day even though he often makes my life miserable.
The consensus is that 2015 was a banner year for music. For me it was a banner year for streaming.
I finally embraced the streaming revolution this year and what a revelation that revolution was! If you had told me as a teenager in the late 80s and early '90s in the prime age of CDs that cost close to $20 apiece that for $10 a month I could listen to every track ever recorded? I would have said that you were crazy (Beatles and Neil Young excepted of course, those crazy rich hippie curmudgeons!) It's opened up my ears to so much more music that I've always been curious about but never had the time, or for most of my life, the money, to explore fully. It's a glorious time to be a music fan.
But there is a catch. I find now that if there is a new album I'm curious about and I stream it on Apple Music or Spotify, I won't spend the time with it that I did with CDs or Vinyl in the past, there's just too much more music to listen to. I don't really "dive in" like I used to.
Despite this "problem" I did manage to put together a list of future classics from 2015, and this year Dave and I both decided to pare it down to a list of 10 bonafides with honorable mentions to follow. - Jay Onrait
Dave Hodge's Best Of 2015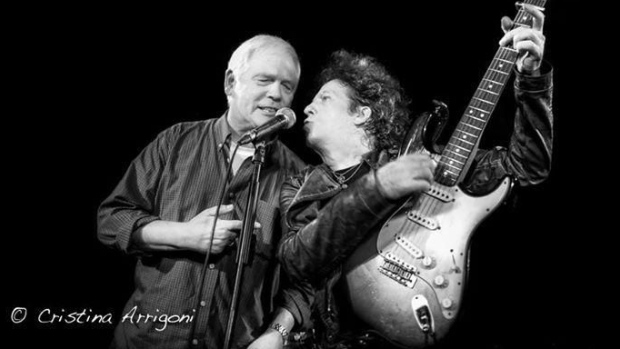 1. SOMETIMES I SIT AND THINK, AND SOMETIMES I JUST SIT -- Courtney Barnett. (It could be No. 1 just for the title, or for the song "PEDESTRIAN AT BEST" which got into my head, stood at the door and wouldn't allow any other tunes to enter and stay in 2015. I thought of excluding this Aussie with the haunting voice when she received a Grammy nomination, because I'm not sure I've ever had a Grammy nominee on my list, but then I decided to be a bigger person and just cheer for her to win.)
2. B'LIEVE I'M GOIN DOWN -- Kurt Vile (It's only No. 2 because it's not his best work, but "PRETTY PIMPIN" is close to that.)
3. PARK AVENUE SOBRIETY TEST -- Joel Plaskett (Perhaps you've seen me at a Joel Plaskett show. This record's title track is clever and infectious and sing-along-worthy, and a Joel Plaskett album, solo or with the Emergency, goes to the heart of every Canadian music lover. This being no exception, it can make you wish you were a Maritimer, too.
4. SOMETHING MORE THAN FREE --Jason Isbell (I know "SOUTHEASTERN" really put him on the map, and figured to be hard to top, but for me, this does that. I hear more versatility than ever, in the writing, the singing and the arranging. It takes me a while to pick just one, so "IF IT TAKES A LIFETIME" should be it, but never mind the wordplay, the standout is "24 FRAMES")
5. ALL ACROSS THIS LAND -- Blitzen Trapper (This is Blitzen Trapper leading with its best stuff, and bringing it one cut after another. Nothing fancy, just what you want from these guys, especially on "LONESOME ANGEL."
6. STAR WARS -- Wilco (Never mind that it was free, it was worth paying for, but thanks anyway, Jeff and company. Wilco is often called my favourite band. I had the pleasure of yet another show at Toronto's TURF Festival in September. Star Wars front to back, and then the stuff that, in Tweedy's words, "you might know better'. Right, we didn't have to search for the names, but, from Star Wars, we could always have used a "RANDOM NAME GENERATOR".
7. EVERY TIME MY MIND RUNS WILD -- Terra Lightfoot (The breakthrough of the year in Canada. The pride of Hamilton from This Ain't Hollywood to whatever's at the other end, Terra rocks with soul and sings with a voice that doesn't need a microphone. Standout item is "NO HURRY".
8. GOON --Tobias Jesso Jr. (Adele's right-hand man. I was going to include Adele as well, but then I thought there might be a list of 2015 lists that didn't have her on them, and mine could be on it. So I went without her, and will now direct you to Tobias Jesso's "WITHOUT YOU'.
9. POSITIVE SONGS FOR NEGATIVE PEOPLE -- Frank Turner (See Kurt Vile above, for this is not his best, except that, same as Kurt Vile, Frank has given us at least one song as good as any, and that would be "GET BETTER". The year Frank Turner releases a record that doesn't make my list will be the year after you heard the last of me.)
10. VESSELS -- Rah Rah (They've made my list before, but not this high. Back then, they showed promise. This is that promise kept. And they let me join their pre-show fist pump. As if they wanted to make the list again, or maybe they were saying I was their man. Then they sang "BE YOUR MAN."
Honorary #1--THE BOTTOM LINE ARCHIVE (LIVE FROM 1980 AND 2000)--Willie Nile
(The rules are that eligibility is granted only to new material, but I make an exception so I can recognize and include this 2015 release from the depths of a Greenwich Village landmark. It helps, but only begins to explain the accompanying photo that captured me on stage at Toronto's Horseshoe Tavern with my great friend, Willie Nile. He's the one with the guitar. The song was "ONE GUITAR". Bruce Springsteen has been known to help Willie in similar fashion on this very tune. OK, not similar in the least).
Honorable Mention (in a particular order - one after the other)
GHOST NOTES -- Veruca Salt, HOPE IS MADE OF STEEL -- Northcote, SALT AS WOLVES -- Jeffrey Foucault, FAITH IN THE FUTURE -- Craig Finn, IF I SHOULD GO BEFORE YOU -- City and Colour, MANY MOONS -- Martin Courtney, MC111 -- Mikal Cronin, HARDY AND THE HARDKNOCKS: DROWNIN ON A MOUNTAINTOP -- T. Hardy Morris, I LOVE YOU, HONEYBEAR -- Father John Misty, AFRAID OF GHOSTS -- Butch Walker, CAROUSEL ONE -- Ron Sexsmith, REMINISCE -- Etiquette, BEAUTIFUL SCARS -- Lee Harvey Osmond, NASHVILLE OBSOLETE -- Dave Rawlings Machine, EVERYBODY'S A GOOD DOG -- Diane Coffee, THE THINGS WE DO TO FIND PEOPLE WHO FEEL LIKE US -- Beach Slang, IN DEEPEST BLUE -- Joshua Hyslop, WHISPERS 11 -- Passenger, CURRENTS -- Tame Impala, SECOND HAND HEART -- Dwight Yoakam, BLACK TO GOLD -- Dear Rouge, LEAVE NO BRIDGE UNBURNED -- Whitehorse, ANGELENO -- Sam Outlaw, STRANGE TRAILS -- Lord Huron, LET THE GOOD TIMES ROLL -- JD MCPHERSON
Jay Onrait's Best of 2015
10. Sleater-Kinney -- No Cities To Love
This is one of those terrific stories about an underappreciated veteran indie-rock trio who was highly acclaimed and beloved by their audience but took an extended break about 10 years ago just when it seemed they were poised for mainstream stardom. Then one of the band members, Carrie Brownstein, achieved mainstream stardom of another kind. She co-created and stars in "Portlandia" alongside Fred Armisen. Thankfully the "break" wasn't due to major personal conflicts within the band and they all decided they wanted to work together again. This terrific album that came out in the early part of the year is the result. Hey man, sometimes I like to listen to ladies who rock!
9. Waxahatchee -- Ivy Tripp
See above last sentence.
8. Andy Shauf -- The Bearer Of Bad News
There were a few great albums that came out of the Province of Saskatchewan this year, like Library Voices' Lovish and this one by Regina singer-songwriter and Library Voices pal Andy Shauf was on repeat for me throughout the spring. Pure pop songwriting genius, like a young Graham Nash. Nice music to drive to. I know this because I recently drove from Saskatoon to Regina and it felt like I had the whole province to myself with Andy's tunes keeping me company.
7. Dwight Yoakam -- Second Hand Heart
Did you know that Dwight Yoakam doesn't drink or smoke? Does this seem strange to you? Not to say this is a bad thing, but Dwight Yoakam just seems like the type of person who writes these songs with a tumbler of Pappy Van Winkle and a lit cigarette burning in an ashtray on a side table next to his easy chair. This album and Chris Stapleton's Traveller are my country picks of the year. I just love that Dwight, like Sleater-Kinney, can put out an album this strong so deep into his career. This guy is an underappreciated American artist.
6. Ducktails -- St. Catherine
This band is the side project of Real Estate lead guitarist Matt Mondanile and it's his strongest work yet. If there is one thing Matt hates it's when his music is dismissed as super-mellow, west coasty, chill-out music but, now that I live on the west coast I spend a lot of this past summer chilling out to tracks like "Headbanging In The Mirror" which I realize doesn't really sound like a chill-out track. Matt is such a great guitarist and you need to check his stuff out.
5. My Morning Jacket -- The Waterfall
This band is, to me, the best live rock act to currently come out of the USA. This album is, to me, their best effort since their modern classic "Z" which is pronounced "Zee" in the USA but "Zed" in Canada -- sort of like Gavin Rossdale's band "Bush" was "Bush X" in Canada. Sometimes, if I'm feeling sad, I think about the fact that Gavin Rossdale called his band "Bush" and was then forced to call it the even more ridiculous "Bush X" in Canada and it makes me laugh out loud and feel a lot better.
4. Wilco -- Star Wars
There is "normal" Wilco (Summerteeth, Being There, Sky Blue Sky) which is really great and then there is "weird" Wilco which is a bit more out there but also great (Yankee Hotel Foxtrot, A Ghost Is Born). Star Wars definitely falls under the category of "weird" Wilco starting with the fact that it's a Wilco album called Star Wars and it features a cat on the cover.
3. Courtney Barnett -- Sometimes I Sit and Think, And Sometimes I Just Sit
"Put me on a pedestal and I'll only disappoint you. Tell me I'm exceptional, I promise to exploit you. Give me all your money, and I'll make some origami, honey. I think you're a joke, but I don't find you very funny" Haha! That's mean, but great! She was recently nominated for a "Best New Artist" Grammy. She could be the next Jody Watley!
2. Kurt Vile -- B'Lieve I'm Goin Down
I like that he's a dad and has a wife and kids that he cares about. I was thinking that a cool sitcom idea would be "That's Vile" where Kurt Vile juggles being an indie-rock star with the responsibilities of a wife and two kids back home in Philadelphia and hey man where's Dad gonna get his weed? Thursdays on FOX.
1. Martin Courtney -- Many Moons
Here's another Real Estate "side project" but by "side project" I mean it's the solo debut of the band's lead singer and principal songwriter Martin Courtney. I know what you're thinking: "Hey Onrait if you like Real Estate and their band members so much with their lush harmonies and songs about suburban malaise then why don't you just marry them?" Well you know what? If I wasn't already married MAYBE I WOULD (apologies to my wife there) I get it that this guy and his music might be too laid-back for some, but the tunes are good, man.
Honourable Mentions: Chris Stapleton -- Traveller, Speedy Ortiz -- Foil Deer, Beach House -- Depression Cherry, Deerhunter -- Fading Frontier, Tame Impala -- Currents, Built To Spill -- Untethered Moon, Library Voices -- Lovish, Alex Bleeker and the Freaks -- Country Agenda, American Wrestlers -- American Wrestlers, Twerps -- Range Anxiety, Best Coast -- California Nights, Toro Y Moi -- What For?, Lord Huron -- Strange Trails