Jays, Chamberlain reach minor league deal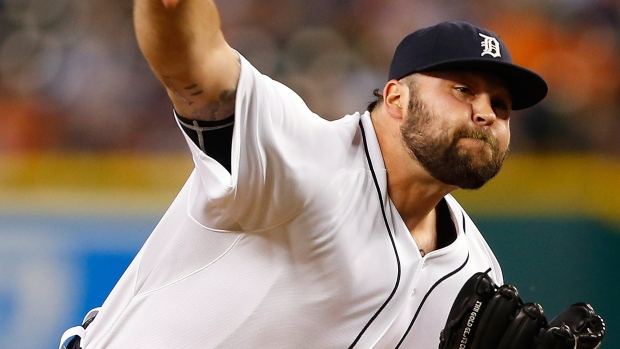 The Toronto Blue Jays have reportedly signed reliever Joba Chamberlain to a minor league contract.
Chamberlain, 29, appeared in 30 games with the Detroit Tigers this season before the team released him on July 10. This season he posted a 4.09 earned-run average with a 1.682 WHIP.
TSN Blue Jays reporter Scott MacArthur has confirmed that Chamberlain will report to the Jays' minor league facility in Dunedin.
A veteran of nine MLB seasons with the Tigers and New York Yankees, Chamberlain has a 25-21 career record with a 3.82 earned-run average and a 1.384 WHIP.
Chamberlain has plenty of post-season experience, having appeared in eight series over five seasons with the Yankees and Tigers. He has a 1-0 record with a 5.06 ERA and a 1.813 WHIP over 21 appearances and earned a World Series ring with the Yankees in 2009.