Jays recall SP Rowley from triple-A Buffalo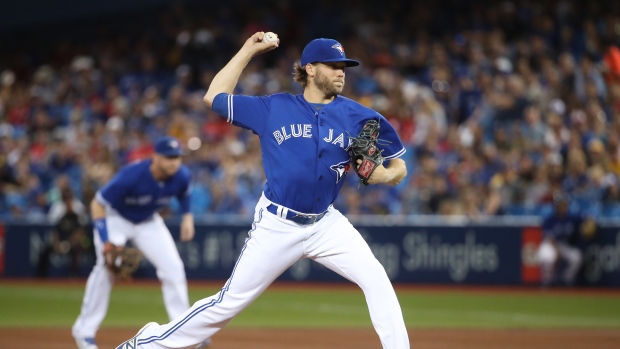 The Toronto Blue Jays have recalled starting pitcher Chris Rowley ahead Sunday's game against the Baltimore Orioles.
Rowley has appeared in two games for the Blue Jays in 2017, posting a 4.61 earned-run-average and a 1-1 record.
The 26-year-old's first start for Toronto was a memorable one as it came after he had completed a five-year active duty obligation to the United States Army.
Rowley's recall comes on the heels of Toronto ace Marcus Stroman incurring an apparent arm injury after being hit in the arm by a line drive.