Jets extend GM Cheveldayoff, coach Maurice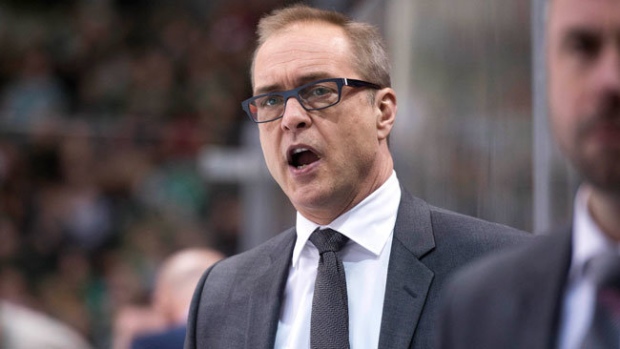 The Winnipeg Jets have extended the contracts of both general manager Kevin Cheveldayoff and head coach Paul Maurice.
The team confirmed Thursday both deals are multi-year agreements, though TSN Hockey Insider Darren Dreger reports Cheveldayoff signed months ago and Maurice signed more recently.
Cheveldayoff has served as general manager of the franchise since 2011, when the Atlanta Thrashers relocated to Winnipeg. His contract, which was extended in 2013, was set to expire after this season. The team is 216-191-51 since he was hired. Cheveldayoff spent two years as the Chicago Blackhawks' assistant general manager before joining the Jets.
Maurice joined the team during the 2013-14 season, taking over when Claude Noel was fired. Maurice owns a 136-112-33 record with the Jets, leading the team to a postseason berth in 2015, when they were swept by the Anaheim Ducks. Maurice's contract was also scheduled to expire after this season.
"From the very first conversation that I had with Kevin a couple of days before I took the job [in 2014], every part of his plan was laid out and that included me being a part of this organization. I'm really pleased to be able to do that going forward," Maurice told the team's website.
"We're excited about how it's unfolded, the direction we're going in, and we're excited about being a part of it."
The 50-year-old has spent 1,365 games behind the bench in the NHL and owns a career record of 596-569-99-101 with the Hartford Whalers, Carolina Hurricanes and Toronto Maple Leafs. He owns a career playoff record of 25-32 in five postseason appearances over his 19-year career. He reached Stanley Cup final with the Hurricanes in 2002, but fell in five games to the Detroit Red Wings.
Winnipeg finished last season with a 40-35-7 record, nine points out of the final wild-card spot.