Jones claims second straight Pinty's skins title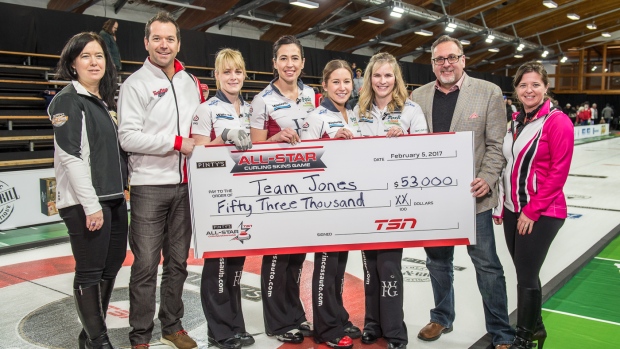 It was a repeat of last year's Pinty All-Star Curling Skins Game as Jennifer Jones once again downed Val Sweeting in Banff, Alberta.
Team Jones - with Kaitlyn Lawes, Jill Officer and Dawn McEwen - claimed $41,000 in Sunday's victory. This brings Jones' career TSN Skins Game earnings to $138,000.
Sweeting and her team - Lori Olson-Johns, Dana Ferguson and Rachelle Brown - earned $35,000 in prize money for the weekend. Sweeting's career TSN Skins Game earnings stand at $77,000.