Just the Stats: O'Reilly and Domi hot, Crosby and Toews cold
Presented by:

TSN Stats guy Kevin Gibson dives into numbers from around the NHL every Wednesday to help you set your fantasy lineup.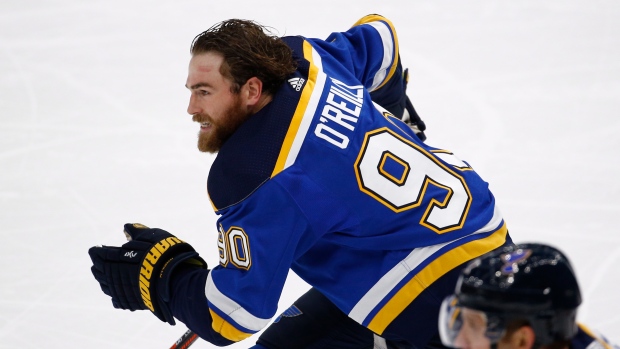 Welcome to Just the Stats with TSN Stats guy Kevin Gibson. Be sure to check back every Wednesday to find out who's hot and who's cold to help you set your fantasy lineup.
Trivia question: Which two players led the NHL in points in November 2017, with 20 each? (Answer below)
Hot
- There's nobody hotter right now then St. Louis Blues centre Ryan O'Reilly. He has an eight-game point streak where he's picked up seven goals and eight assists. The streak began after he went three games in a row without a point. In 13 games this season, O'Reilly has four three-point games, including a hat trick on Tuesday night versus Carolina, which was the first of his career.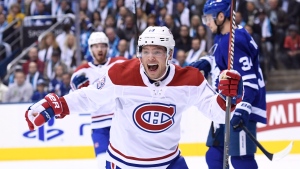 - Montreal Canadiens forward Max Domi has nine goals on the season, equaling his total from each of the past two seasons. Domi's nine goals in 2018-19 have all come in the past 10 games, and he's scored in four straight. He has nine goals and four assists over his last 11 games, picking up a point in 10 of those games. Domi's career high in goals is 18, which came in his rookie season. At this rate, he could have 18 by the end of November.
- Nashville Predators veteran netminder Pekka Rinne was injured against the Flames on Oct. 19 and went on injured reserve. He returned to action on Nov. 1 and has allowed just one goal in two games. Rinne has two shutouts in seven starts this season which is tied for the league lead. Rinne turned 36 this past weekend, but he's a very youthful 36. Predators are 11-3-0 this season, and have yet to lose two straight games. Over their past three games, the Predators have allowed just two goals. Defence wins championships? I guess we'll know in eight months.
Cold
- Pittsburgh Penguins star Sidney Crosby has gone pointless in his last three games, managing just four shots on net over that span. Crosby's longest pointless streak in 2017-18 was three games, and that happened only once. The Penguins as a team are struggling, going 0-3-1 in their last four games while being outscored 18-6 with the power play clicking twice in 15 chances.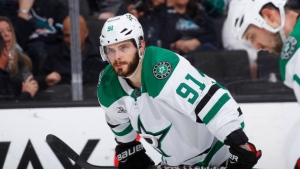 - Dallas Stars centre Tyler Seguin still leads the Stars with 14 points, but what have you done for me lately? He has four points in his last 11 games ­­­­­­­­­– all assists – and he has no goals in his last 12 games. Seguin started the season with 10 points in his first four games, including two four-point games. The Stars' offence has had its challenges this season in general, scoring one goal in each of the past two games and two or fewer goals in seven of their 15 games.
- Chicago Blackhawks captain Jonathan Toews is another player who got out of the gate hot, but has cooled off since. Toews had five goals and five assists in his first six games. In the nine games since, he has three goals and no assists. He's not the only one struggling in Chicago. The Blackhawks were 6-2-2 in their first 10 games, but have gone 0-4-1 since, getting outscored 22-9 in that span. The recent issues, plus missing the playoffs last year going and out in the first round in 2016 and 2017, cost head coach Joel Quenneville his job.
Trivia answer: Colorado's Nathan MacKinnon (five goals, 15 assists) and Edmonton's Connor McDavid (six goals, 14 assists).
Kevin Gibson has been TSN's Stats Guy for more than a decade. He has also written many non-leather-bound books. Follow him on Twitter @TSNResearch.