Keesa K's HOOPQUEENS is making space for women's basketball in Canada
Keesa K speaks with The Shift's Alex Cairns about what makes HOOPQUEENS so special, why it's important to get women involved and what she's looking forward to most with this upcoming season.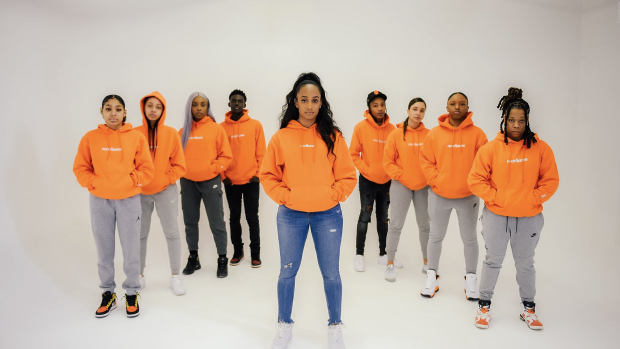 Holding space for true and proper representation takes a lot of dedication and patience that not everyone has time for, but Keesa K, Founder of HOOPQUEENS has figured it out and then some. Aside from being the first paid league for professional women's basketball in Canada, HOOPQUEENS is a network thoughtfully built entirely of women who strive to create a safe space for growth and learning on and off the court, putting an emphasis not just on how to be a better player, but a better version of yourself.
A former CCAA and U Sports player herself, Keesa knows the struggles of being a young female player unsure where she can take her game next. With that understanding, she crafted HOOPQUEENS from the ground up on the basis of wanting to provide an opportunity for girls to continue to play in a professional setting and give them the skills and confidence to pursue any avenue of their dreams and reach their full potential. An essential key to that was finding mentors and women in the world of sports who could not only share their experiences and expertise, but be the representation that is so often missing for young players, especially players of colour.
HOOPQUEENS is far more than a summer league, it's an experience. It's not about the money or exposure, it's about building confidence and planting seeds for a brighter future. Keesa spoke with The Shift's Alex Cairns about what makes HOOPQUEENS so special, why it's important to get women involved and what she's looking forward to most with this upcoming season.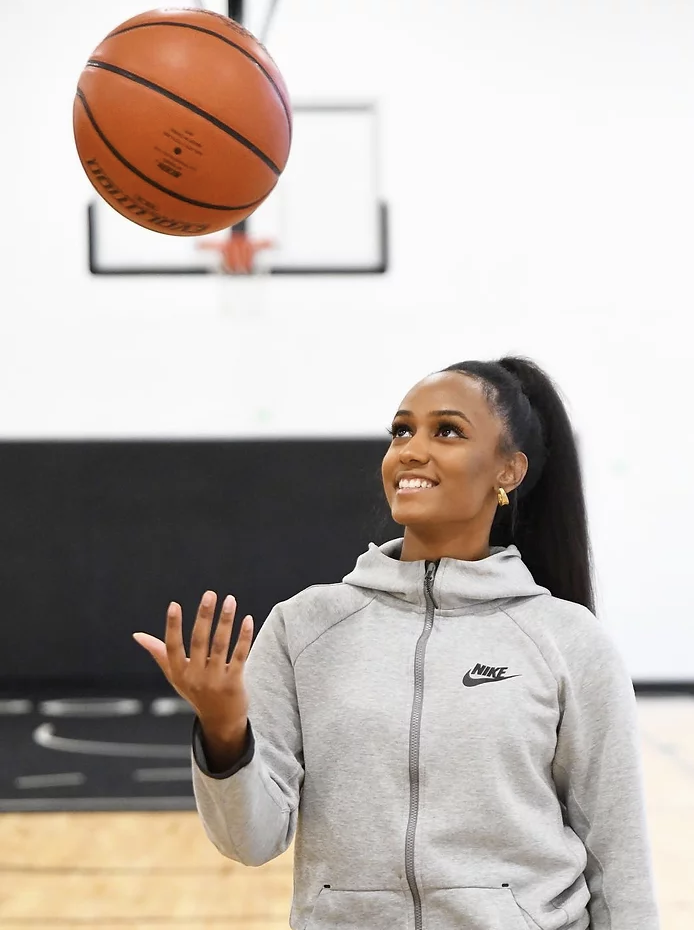 The Shift: Prior to HOOPQUEENS there was a niche that was waiting to be served, an underrepresented group of women just looking for opportunities to train and grow and play. As a former player yourself, what need do you feel like HOOPQUEENS fills?

Keesa K: We provide so many opportunities and a range of opportunities. A lot of the times you graduate from high school and then you go to university and the senior clubs and stuff that you played for, they're just kind of like, she's got university, she's good. No one really cares about the university girls, and girls who are done university, and what's next for them. So, I provide that space for them where they can grow and find sisterhood. We also gave away our first scholarship last year after our inaugural Queens Cup Tournament. Nowadays, private school or prep school costs like $30,000 per year to go for an athlete so we actually gave a scholarship to one of the girls to go to prep school. We do our best to provide safe spaces and support financially, physically, emotionally, and personally. Girls can come and know they have supports and resources. I feel like it's never been done the way we're doing it.
Why do you think it's taken so long for a network like HOOPQUEENS to come long and become established here in Canada?
I think because a lot of times people do it for the money or do it by association, their daughter is in basketball or one of their family members or something like that. No one really kind of gets up and says, "I want to be a coach." It's usually like, okay, I played basketball, now I want to be a coach or I have my daughter's basketball - now I want to be a coach. It's not really just for the love of the game. There's a lot of work that I put in and a lot of times people are just afraid to put in the hard work. You're not getting financially compensated, but I love doing what I'm doing because I love the game and I love providing opportunities for girls. I love to provide that space for the underdog or that person that wants to prove something to themselves. I just think it's never been done before because people don't want to put in the time or the money. People want a quick return but it's not like that with the stuff I do, it's more long-term.
When we talk about growing the women's game, you know, we're usually focused on what's going on on the court, but HOOPQUEENS goes beyond that because you're not only looking to put women in positions on the court, you're looking to get them on the sidelines, in the stands, the front of house, in the gyms. So with that in mind, why is it so important to get women involved and what kind of unique opportunities come from that?
Honestly growing up, I always saw my coaches that were older, there were no young coaches so I just thought when someone asked me, I wasn't ready yet. I still wanted to work and couldn't commit all that time, but when I first started coaching, I loved it and the girls loved me back. It literally felt like I was their big sister that they really needed, that female component to the team. I always stress to the girls, you gotta give back to the game, and I feel like that representation piece is so important. If they see a young Black girl or they see a young woman being a coach or being a mentor, they're gonna want to do it when they become that age. Seeing that representation is really really important.
I want to ask about the "She's Got Next" workshop series. I'm wondering if you could talk a little bit about the foundations of that workshop and just how important it is to make connections and how that directly ties into finding and seeing that proper kind of representation that girls want to see
We actually have BIPOC mentors for those workshops. Each week there's going to be a workshop for the players and the mentors running the workshops will be from different industries. It's really important for me as the Founder to teach the girls and teach the youth that you can be more than a basketball player. I think that every week it's going to be a different component of like, hey, this is how you can build beyond the court and build relationships and learn to network. We want to work on those kinds of skills.
I've always found it really inspiring to see a woman succeed and break that glass ceiling, but I find it truly inspirational when a woman is able to do that and at the same time reach her hand behind and bring other women up with her. With that in mind, how do you think HOOPQUEENS embodies that kind of spirit?
I just really want to help people and with the team that I'm building, I feel like we're all aligned. I never want to think about it as a leveled or tiered organization, it's about community and the communities involved. They make the decisions for us or for me. When they want programming that's when I put it on, it's that simple. For example, last fall, we did a junior Hoop Queens, and it was a success, so now they're asking for it again. So, we'll do it again this summer. The girls know what they need so we just look to the community to get involved.
When it comes to changing and reshaping the narrative of women's sports, where do you think HOOPQUEENS contributes to that conversation?
By changing the narrative in our own way. Creating our own path and doing it our way. It's no so structured, it's just so different in its own way and it's growing into something every year where we're trying to do something that is much different or building on top of what we've done. We're all about creating an experience for everyone because they might forget what you did, but they will always remember how you made them feel. That's really important to me. So making sure with every program that we do or anything that we put on, it's a good experience for all participants. Like for this league, we're making sure that the refs have a good experience, we're making sure that the DJ's have a good experience, the coaches the players obviously and just the fan experience. We're trying to build on top of that and push the needle forward because the people of the community have the voices and have those ideas and know exactly what's needed you know so there's a lot of listening.
What are you most looking forward to with this upcoming season?
Just kind of everyone soaking in this experience. You know the girls, they played either overseas or they played at their universities far away and they're coming back now and playing in front of their families and some of them haven't played in front of their families in years so just having that piece is nice. Also, some of the girls have never played with each other because they played on different teams or they grew up watching older players because it's older and younger girls so that sister hood kind of component I'm definitely looking forward to. Obviously the girls are really excited that they're getting paid and really, it's just having that experience with them and soaking it in.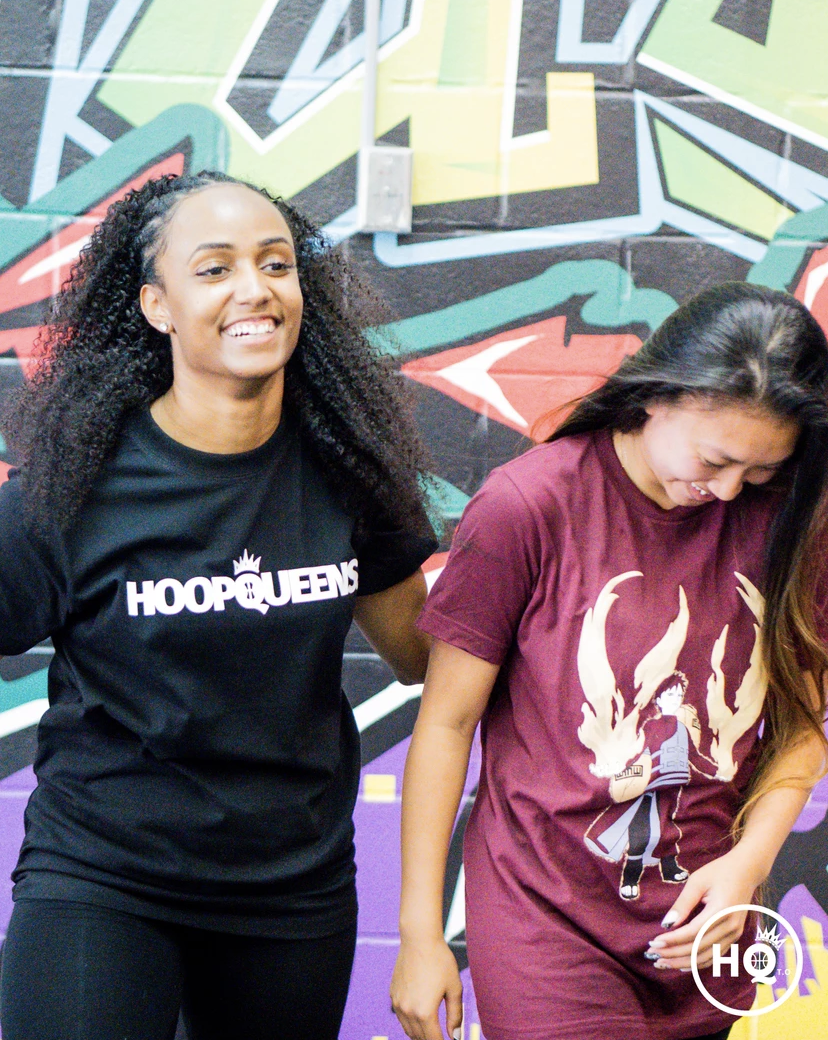 The HOOPQUEENS summer league tips off on Sunday, June 5th, and runs for five weeks every Sunday with an open gym concept taking place at Toronto Metropolitan University.