Giles, Syndergaard among notables to avoid arbitration
MLB players and teams had a noon deadline on Jan. 10, 2020 to exchange arbitration figures, below is a list of some of the notable players who avoided arbitration by agreeing to a contract before the deadline
Canadian Press with TSN files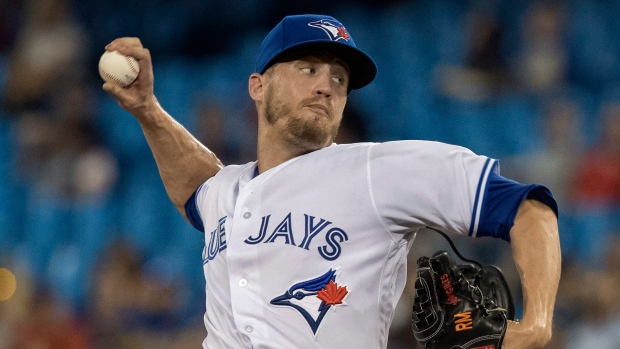 MLB players and teams had a noon deadline on Jan. 10, 2020 to exchange arbitration figures, below is a list of some of the notable players who avoided arbitration by agreeing to a contract before the deadline
---
Ken Giles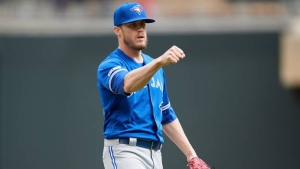 In 53 appearances last season, the 29-year-old Albuquerque, NM native was 2-3 with an earned run average of 1.87 and WHIP of 1.000 over 53.0 innings pitched. Giles had 23 saves.
Giles missed a considerable amount of in 2019 with an elbow ailment.
Acquired from the Houston Astros midway through the 2018 season, Giles heads into his seventh MLB campaign, having also spent time with the Philadelphia Phillies.
The Blue Jays also settled with Matt Shoemaker on Friday, one day after settling with Brandon Drury, leaving all of the team's arbitration-eligible players now accounted for.
---
Aaron Judge,
James Paxton

,

Gary Sanchez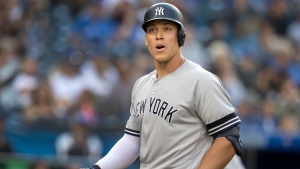 Aaron Judge agreed to an $8.5 million, one-year contract Friday with the New York Yankees, who also reached a $12.5 million deal with left-hander James Paxton and a $5 million agreement with catcher Gary Sánchez.
New York struck deals with all nine players eligible for salary arbitration, agreeing with relievers Tommy Kahnle ($2.65 million), Chad Green ($1,275,000), Luis Cessa ($895,000) and Jonathan Holder ($750,000), left-hander Jordan Montgomery and infielder Gio Urshela ($2,475,000).
Judge, who made $684,300 last season, turns 28 in April and hit .272 with 27 homers and 55 RBIs in 102 games. The 2017 AL Rookie of the Year after hitting 52 home runs, he was sidelined last season between April 20 and June 21 by a strained left oblique muscle. The outfielder's power did not return until late August. He hit .265 in the post-season with one homer, two RBIs and 11 strikeouts in 34 at-bats.
Paxton, a 31-year-old left-hander, went 15-6 with a 3.82 ERA in his first season after the Yankees acquired him from Seattle, going 10-0 in his final 11 regular season starts and 1-0 with a 3.46 ERA in three post-season starts. He made $8,575,000 last year and is eligible for free agency after this year's World Series.
The 27-year-old Sánchez batted .232 with 34 homers and 77 RBIs, his defence improving at times but lapsing at others. He was out with a strained left calf between April 10 and 24 and a strained left groin between July 23 and Aug. 10. Sánchez hit .129 in the playoffs with one homer, three RBIs and 16 strikeouts in 31 at-bats. He made $669,800.
Urshela, a 28-year-old infielder purchased from Toronto for $1 in August 2018, emerged as the Yankees' starting third baseman after Miguel Andújar injured his right shoulder on March 31. Urshela set career bests with a .314 average, 21 homers and 74 RBIs, slumping in September and hitting .242 with a pair of solo homers in the playoffs. Urshela, who made $600,000 last year, is expected to compete with Andújar for the starting job during spring training.
Green and Kahnle were key components of the Yankees' stellar bullpen.
Green, a 28-year-old right-hander, made his second opening day roster but was demoted to Triple-A Scranton on April 25 with a 16.43 ERA. He worked on his mechanics in three minor league appearances and returned to a big league mound on May 12. He finished 4-4 with a 4.17 ERA in 54 appearances, going 0-1 with a 3.72 ERA in 15 games as an opener — the Yankees were 11-4 in those appearances.
Green struggled in the AL Championship Series against Houston, allowing a three-run homer to Carlos Correa in Game 4 and a three-run homer to Yuli Gurriel in the first inning of Game 6 as the Yankees were eliminated. He had a salary of $598,650.
Kahnle, a 30-year-old right-hander, is eligible for arbitration for the third time after earning $1,387,500 and can become a free agent after the 2021 season. He was 3-2 with a 3.67 ERA in a career-high 72 relief appearances.
Holder, a 26-year-old right-hander, was a more junior member of the bullpen and went 5-2 with a 6.31 ERA in 33 relief appearances and one start. Holder, who had a salary of $580,300, did not pitch after Aug. 6 because of right shoulder inflammation.
Cessa, a right-hander who turns 28 in April, was 2-1 with a 4.11 ERA in 43 relief appearances in his first full major league season. He earned $587,975.
Montgomery, a 27-year-old left-hander, is a possibility for the back end of the Yankees rotation after returning on Sept. 23, his first big league appearances since Tommy John surgery on June 7, 2018. Montgomery made $596,600 last year while spending most of the year on the injured list.
---
Noah Syndergaard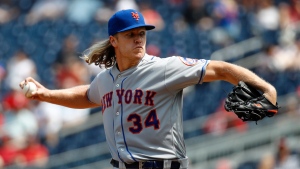 Noah Syndergaard the New York Mets have agreed to a one-year, $9.7 million settlement, according to MLB Network's Jon Heyman.
The 27-year-old has spent parts of five seasons with the Mets, and has been a mainstay in the starting rotation since 2015.
Syndergaard was drafted by the Toronto Blue Jays in the first round of the 2010 MLB draft.
He ended up in New York when he was the centerpiece of the trade that saw Torotno land knuckleballer R.A. Dickey and Josh Thole in 2012.
His rookie season was solid, and followed that up with an all-star campaign in 2016 - his only appearance -
Syndergaard struggled with injuries the following year, only throwing 30.1 innings in 2017.
Through five years the flame-thrower has a 47-30 record, 3.31 ERA and has struck out 775 batters over 716 innings.
He gets a raise from his $6 million salary in 2019.
---
Cody Bellinger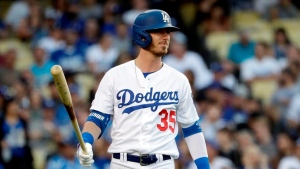 NL MVP Cody Bellinger agreed Friday to an $11.5 million, one-year contract with the Los Angeles Dodgers, the largest salary for a player eligible for arbitration for the first time.
Shortstop Corey Seager agreed to a $7.6 million, one-year deal with the Dodgers, also skipping arbitration.
Bellinger, the 2017 NL Rookie of the Year, hit .305 with 47 homers and 115 RBIs, a bargain at $605,000. With 2 years, 160 days of major league service, Bellinger is eligible for arbitration three more times and can become a free agent after the 2023 season.
Seager, the 2016 NL Rookie of the Year, missed most of the 2018 season following Tommy John surgery. He hit .272 with 19 homers and 87 RBIs this year, tying for the NL lead with 44 doubles. He earned a raise from a $4 million salary last year.
---
Kris Bryant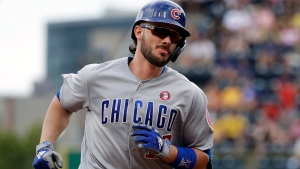 Kris Bryant the Chicago Cubs have agreed to a one-year, $18.6 million deal, according to ESPN's Jeff Passan.
The 2016 NL MVP, Bryant rebounded from an injury-filled season to bat .282 with 31 homers and 77 RBIs.
It remains unclear whether he will remain with the team he led to the 2016 World Series championship, the Cubs' first title since 1908. Chicago's thin minor league system, the prospects Bryant could bring back in a trade, the large contract the three-time All-Star would figure to command as a free agent have all thrown his future into question. He also has a pending grievance he filed in the hope of becoming a free agent one year earlier than scheduled.
The third baseman debuted on April 17, 2015, leaving him one day shy of the service time needed to become a free agent after the 2020 season. Bryant contends he was held in the minors in a deliberate effort to delay his free-agent eligibility and that delay violated baseball's collective bargaining agreement.
The Cubs hope Almora can rebound after his batting average dropped 50 points to .236 and his on-base percentage fell from .323 to .271. The former first-round pick hit just .213 against left-handers even though he is a righty. And his average on balls in play was .255.
The Cubs reached the deals just before Friday's scheduled exchange of proposed arbitration salaries. Eligible players also included star shortstop Javier Báez, All-Star catcher Willson Contreras, slugger Kyle Schwarber and reliever Kyle Ryan.
Chicago missed the playoffs for the first time since 2014 with an 84-78 record. The Cubs hired former catcher David Ross to replace Joe Maddon as manager, hoping "Grandpa Rossy" could give them a spark.
---
Marcus Semien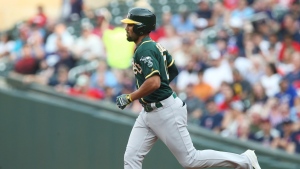 Following a career year, Oakland Athletics shortstop Marcus Semien was rewarded Friday with a $13 million, one-year contract that avoids arbitration and gives him a raise of $7.1 million.
Semien played all 162 games for the first time in 2019 to help the A's win 97 games for a second straight season and the AL's top wild card. He finished third in MVP voting after putting up several personal bests: 33 homers and 92 RBIs while hitting .285.
Semien earned $5.9 million last year.
All seven of Oakland's arbitration-eligible players reached one-year agreements, including starting pitcher Sean Manaea and closer Liam Hendriks. Manaea got $3.75 million and Hendriks $5.3 million.
Manaea started Oakland's wild-card loss to Tampa Bay last year, chosen over right-hander Mike Fiers.
It was the first career playoff start for Manaea at age 27 and it came after he missed nearly a year following shoulder surgery. The left-hander pitched a no-hitter in 2018 before the injury.
Manaea earned $3.15 million last season, coming back from the long rehab to go 4-0 with a 1.21 ERA in five September starts. He pitched a no-hitter against the eventual World Series champion Red Sox on April 21, 2018.
Hendriks became a key piece for A's manager Bob Melvin late in games last season. The right-hander, who earned $2.15 million in 2019, is the former opener who became a reliable closer. He went 4-4 with a 1.80 ERA and 25 saves over a career-high 75 appearances spanning 85 innings. He turns 31 on Feb. 10.
Hendriks even got designated for assignment on June 25, 2018 — he has been through that almost a half-dozen times now — and then started Oakland's 7-2 wild-card loss at Yankee Stadium just more than three months later.
Outfielder and first baseman Mark Canha receives $4.8 million. Canha's versatility and steady bat were a big reason the A's won 97 games for a second straight season. He filled in playing centre field when Ramon Laureano was hurt, and in right replacing an injured Stephen Piscotty.
In a career-best 126 games — the 30-year-old Canha played at least 10 games at each outfield spot as well as first base and designated hitter — Canha posted career highs with 26 home runs and a .273 batting average to go with 58 RBIs. He earned $2.05 million last year.
Right-hander Chris Bassitt got a $2.25 million salary for 2020. He was a bright spot in Oakland's rotation, going 10-5 with a 3.81 ERA over 25 starts and 28 overall outings spanning a career-best 144 innings. He returned for his first full major league season since Tommy John surgery in May 2016. He didn't pitch in the big leagues in 2017, then made seven starts and 11 appearances in 2018. Bassitt made $565,000 in 2019.
Chad Pinder did everything but pitch and catch for the A's while earning $565,000 in 2019 and now receives a boost to $2,025,000. He played all three outfield spots, every position in the infield and DH over 124 games. He hit .240 with 13 homers and 47 RBIs.
Outfielder Robbie Grossman, who receives a raise to $3,725,000 from $2 million last season, played 90 of his 138 games in left field and batted .240 with six homers and 38 RBIs.
---
Francisco Lindor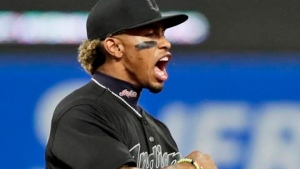 Francisco Lindor and the Cleveland Indians have avoided arbitration by agreeing to a one-year, $17.5 deal, according to Heyman.
The deal is the second highest deal ever for a second time arb eligible player.
Lindor has played five seasons in the MLB and after finishing second in Rookie of the Year voting in 2015, he has been an all-star every season since.
The 26-year-old was a big part of the Cleveland team that went to the World Series in 2016 and very quickly has placed himself among the best shortstops in the game.
In 717 career games, he has 130 home runs, 384 runs batted in and a batting average of .288.
---
Dansby Swanson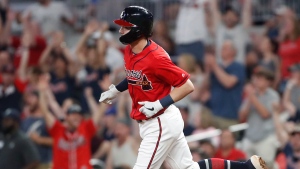 Dansby Swanson and the Atlanta Braves have agreed to a one-year, $3.15 million deal, according to USA TODAY's Bob Nightengale.
The 25-year-old has spent parts of four seasons with the Braves, taking over as the every day shortstop in 2017 and never looking back.
Swanson was selected by the Arizona Diamondbacks first overall in the 2015 MLB draft, but never played a game for them as he was apart of a blockbuster deal that saw Arizona land pitcher Shelby Miller.
In five postseason games the shortstop had a .389 batting average, three doubles and drove in two runs. But it's efforts weren't enough as the Braves fell in five games to the St. Louis Cardinals.
---
Trevor Bauer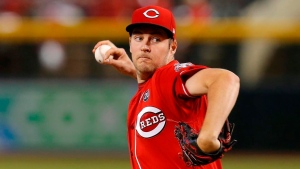 Trevor Bauer and the Cincinnati Reds have reached a one-year, $17.5 million deal, according to Nightengale.
Bauer avoids arbitration this year after going to it with Cleveland in 2019.
The 28-year-old is best known for his time in Cleveland, where he spent parts of seven seasons with the team before being dealt in a three-team deal in 2019 to the Reds.
With Cincinnati, the right-hander went 2-5 with a 6.39 ERA in 10 games.
Bauer was the third overall pick in the 2011 MLB draft and made his debut with Arizona before being traded to Cleveland in a massive nine player deal.
He is set to become a free agent in 2021.
---
Mike
Foltynewicz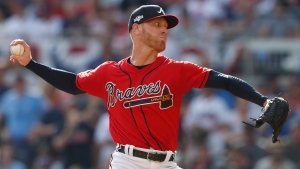 Mike Foltynewicz and the Braves agreed to a one-year, $6.425 million deal, according to Nightengale.
The 28-year-old had a good 2019, going 8-6 with a 4.54 ERA for Atlanta.
After spending four seasons in the MLB, 2018 was a breakout year for Foltynewicz as he was named an all-star and finished eighth in CY Young voting.
The right-hander had a strong finish to the 2019 regular season, picking up a win in four of his September starts, helping Atlanta clinch the NL East.
Foltynewicz's season had a terrible ending however, as he failed to get out of the first inning in Game 5 of the NLDS, recording just one out and giving up seven runs - six of which were earned -
---
David Peralta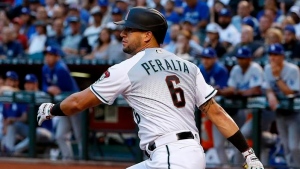 David Peralta and the Diamondbacks have reached agreement on a three-year, $22 million extension, according to Nightengale.
The 32-year-old has been in Arizona for parts of six seasons, spending most of his time in left field.
In six seasons, Peralta has played 670 games, hit 85 home runs and driven in 330 runs.
He earned a Silver Slugger in 2018 when hit a career high 30 HR's, and a Golden Glove in 2019 thanks to his .990 fielding percentage.
---
Robbie Ray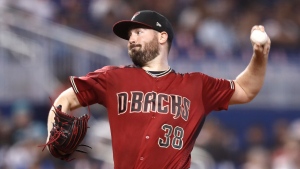 Robbie Ray and the Diamondbacks have reached agreement on a three-year, $22 million extension, according to Nightengale.
After three mediocre seasons to start his career, Ray has found his stride in his last three seasons going 33-15 over that stretch.
His best season came in 2017 when he had a career low 2.89 ERA, 218 strikeouts and was named to the NL all-star team.
The lefty was drafted by the Washington Nationals in 2010 and was traded to Detroit in 2013.
With the Tigers he appeared in nine games before being moved to Arizona as a part of a three-team trade that saw the Tigers land Shane Greene and the New York Yankees get Didi Gregorius.
---
Josh Bell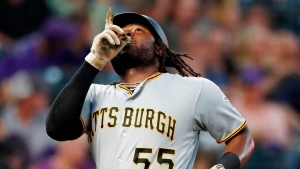 Josh Bell and the Pittsburgh Pirates have agreed to a one-year, $4.8 million deal, according to Nightengale.
Bell had a breakout season in 2019, hitting 37 home runs, with a .277 batting average while driving in 116 runs - all career highs.
The 27-year-old's season was good enough to earn him his first all-star team selection and an appearance at the home run derby.
The 2011 second-round pick made his MLB debut in 2016 and went on to play 45 games that season.
In 2017 he hit 26 home runs and finished third in NL Rookie of the Year voting.
The first baseman has a career Wins Above Replacement of 5.1.
---
Joey Gallo

,

Danny Santana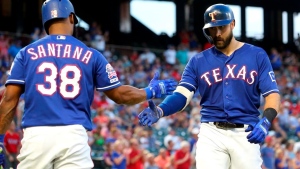 The Texas Rangers have agreed on one-year contracts with All-Star slugger Joey Gallo and likely starting centre fielder Danny Santana, and will avoid a salary arbitration hearing for the 20th year in a row.
Gallo, an All-Star for the first time last year in an injury-shortened season, agreed Friday to a $4.4 million deal. The outfielder has hit 103 homers with 221 RBIs in 363 games the past three seasons.
Santana got a $3.6 million agreement. Right-handed reliever Rafael Montero, the team's only other player eligible for arbitration, agreed on a $785,000 contract.
Gallo made $605,500 last year when he had 22 homers and 49 RBIs in 70 games before surgery in late July to remove part of a bone from his right wrist. He homered for the American League in its 4-3 win in the All-Star Game.
Santana went to spring training with Texas on a minor league contract last year. He started the season at Triple-A Nashville, but then played seven different positions for the Rangers while hitting .283 with 28 homers and 81 RBIs in 130 games. He got an increase from a $750,000 base salary to $3.6 million.
The Rangers will go to spring training this year with Santana as their centre fielder after Delino DeShields was traded to Cleveland in the deal that brought two-time Cy Young winner Corey Kluber home to Texas.
The Rangers haven't had a salary arbitration hearing since 2000, with first baseman/outfielder Lee Stevens.
---
Trea Turner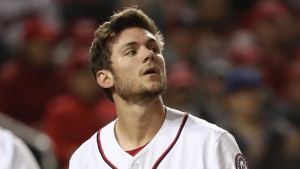 Shortstop Trea Turner and the Washington Nationals agreed to a $7.45 million, one-year contract Friday, as the World Series champions avoided arbitration by settling with all of their eligible players.
Turner joined lefty reliever Roenis Elías, who got a $1,975,000 deal, and right-handed starter Joe Ross in agreeing to 2020 contracts on the day of the deadline for teams and players to exchange arbitration figures.
Outfielder Michael A. Taylor and Washington settled Thursday on a $3,325,000 salary for next season.
The 26-year-old Turner was a key part of Washington's success last season, despite being hampered by a broken right index finger.
Often batting leadoff, Turner hit .298 with 19 homers, 57 RBIs, 96 runs, 37 doubles and 35 steals in 122 games. He's heading into his sixth major league season, all with Washington; he was a first-round draft pick of the San Diego Padres, then acquired by the Nationals in a trade.
A year ago, Turner and the Nationals avoided arbitration by agreeing to a $3,725,000 contract for 2019.
Elías, a 31-year-old Cuban, was acquired by Washington from the Seattle Mariners in a midseason attempt to improve the NL's worst bullpen, but things didn't quite work out. He injured his hamstring while running to first base on an at-bat during his debut with the Nationals. That landed him on the injured list; the reliever only ended up making three other appearances with Washington after returning before he hurt his leg again and returned to the IL, ending his season in early September.
He was 0-0 with a 9.00 ERA in three innings for the Nationals, 4-2 with a 3.96 ERA and 14 saves for Seattle in 2019. Elías made $910,000 last season.
Ross, 26, bounced around in 2019, spending time in the bullpen and the rotation, in the minors and the majors. He went 4-4 with a 5.48 ERA in 27 appearances, including nine starts, for the Nationals.
The biggest game of the year for Ross came in October: He was an emergency fill-in as Washington's starting pitcher in Game 5 of the World Series, when Max Scherzer came down with a neck issue and was scratched.
In five years in the majors, all with Washington, Ross is 21-19 with a 4.29 ERA. He has made 57 starts and 21 relief appearances. Ross avoided arbitration a year ago by agreeing to a $1 million, one-year contract for 2019.
The two other Nationals players who agreed to contracts without going to arbitration were shortstop Wilmer Difo and Taylor.