Kings GM Lombardi says he was 'played'
A day after reaching a settlement in a dispute over the termination of Mike Richards' contract, Los Angeles Kings general manager Dean Lombardi spoke emotionally of Richards' 'destructive spiral.'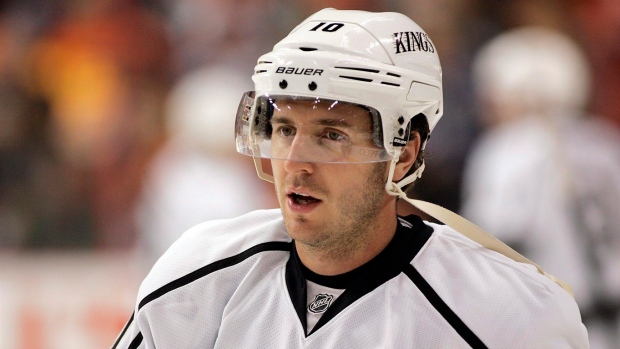 A day after reaching a settlement in a dispute over the termination of Mike Richards' contract, Los Angeles Kings general manager Dean Lombardi spoke emotionally of Richards' 'destructive spiral.'
In a written summation he provided to the Los Angeles Times on Friday, Lombardi called what happened to Richards "a tragedy."
"Without a doubt, the realization of what happened to Mike Richards is the most traumatic episode of my career," Lombardi said. "At times, I think that I will never recover from it. It is difficult to trust anyone right now and you begin to question whether you can trust your own judgment. The only thing I can think of that would be worse would be suspecting your wife of cheating on you for five years and then finding out in fact it was true.
"Anyone close enough to me knows how much I loved Mike Richards. I believed that when I had acquired him, I had found my own Derek Jeter. But the fact is that he was never close to the player that he was after his best seasons in 2008-09 and 2009-10 in Philadelphia. His production dropped 50 per cent and the certain 'it' factor he had was vaporizing in front of me daily. This is a player that in 2010 was instrumental in Canada's gold medal run and by 2014, while still in his prime, was not even in the conversation for making the team."
Friday's settlement finally ends Richards' tumultuous four seasons with the Kings, who acquired him from Philadelphia in 2011. Richards lost his job entirely in Los Angeles last season, getting sent to the AHL after his massive contract cleared NHL waivers. He returned late in the season, but did little while the defending Stanley Cup champion Kings missed the playoffs.
Richards was charged with possession of a controlled substance in Manitoba after he was stopped by Canadian border authorities four months ago. The Kings terminated his contract on June 29 for a "material breach of the requirements," and the NHLPA later filed a grievance on his behalf.
The Kings got Richards' debilitating contract off their salary cap, but they still will have an annual cap recapture penalty of $1.32 million for likely the next five years, along with a smaller additional cap hit for the length of the settlement.
"I tried everything with Mike - meeting with him constantly, sending him to concussion specialists, traveling in the off-season to visit with him at his summer home - and everything failed," Lombardi wrote. "I heard the rumours that Mike might have some off-ice issues, but I refused to believe that they were true despite some obvious signs.
"The reality is that I was 'played.' My only regret, though, is that I wish Mike had been able to come to me with his problem - and that was the last message I left for him on his cellphone when I learned of the incident and all the history leading up to the incident."