Kings sign F Purcell
The Los Angeles Kings have agreed to terms with unrestricted free agent forward Teddy Purcell on a one-year contract.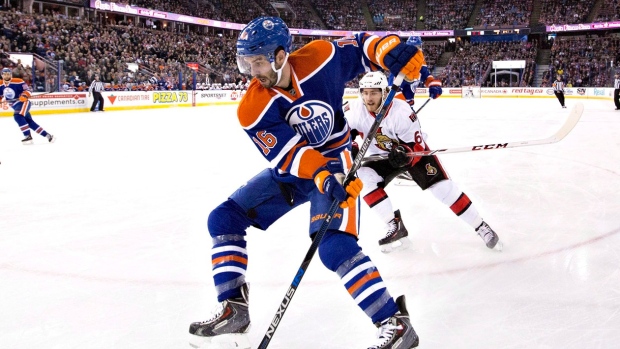 EL SEGUNDO, Calif. — The Los Angeles Kings have signed forward Teddy Purcell to a one-year, $1.6 million contract.
The Kings announced the signing Wednesday, nearly a week after the free agent agreed to terms.
Los Angeles hopes the 30-year-old Purcell will help to offset the loss of free agent Milan Lucic, who signed a seven-year, $42 million deal with Edmonton. Purcell has six straight 30-point seasons, including a career-high 65 points in 2011-12 with Tampa Bay.
Purcell began his NHL career by playing parts of three seasons with the Kings. He was traded to the Lightning in early 2010.
He joined Edmonton in a trade in 2014. The Oilers traded him to Florida in late February, and he finished the season with 14 goals and 29 assists.