Kulikov to undergo surgery; out 8 weeks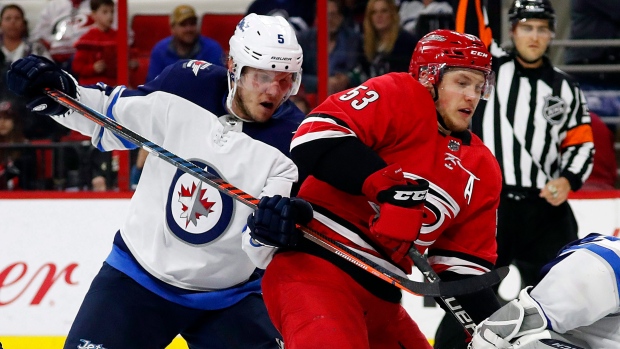 The Winnipeg Jets will be without the services of Dmitry Kulikov for eight weeks as the defenceman is set for back surgery, head coach Paul Maurice announced on Saturday.
TSN's Sara Orlesky reports that the injury is a recurrence of one incurred while the 27-year-old defenceman was a member of the Buffalo Sabres last season, a year in which he was limited to just 47 games.
But this was not an ongoing concern for Kulikov. He incurred the injury during a March 8 game with the New Jersey Devils. He had missed the last two contests.
A native of Lipetsk, Russia, Kulikov has appeared in 62 games for the Jets this season, scoring three goals and adding eight assists.
The 14th overall selection in the 2009 NHL Entry Draft by the Florida Panthers, Kulikov has appeared in 569 games over nine seasons with the Panthers, Sabres and Jets.