Dubas on Babcock: "We're all in on Mike and Mike is all in on us"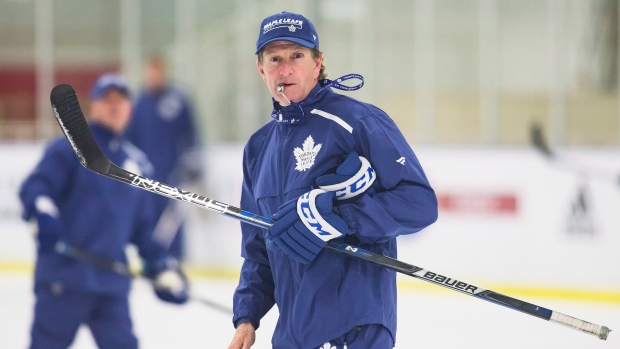 Mike Babcock will return as head coach of the Toronto Maple Leafs next season, general manager Kyle Dubas told TSN Hockey Insider Bob McKenzie on Monday.
Dubas said he's had great meetings with Babcock since the disappointing end to their season last month and are fully committed to each other.
"We're all in on Mike and Mike is all in on us. We've had productive management meetings as an organization and Mike and I have had some really good meetings as well since the season ended. It's our very strong belief Mike is the one to lead us, that's the reality of it." Dubas said.
For a second consecutive season, the Maple Leafs were eliminated by the Boston Bruins in a Game 7 at TD Garden. It was also the third straight first-round exit for Toronto.
Dubas added that he thinks his team can do better going forward.
"There are things we need to improve upon. There are things we need to do to adapt and evolve and continue to get better. As an organization, we believe we can do that together," explained the GM.
Dubas didn't confirm at the year-end press conference that Babcock would return in 2019-20. Furthermore, with Ken Holland headed to the Edmonton Oilers as their next general manager, there was speculation the former Detroit Red Wings GM might try to bring Babcock to Edmonton.
Toronto finished third in the Atlantic Division with a 46-28-8 record in 2018-19.
The Maple Leafs signed Babcock to an eight-year, $50 million deal prior to the 2015-16 season.