Latest NHLPA dispute described as a 'witch hunt'
A union with a history of internecine fighting is once again in upheaval, Rick Westhead writes.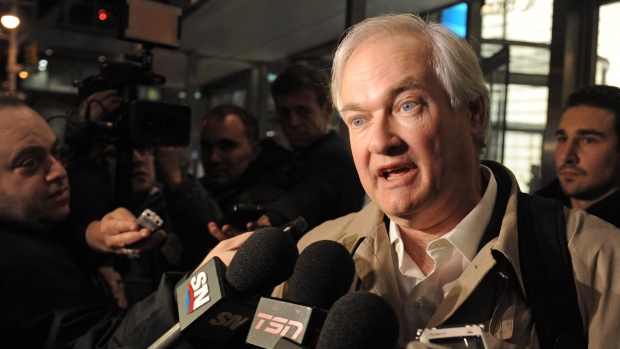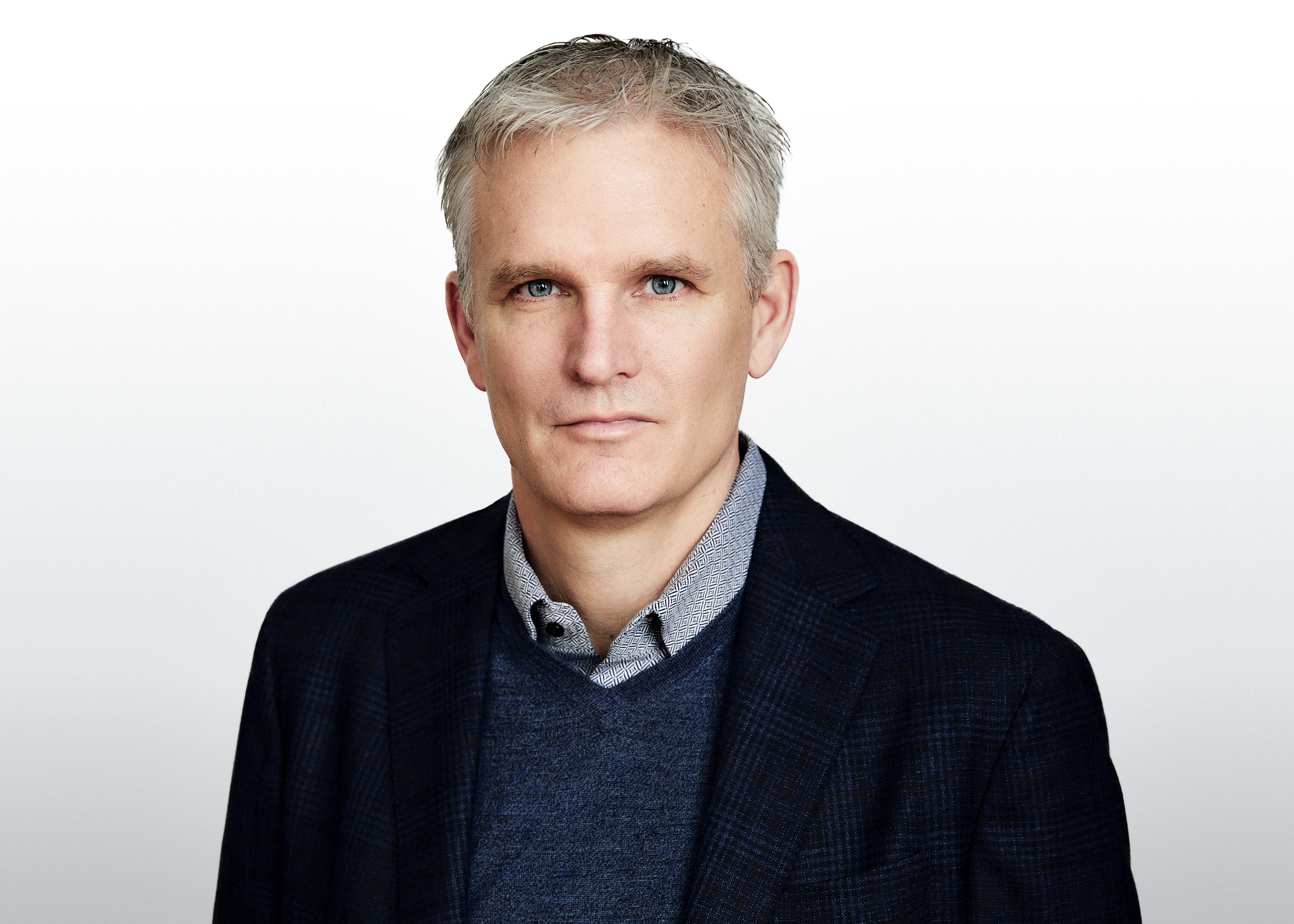 After months of rumblings that a group of player agents are upset with the NHL Players' Association's leadership, the dispute described by a union source as a "witch hunt" spilled into the open on Tuesday during the union's annual meeting.
In front of the 30 players in attendance in downtown Toronto, NHLPA special assistant to the executive director Mathieu Schneider and union lawyer Bruce Meyer condemned player agents Anton Thun, Ritch Winter and Kurt Overhardt, according to sources with knowledge of the meeting.
Thun, Winter and Overhardt were accused of misleading clients when they said the NHLPA has stonewalled requests for information about union finances.
"It's shameful that the NHLPA is spending more time targeting its members and agents than it is servicing its members," Thun said in an interview Tuesday.
Thun compared the current dispute to one a decade ago involving former NHLPA executive director Ted Saskin, who was fired by the union in 2007 for directing his staff to hack player email accounts.
"This is no different from what Saskin did," Thun said. "He got so paranoid that he read people's emails. Now these guys are spending all of their day discrediting players and their representatives who are acting on their behalf."
NHLPA spokesman Jonathan Weatherdon wouldn't confirm Schneider and Meyer talked about the agents or what – if anything – was said about Thun, Overhardt, Winter and their clients.
"We discuss all relevant information with players," Weatherdon wrote in an emailed statement to TSN. "All information pertaining to the NHLPA's business is available to the players, and we welcome and encourage them to ask any questions they may have with respect to their association."
This much is clear: The NHLPA, a union with a history of internecine fighting, is once again in upheaval, according to interviews with two veteran NHL players, six player agents, three NHLPA sources and internal NHLPA emails reviewed by TSN.
Player agent Allan Walsh said the move by the three agents is an attempt to undermine the NHLPA.
"In speaking with NHL players on a daily basis, I have not heard one player express a lack of support for [executive director] Don Fehr and the NHLPA leadership," Walsh wrote in an email to TSN. "Do players like paying 15.5 per cent escrow? Of course not. But the vast majority of players understand Don Fehr is not responsible for escrow. That goes back to the 2004-05 full-season lockout before Don came to the NHLPA.
"Most of the noise right now is agent-driven, coming from three agents with a false sense of self-importance attempting to undermine NHLPA leadership. My experience has always been that players with any questions can contact the NHLPA directly and get whatever answers they are seeking. I see no transparency issues with the NHLPA. The few agents involved are creating discord at a time when the NHLPA's focus should be on preparing players for the next round of CBA negotiations."
For the past several months, Thun, Overhardt and Winter have discussed with their clients the prospect of having former NHL defenceman Chris Chelios appointed as NHLPA ombudsman, a proposal that union sources view as a direct challenge to Fehr's leadership.
"NHL players want and expect a strong and transparent association," Overhardt wrote in an emailed statement to TSN. "By appointing a former player as the ombudsman, in accordance with the NHLPA constitution, players will have their own advocate within the association to assist in strengthening it."
Overhardt wrote that Chelios' "advocacy on behalf of his fellow players is unparalleled."
Thun said players have also asked the NHLPA for more information about its past strategy regarding negotiations with the league over escrow and its plans for future Collective Bargaining Agreement talks, as well as details about why the NHLPA did not secure assurances in writing during the last CBA negotiations about player participation in the Olympics.
"The true focus of the players' current initiative is ensuring competent, transparent and successful advocacy for the players not only in CBA negotiations but on a day-to-day basis," Thun wrote in an email to TSN.
"Low HRR growth, high escrow, a failure to successfully negotiate Olympic participation in 2018, losses in HRR arbitrations and the failure to achieve revenue and player share targets from the World Cup of Hockey have opened the eyes of many NHL players. They are asking questions and struggling for answers why."
The latest division within the NHLPA has been percolating since at least early March when players with the Anaheim Ducks asked former union consultant Richard Rodier to speak to the team when they travelled to Buffalo for a March 17 game against the Sabres.
During that meeting, Rodier alleged the union had not done everything it could to pursue claims against NHL teams suspected of underreporting their hockey-related revenue (HRR).
While the NHLPA's Schneider subsequently travelled to Minnesota to meet with Ducks players and address Rodier's allegations – explaining the NHLPA routinely files more than 100 claims per season related to NHL team revenue reports – a union source confirmed that more players throughout the league have since begun discussing union issues.
On March 17, Overhardt wrote a letter marked "confidential" to Fehr asking for information about HRR claims and for details about union staff compensation on behalf of his clients Ryan Kesler and Brandon Dubinsky.
A union source provided a copy of the letter for TSN to review.
On April 2, Fehr responded to the Overhardt letter, writing that the HRR information was available for players to review, but because of a confidentiality agreement between the NHLPA and NHL, it would not be provided in written or electronic form.
Of the request for information on NHLPA staff compensation, Fehr wrote, "We hope to finish compiling and will be in touch shortly."
On April 27, Fehr emailed Kesler and Dubinsky directly, according to a copy of an email reviewed by TSN.
Fehr wrote that the NHLPA would organize and pay for hotels and transportation for the two players to Toronto to review the information they requested.
"Otherwise, we will come to you," Fehr wrote.
A union source said that neither Kesler nor Dubinsky responded to Fehr's email. Another person familiar with the correspondence said that Fehr wrote that Schneider would follow up with the two players but never did.
**********
On the afternoon of May 1, as eight NHL teams battled in the second round of the playoffs, Thun, Winter and Overhardt met at Chelios' bar in suburban Detroit.
While Chelios scraped clean his restaurant's barbecues and grills, Thun, Winter and Overhardt waited as more than 20 of their clients calling in from Sweden, Slovakia, Russia, and across North America connected to a conference call and began peppering the agents with questions and concerns about the NHLPA.
Overhardt and Winter said that the players' questions covered recent history and the future:
- Why is escrow so high and why did the NHLPA agree to it?
- Why have players still not been paid for playing in the World Cup of Hockey, held nine months earlier in Toronto?
- Why did the union wait until the World Cup was underway to begin deciding how much money would go to players who participated in the event, as opposed to those players who didn't?
- Why didn't the NHLPA secure a guarantee during the last collective bargaining agreement that players would participate in the 2018 Winter Olympics in South Korea?
- Why was it so hard for players to get information from the NHLPA, details such as the salary of the union's full-time employees and contractors, as well as information about claims pursued by the union against NHL teams suspected of underreporting their revenue?
According to one player on the May 1 conference call, players discussed both Fehr's hiring of his brother Steve Fehr as an NHLPA contractor and the union's hiring of Sandra Monteiro, an unknown in the hockey world who was formerly president of the Portuguese Baseball and Softball Association and who now helps to oversee the NHLPA's marketing and business ventures.
"I'd like to know why she was hired, what are her qualifications, how much she makes, and what she has done for the union," one veteran NHL player told TSN.
That might be easy to learn if the NHLPA was headquartered in the U.S., like other major sports unions. American-based unions are required to file annual information forms with the U.S. governments that disclose the amount of money generated by the union and the salaries of their top-paid employees. Because the NHLPA is based in Toronto, it does not have to be so transparent.
"Why the secrecy?" the veteran NHL player said. "This is information that should all be posted on our website for any player with a password to see whenever he wants."
Thun also told players on the call that both the NHL and NHLPA were misleading players when they make the case players receive 50 per cent of HRR each season.
Since money related to player buyouts, playoff bonuses and payments related to workers' compensation, medical benefits and player pensions all come out of the players' 50 per cent share, the effective players' share is closer to 43 per cent of HRR, Thun said.
A union source confirmed Thun's math.
"All salary-cap leagues are really in the same boat," the source said.
As the hour-long conference call was winding down, some players on the call said they supported canvassing the union's 700 members and advocating for Chelios to be hired as an ombudsman for the union.
Chelios did not participate during the May 1 call because he had not yet resigned from his position as an assistant coach with the Detroit Red Wings. Winter said it was not a conflict of interest for Chelios, an NHL team employee, to have the gathering at his restaurant.
"I'd leave that argument [about a perceived conflict] for others to make," Winter said. "We drew the line at him not being on the call. We made the decision collectively that until he resigned from the Red Wings, he shouldn't be on a call with any players. If we thought we were doing something wrong, we wouldn't have done it."
Chelios parted ways with the Red Wings on June 10. Since then, he has discussed union issues with dozens of NHL players including Jonathan Toews, Patrick Kane and John Tavares, according to a person familiar with the matter.
Winter said he and Chelios have gone as far as meeting and seeking bargaining advice from executives with Unifor, Canada's largest private-sector union.
"What permission did they have to go discuss internal union business with another union?" said one NHLPA source.
Chelios declined to comment.
According to a four-page, undated draft document titled "Executive Board Resolution" that was sent to several other player agents and players by Winter, later obtained by the NHLPA, and reviewed by TSN, Chelios, as ombudsman, would have the power to investigate any complaint or issue raised by players.
It's unclear when the document was created and distributed. Overhardt said there have been many revisions.
Players working with Winter, Thun and Overhardt would also like to create an NHLPA subcommittee that would meet with Silicon Valley and Hollywood executives to try to find ways to grow hockey, the undated four-page document says.
Winter said player agents and players plan to reconvene during NHL team training camps next fall and, after new team player reps are named, attempt to have the league's 700-odd players vote on the appointment of Chelios and proposed subcommittee.
"The many players I have spoken to about Chris are very excited about his willingness to fill the vacant ombudsman position," Winter wrote in an email to TSN. "The players and their advisors are going to be excited when they learn of the plans Chris is working on and the globally respected business and labour leaders he will engage to support the players' plan to strengthen the NHLPA."
The NHLPA has had two ombudsmen before.
In 2007, following the Saskin scandal, Eric Lindros was appointed ombudsman. He resigned his position two years later, citing fundamental differences with Saskin's successor Paul Kelly. In his resignation letter, Lindros raised the question of whether employees who complained about the union suffered retaliation, The Sports Business Journal reported.
Former Canadian Auto Workers Union president Buzz Hargrove replaced Lindros in the position on an interim basis, but resigned in November of 2009. A year later, shortly after Fehr joined the NHLPA, the union changed its constitution, making the ombudsman position one that was not required to be filled.