Leafs add experience with Moore, Hainsey
A year ago, the Toronto Maple Leafs were relatively quiet on the first day of NHL free agency, aside from the signing of winger Matt Martin. This year they got to work early, inking free agents Ron Hainsey and Dominic Moore.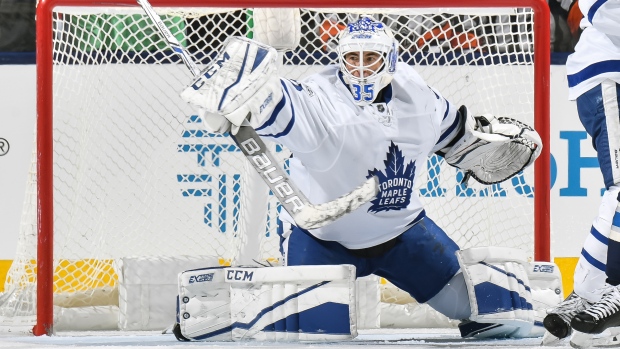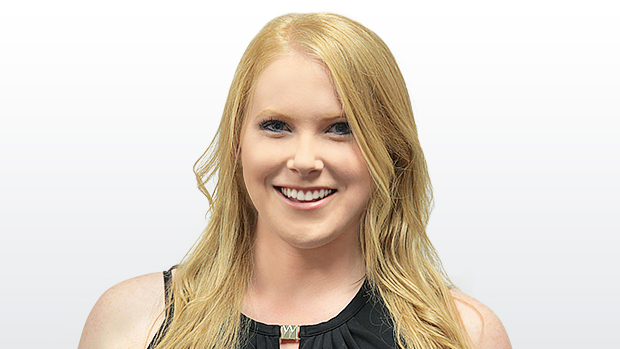 A year ago, the Toronto Maple Leafs were relatively quiet on the first day of NHL free agency, aside from the signing of winger Matt Martin. This year they got to work early, inking free agents Ron Hainsey and Dominic Moore.
With the loss of unrestricted free agent Matt Hunwick to the Pittsburgh Penguins and Roman Polak also a free agent, the Leafs had a hole to fill on their blueline and did so with a two-year deal to Hainsey worth $3 million a season.
A puck-moving defenceman who can eat up big minutes and play on the left or right side, Hainsey isn't a top-four addition but proved last season he still has plenty to offer in the right role.
With Brian Boyle also leaving via free agency for the New Jersey Devils, the Leafs filled his fourth-line centre vacancy with Moore, who signed a one-year, $1-million deal.
The 36-year-old played for Toronto for parts of two seasons from 2007-09 after he claimed off waivers from Minnesota, a time Moore said he still has fond memories of. He put up a career-high 41 points in 63 games of the 2008-09 campaign before being traded to Buffalo.
Both cited the Leafs high-end skill and speed as factors that made Toronto their clear-cut choice as a landing spot.
"They watched the team play last year and the conversations I have had with them, they were excited," said general manager Lou Lamoriello on Saturday. "Like all of us watching the type of players we have and the pace Mike [Babcock] uses, veterans like that. It's only going to get them energized and push them a little bit harder."
For the Leafs, improvement must really be coming from within, and finding the right veterans to complement their youth was key to their dealings on the first day of free agency.
The 36-year-old Hainsey was traded from the Carolina Hurricanes to Pittsburgh at the trade deadline, where he helped bolster a Penguins' blueline decimated by injury. After 12 years in the NHL (and 907 regular-season games), Pittsburgh's run to the Stanley Cup last season was the first playoff experience of Hainsey's career. He skated in 72 regular-season games, posting four goals and 13 assists, and then appeared in 25 playoff games, with two goals and six assists.
Hainsey told reporters on a conference call Saturday that he whittled his list of potential teams down to four on Wednesday, but after speaking to Lamoriello and Babcock about their vision, his decision became clear.
"The system is a great fit for me," Hainsey said. "I think when Bill Peters got to Carolina and put the system in, which is basically what Mike [Babcock] does, it really suited my game and it's a system I'm really confident playing. That, coupled with everything going on [in Toronto], especially the forwards who can create so much offence. As a defenceman, if you didn't want to be a part of this group you'd be nuts."
It's no secret how much Babcock and Lamoriello appreciate the role that veterans like Hainsey play in the dressing room among the Leafs' relatively young stable of core players (indeed, Lamoriello reiterated the importance of quality character guys again Saturday). With more potential changes coming to Toronto's backend, which could include the addition of 20-year-old Travis Dermott and North American newcomers Calle Rosen and Andreas Borgman, Hainsey will be relied upon as a mentor as well as a contributor on the ice.
Hunwick was a key player on Toronto's penalty kill last season (he averaged 2:39 shorthanded per game, third most among blueliners) and Hainsey should be able to step into a similar penalty-killing role for the Leafs.
"Really I'll be myself and hopefully set an example for these guys," Hainsey said. "They're on their way. They got their first taste of it in the first round of the playoffs this year, had a hell of a series against Washington, and we're all going to be on board here to push further than that."
Moore played last season with the Boston Bruins, where he dressed in all 82 games and tallied 11 goals and 14 assists. Last season Moore was second in faceoffs wins (54.6 per cent) on the Bruins behind only Selke Trophy winner Patrice Bergeron, giving Toronto a reliable presence in the dot. Like Hainsey, Moore is a good penalty killer, which was a major role Boyle took on upon coming to Toronto in February, especially in taking defensive faceoffs.
"It's a great fit, [in] the role that I know well that's been comfortable and I've done it well now for a number of years," Moore told reporters Saturday. "The way these guys play, the speed of the game that Toronto plays with, I think that impressed everyone this season. Looking at this team and getting to be a part of it, and play a role on it, is obviously something that I was extremely excited about."
Moore, who represents himself without the help of an agent, said there were several factors involved in choosing to return to the Leafs, the same team he grew up cheering for. But like most players in their mid-30s, the opportunity to win was a driving force behind his decision.
"At this point in my career that's one of the biggest factors," Moore said of the Leafs' ability to compete. "I believe very strongly this team is poised to do some great things. The mix of players we have is tremendous, the coaching staff is building the way the team plays with the team speed and hopefully I can add just a little bit of what I do."
With 847 regular season and 99 playoff games to his credit, Moore adds more experience and veteran leadership to balance the youth in the Leafs lineup. It's also good business for Toronto, who signed Moore for less than half what Boyle got from the Devils ($2.55 million per season) for similar production totals and potential upside.
With prospect Frederik Gauthier presumed to be the fourth-line centre of the future (he's recovering from a lower-body injury and is expected back in game action by November or December), a one-year deal with Moore offers the Leafs a great option to help them win now without being tied down long term.
As for more moves to come, Lamoriello wasn't dropping any hints. He didn't offer any insight into whether the Leafs are still aggressively pursuing free agent Patrick Marleau or where they're at in negotiations with restricted free agents Connor Brown and Zach Hyman. The goal of the day was to get better, and he felt that, at least, was accomplished.
"Right now we're just listening to see what transpires with the players that are out there and also to see if other teams are making movement," Lamoriello said. "We feel very good about what we've done, we wanted to put a veteran defenceman into the lineup replacing Matt Hunwick and a fourth line centre we felt could accept that role, understands what it is and has done it very well over the years."
--
Leafs brings back McElhinney, Sparks, Greening
Earlier Saturday morning, the Leafs announced that pending free agent Curtis McElhinney will return after arriving off waivers from Columbus in January. The 34-year-old inked a two-year contract worth $850,000 a season to resume his backup role behind Frederik Andersen. McElhinney appeared in 14 games for the Leafs in 2016-17, posting a 2.85 goals-against average and .914 save percentage.
Toronto started last season with Jhonas Enroth as Andersen's backup, but he struggled and his run with the team ended after four starts. McElhinney embraced his position as Andersen's support system, starting primarily on the second night of back-to-backs but also stepping in when Andersen was injured twice towards the end of the season while the Leafs were in a heated playoff race.
The highlight of his first campaign in Toronto came in the team's second-to-last game of the regular season. With a chance to clinch a playoff berth with a win over the Pittsburgh Penguins, McElhinney made a stick save on Sidney Crosby late in the third period that preserved Toronto's lead to punch their ticket to the postseason.
Goaltender Garret Sparks, a restricted free agent, also signed a new two-year deal with the Leafs Saturday with an average annual value of $675,000. The first year of the contract is a two-way deal (with an NHL contract worth $625,000) while the second is a one-way (worth $700,000), which will be the first one-way deal of Sparks' professional career.
The 24-year-old is coming off a great – but injury-plagued – season with the Toronto Marlies where he was their best player when able to stay in the lineup. Sparks appeared in 31 games for the Marlies, with a 2.16 goals-against average and .922 save percentage. Before suffering an injury, Sparks started in two playoffs games, with a 2.46 goals-against average and .900 save percentage.
Forward Colin Greening was brought back on a one-year, $700,000 deal. He spent all of last season with the Toronto Marlies and transitioned from the wing to centre when the organization's depth down the middle was tested. Greening posted 10 goals and 14 assists in 69 games and projects to return to the Marlies again, potentially as captain, again next year.
Toronto also signed American Hockey League forward Chris Mueller and defenceman Vincent LoVerde to contracts worth $650,000 and $725,000 respectively.