Leafs add Polak on PTO; Lupul back to LTIR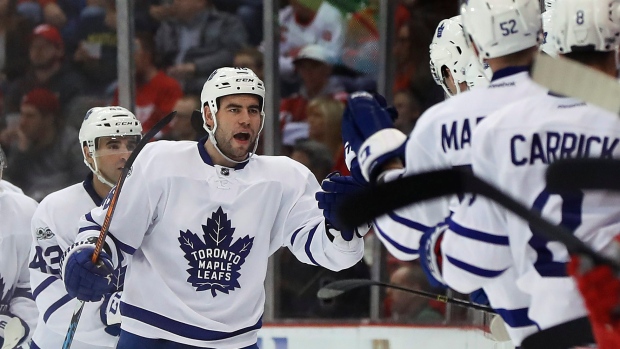 Roman Polak is back with the Toronto Maple Leafs.
Polak, who has played 186 games with the Maple Leafs over the past three seasons, will join the team for training camp after agreeing to a professional tryout contract.
The 31-year-old spent his off-season recovering from season-ending leg surgery in playoffs.
Polak was injured in a leg-on-leg collision with Washington Capitals defenceman Brooks Orpik in Game 2 of the Maple Leafs' first-round series against the Capitals. He remained down for several minutes after the hit and required help getting off of the ice, avoiding pressure on his right leg. He underwent surgery three days later, though his exact injury was not revealed.
Polak scored four goals and seven assists in 75 games during the 2016-17 regular season. He logged an average of 17:55 of ice time per game while forming the team's third pairing with Matt Hunwick. Hunwick signed with the Pittsburgh Penguins on July 1.
Polak, a veteran of 634 NHL games, was reported in August to be setback free in his recovery process. He is the only player attending camp with the Leafs on a professional tryout.
Lupul fails physical
In other news on the first day of training camp, general manager Lou Lamoriello announced forwards Joffrey Lupul and Nathan Horton both failed their physicals and will not play this season.
Both players will be shelved on long-term injured reserve, freeing a total of $10.55 million cap space.
Lupul, 33, is entering the final season of his contract at a cap hit of $5.25 million. He last played in Feb. 2016.
Horton, acquired from the Columbus Blue Jackets in Feb. 2015, last played in April 2014 due to a back injury. The 32-year-old is signed for three more seasons at a cap hit of $5.3 million.
According to CapFriendly, the Maple Leafs will have just under $6 million in cap space for this season once Lupul and Horton are placed on LTIR.