Leafs awaiting update on Matthews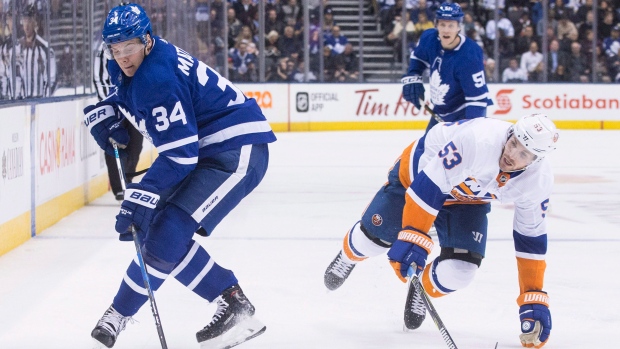 Toronto Maple Leafs forward Auston Matthews left Thursday's game in the final minutes of regulation after a collision with New York Islanders forward Cal Clutterbuck.
Matthews was in discomfort as he got back to the bench and eventually left for the locker room.
After the game, head coach Mike Babcock had no update on Matthews' condition but expected to know more in the morning.
Prior to leaving the game, Matthews scored the tying goal that forced the game into overtime and eventually a shootout.