Leafs fail to reach second round for third straight year
The Toronto Maple Leafs have been eliminated in the first round of the playoffs for the third straight year, but the pain of squandering multiple opportunities to advance to Round 2 cuts more deeply this time than it has before in a second straight Game 7 defeat to the Bruins, Kristen Shilton writes from Boston.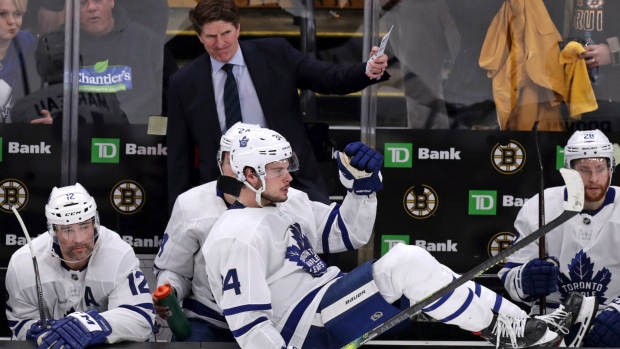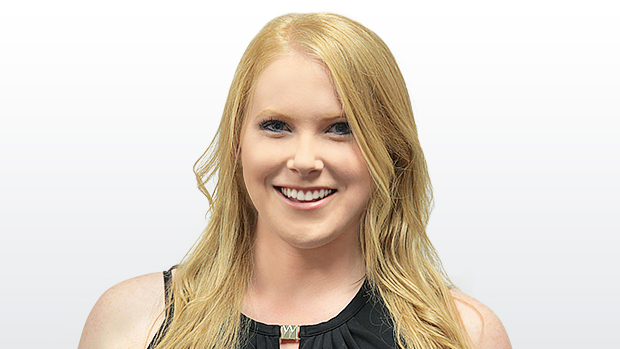 BOSTON – In the end, a deeper lineup and more experience under their belts failed to help the 2018-19 version of the Toronto Maple Leafs reach the second round of the Stanley Cup playoffs.
The Maple Leafs aren't the same team now as they were a year ago, desperately clawing their way back into a first-round playoff series against Boston only to lose in Game 7 at TD Garden. This year, Toronto earned the upper hand over the Bruins in another first-round matchup, but couldn't do anything with it, failing to close out the series in Game 6 at home and then finally falling 5-1 in Tuesday's decisive Game 7 of the Eastern Conference quarterfinal series.
It was the third straight year that Toronto has been eliminated in the first round (losing to the Washington Capitals in six games in 2017) and they're well past the point of just being happy to make the dance. And so, the pain of squandering multiple opportunities to advance into the second round cut more deeply than it ever had before.
"It's just frustration everybody feels in this locker room," said Auston Matthews. "It's sad to see it end the way it did. So this is obviously a feeling we've experienced two years in a row. It's not a good feeling for any of us. It's something we want to not really experience again."
While the Leafs iced a different lineup and had more experience under their belts than the crew that lost last April, the game played out in a critically similar fashion.
In 2018, it was Jake Gardiner's career-worst minus-5 performance and Frederik Andersen's 29-save showing, with an .893 save percentage, that drew heavy criticism for dooming for the Leafs.
By the end of this second Game 7, Gardiner was minus-3, the lowest rating among blueliners, and Andersen finished with 27 saves, for a .900 save percentage.
When Andersen failed to seal his post on Joakim Nordstrom's shortside strike that opened the scoring on Tuesday, Gardiner was looking on. And then Gardiner committed an egregious turnover behind the net, shooting a puck right into a nest of Bruins from which Marcus Johansson emerged to put Boston up 2-0 after the first period.
Matthews looked like the intended target of Gardiner's ill-timed pass, but it ended up behind Andersen instead.
"Just missed communication," Matthews said of the play. "I was calling for it to go up the middle. I think [Gardiner], when I called for it he thought I meant reverse. It was just a little miscommunication. It was a mistake on our part. That's on both of us and it's in the back of our net."
Gardiner was also on the ice for Charlie Coyle's empty-netter that made it 4-1. The veteran was not made available to the media following Tuesday's loss, and may well have just played his last game for Toronto given his looming status as an unrestricted free agent on July 1.
Coming to his teammate's defence, Morgan Rielly said any suggestion Gardiner is at fault for the Leafs' end result is ridiculous.
"Nobody cares what anyone says," said Rielly. "He's a f---ing really good player. We want him back next year so that's that."
There's no denying that Gardiner wasn't at his best in the postseason, coming off as he was from an 18-game absence at the end of the regular season while rehabbing a back issue. Gardiner played the Leafs' final two games of the season before jumping into playoffs, but was never completely healthy.
"He's not mobile, it's unfortunate, but he tried to give us what he could and tried to help us," said Leafs coach Mike Babcock. "You think he's better than the guys that are available that are 100 per cent. He did what he could and, in the end, it wasn't enough to help us through this series. In saying that, no fault on his part."
It's not like the Leafs didn't have their chance to come back in the second period, anyway. John Tavares scored early in the frame to cut the Bruins' lead to 2-1, and Toronto dominated those 20 minutes at 60 per cent possession. In the third, Boston pressed back and Sean Kuraly fired from long range on an unobstructed Andersen, beating the goalie high-glove to put the Bruins up 3-1 and effectively deflated the Leafs hopes of a comeback.
"The [third] one, he did a good job shooting it off the stick and kind of tricked me with that one," said Andersen. "We just came up short. I thought we were playing well in the last two periods. Too bad it wasn't enough."
In a head-scratching turn, Matthews played his second-fewest minutes of the series in Game 7 (18:48), despite being the team's leading scorer with five goals and six points. At a time when the Leafs should have been leaning on their stars while attempting to get back in a game they trailed from the start, Babcock pulled back.
Now the Leafs have to face the uncomfortable realities that come with another quick playoff exit, this time when expectations were high, internally and externally, for a long run. Toronto landed the big fish of free agency last summer in signing Tavares, and their young players were meant to have improved with another year of experience to their credit.
Yet the final result remained the same, and Toronto is tasked with figuring out why.
"At some point, you're going to have to lick your wounds, look at yourself in the mirror and find ways to improve and how can we get better and try to find a way to break through," said Tavares. "These opportunities, you recognize and appreciate them more and more and you don't take any of them for granted. Especially when you have the type of team and type of quality hockey club we have, the depth we have, you want to maximize that. You're disappointed; you want to make the most of this, and we didn't."
It will fall on Babcock, who hasn't coached a team out of the first round since 2013, and general manager Kyle Dubas to do most of the leg work on fixing the Leafs in these coming weeks and months, by first identifying where they need to improve, and then drawing up how to make the most of what they have in the season's biggest moments.
"We've got to push through this because you can't be talking after a playoff series that you're going home," said Babcock. "That's the bottom line. We've improved our team drastically, you've witnessed it. This series we were a way better team than we were a year ago, but we're at the same point with the same result here today and, so, that part is disappointing."