Leafs not sweating Nylander's absence as camp opens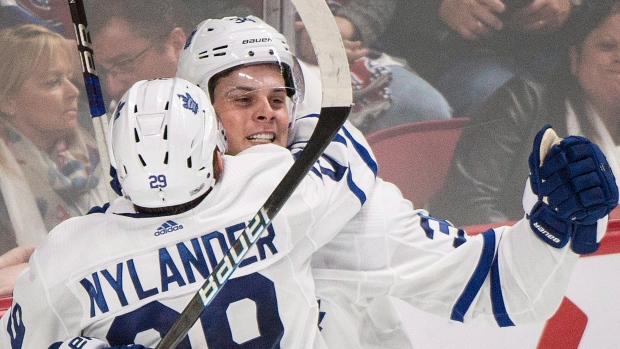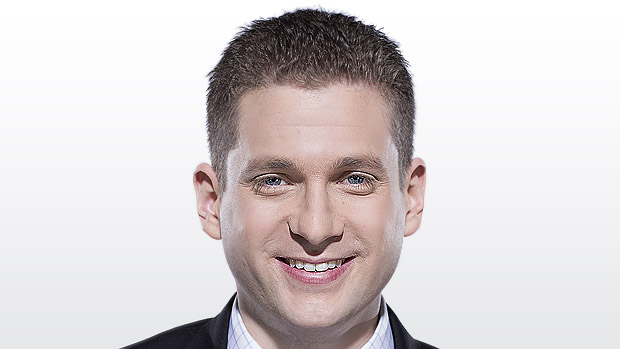 TSN Toronto reporter Mark Masters was on hand as the Maple Leafs opened training camp with medicals and media availabilities at the MasterCard Centre on Thursday.
---
Despite being a rookie NHL GM, Kyle Dubas insists he's "very comfortable" entering training camp with restricted free agent William Nylander unsigned noting it's not an uncommon situation for teams.
"We continue to work away at it and we have a very specific process that we're going to follow," Dubas said during a news conference on the opening day of Leafs training camp. "And with all of our players over the next number of years that are going to be coming up and needing new contracts we're going to follow the same process."
Nylander is the first player in Toronto's young core that's needed a new contract. Mitch Marner and Auston Matthews are eligible for extensions, but still have a year remaining on their entry-level deals.
"Our goal is to have sustained success here and in order to do that in a salary-cap system you have to build a structure and abide by it and do things right by the players, but also right by the organization and give the collective group the best chance to have success so things might not move as quickly as people want as we chip away at it," Dubas explained. "Patience has always been something I've preached and will live by and I'm confident we'll continue to work away at it and come to a conclusion here in the coming days and weeks."
Dubas revealed that free-agent pick-up Tyler Ennis, bought out by Minnesota after last season, will get an opportunity to skate in Nylander's spot beside Matthews at the start of camp.
"Any time you're the player and you're not here today it's hard on you," said head coach Mike Babcock. "As the player, you want to be here, the guys would like you here and I would like you here, but that's part of the process they're going through right now. In the meantime, we get to find another player and so someone's going to play with Matthews that wasn't playing with Matthews and they'll get a heck of an opportunity and we might find a player out of that and then we're ahead of the game with that."
—
In an interview with TSN Hockey Insider Darren Dreger, Babcock revealed his list of alternate captains for the upcoming season. John Tavares, who wore the 'C' in Long Island for the last five seasons, will join the formal leadership group alongside Patrick Marleau, another former NHL captain from his days in San Jose. Morgan Rielly will also continue to serve as an alternate captain.
"For management and the organization to feel that, as a new guy coming in, I can make that impact right away on this group and be looked upon as a leader is something I'm very thankful for and don't take for granted," said Tavares. "I understand what that means and what that represents and how important that is."
Babcock stressed that he's expecting leadership to come from many different age/experience groups on the team.
"When you look at Jake Gardiner and you look at Nazem Kadri and you look at (Ron) Hainsey, that's another group. Then there's the group of Auston (Matthews), Mitch (Marner) and Willy and then there's (Zach) Hyman and (Connor) Brown who do it right every single day. Our leadership group is very, very good. The guys who will have letters on their sweater this year are the three guys I mentioned, but when we get together with a leadership group meeting to decide what we're doing that's all those guys."
With former alternates Tyler Bozak and Leo Komarov moving on in free agency, some turnover in Toronto's leadership group was guaranteed. Some believed Matthews would get a letter, but the third-year centre seemed unfazed by the decision.
"Whether there's a letter or not I don't think it really changes how I go about my business," Matthews told Dreger, "how I treat my teammates, my work ethic on and off the ice, none of that really changes whether I have a letter or not."
Babcock objected to the notion that the team was being indecisive when it comes to the captaincy question. He oversaw two captain changes during a decade in Detroit with Steve Yzerman giving way to Nicklas Lidstrom, who then passed the baton to Henrik Zetterberg.
"It's interesting, in Detroit they'd say to you, 'Oh, who picks the captain? Does the coach pick the captain? Do the players pick the captain? Does the owner pick the captain? Does the GM pick the captain?' Well, we all thought we did," Babcock recalled. "The GM thought the captain should be Nick. The owner thought the captain should be Nick. The players thought the captain should be Nick and the coach thought the captain should be Nick. When Zetterberg was the captain it was the same way. That's what's going to happen here. So, we'll just let that evolve. In the meantime, the leadership group, that's good leadership, I don't care what you say."
—
Former Leafs general manager Lou Lamoriello wanted to put the emphasis on the team as a whole and as such installed a series of rules emphasizing sameness. The most notorious edict called for players to be clean shaven with short hair. After lengthy deliberations, Dubas has decided to lift that rule this season noting the journey is a lengthy one.
"When you ask someone to commit that amount of time, it's not just them it's their family, so I want the players to be at their best, whatever their individual best may be and I think part of that is letting them really express themselves, in a professional manner, but to try and be themselves as best they can."
So, is Marner planning to grow a beard?
"If Just For Men works very well then I guess so," he said with a laugh. "I got kind of lazy in the summer and didn't really shave and I had my whole family and everybody making fun of me for what I had on my face so I don't think I'll be coming back with that anymore."
Marner listed Kadri and Marleau as players who will likely benefit the most from the relaxed rules.
The Dubas decision, predictably, received positive reaction from players, many of whom were already enjoying the newfound freedom.
"It's always good to express yourself," said Matthews. "Guys are all different. I think hockey is a sport that kind of shies away from that so it would be nice maybe to see more of that in the game and I think it helps it grow as well."
—
Babcock is a high-energy guy on most days, but on Thursday he seemed even more pumped than usual.
"I feel like it's my first year here," he told reporters. "So, now you get to coach the team. Before you were just trying to get the team to a certain level. This is kind of like being with the Red Wings all over again. Now we have an opportunity."
Babcock made the playoffs during all 10 seasons in Detroit, winning 12 series. The Leafs, meanwhile, have not won a playoff series since 2004.
"When you walk around the city, the fans in our city are happy, but they want more," Babcock said. "But we want more too. I think we're set up real good here for, I don't know, a five, seven-year run."
---
Toronto's defence is viewed as the team's Achilles heel in many circles, but Babcock believes the unit is underrated.
"I think the group's real good, better than a lot of people think," the coach said. "We got two 50-point d-men. I don't know how many teams in the league have two 50-point d-men."
The Leafs (Gardiner and Rielly) were one of three teams with two blue liners who cracked the 50-point plateau last season joining the Wild (Ryan Suter and Matt Dumba) and Predators (P.K. Subban and Roman Josi).
And yet, the fact remains the Leafs gave up 33.9 shots per game last season (28th in NHL) while finishing below 50 per cent on the Corsi ledger (49.82).
"We believe we can get way better defensively," Babcock acknowledged. "That's our focus to get better defensively. We think we can get way better in that area."
Babcock said this was one of three key areas of focus for the team, but did not reveal the other two.
"We think our guys are also getting better. Hains is what Hains is," Babcock said referring to 37-year-old Hainsey, "​but the rest of the guys are getting better for sure. Now we'll find a fifth guy and sixth guy to put in every day and we'll work that out over a month here."
Babcock listed the following players as being in contention for a third-pairing job: Connor Carrick, Justin Holl and Igor Ozhiganov on the right, and Travis Dermott, Andreas Borgman and Calle Rosen on the left.
"We got a real good group of younger people coming," said Dubas, who served as Marlies GM before being promoted to the Leafs job. "I'm excited to see them in camp and early in the season. I'm probably a little more bullish on them than people on the outside, because I've been with those players every day for the last number of years and I see what they're capable of. They play the game the way we want to play it. They can all move. They can all move the puck and they can help us get out of our zone and get up the ice. I think if you have a set way that you want to play and play defensively and move the puck out of your end, you need to find players that play that style and not necessarily players that are the de facto top two or three defencemen in the league."
---
The Leafs travelled to Niagara Falls on Thursday following medicals and media availabilities and, as is usual for GMs on the first night of training camp, Dubas will address the group this evening.
"It will, obviously, be my first time doing it at this level," the 32-year-old said. "I've done it in the Sault (with the OHL's Greyhounds) and with the Marlies in the past. I try not to be longwinded and keep it to a very specific message. And, for me, the message to our group is going to be: with the expectations on them and with the talent of the group I think we can have success if we abide by our process every day ... it's about not looking far ahead to the spring or the playoffs. We have to get there first and we have to set ourselves up for success once we're there by how we perform day in and day out during the season. And it will just be about continuing to push our group to be more process-oriented and not worrying about what the fans or anyone else says about our potential at the end of the year. We won't get to that point if we don't focus on the day-to-day."
Dubas said this is a similar narrative to the one he's delivered previously in the OHL and AHL.
"My message doesn't really change too often from year to year," he said with a smile. "It tends to always go back to that so roll with that."
The Leafs will hold on-ice sessions in Niagara Falls for the next three days.