Leafs players' concern growing over Nylander situation
TSN Toronto reporter Mark Masters checks in daily with news and notes on the Maple Leafs. The Leafs skated on Monday ahead of Tuesday's game against the Los Angeles Kings.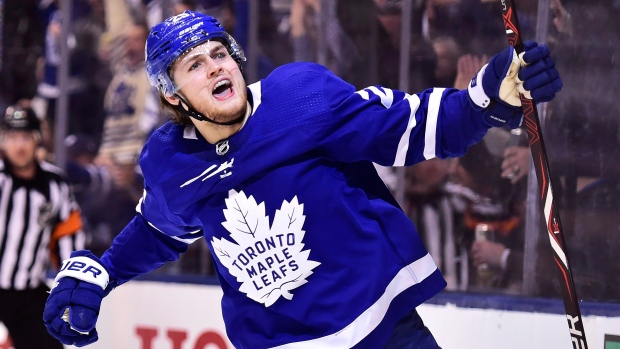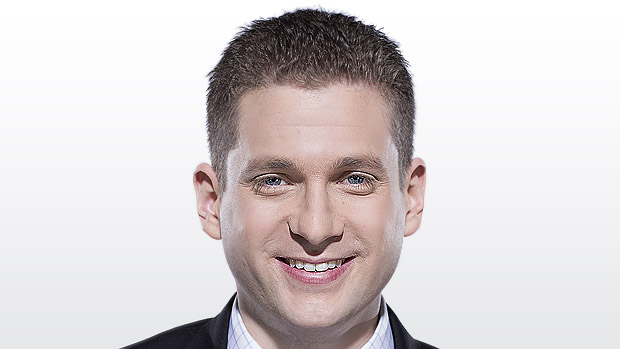 TSN Toronto reporter Mark Masters checks in daily with news and notes on the Maple Leafs. The Leafs skated on Monday ahead of Tuesday's game against the Los Angeles Kings.
---
Maple Leafs players have stuck to a familiar script during the William Nylander contract stalemate. When asked about it, they usually wish their teammate well and say they hope things are resolved quickly. But now with a Dec. 1 deadline looming, the players have had to confront the possibility they may not have the 22-year-old top-line winger back in Toronto this season.
"It sucks thinking about it," said Mitch Marner. "This is a life decision for him so he has to make what he thinks is a reasonable choice. We would miss him. He's a big part of this team, he's a big part of the offence. We miss him every time out there."
"It would be (a significant blow)," Nazem Kadri agreed. "I think Willie could come in and be an impact player. But, that being said, that's him and his family and his agent's decision right now. It's left in their hands. For us, we're just trying to hold the fort down while we can."
Is Kasperi Kapanen getting more worried about the absence of his close friend?
"To be honest, I haven't really thought about it," he insisted. "He's doing his own thing. I'm sure they're trying to figure something out now."
Kapanen has understandably grown a bit weary of questions about Nylander. Is he surprised it's gone on this long?
"To be honest, I've never seen this before," he said, "but he's got to do what he's got to do. I don't know what to think about it."
The Leafs have found a way to succeed in the absence of Nylander and more recently the injury to Auston Matthews. But games like Saturday in Boston serve to highlight how important these two top-line players are if Toronto hopes to be a championship contender this season.
"When you go around the league and you play against good teams, it really shows when you're really not quite as deep as you could be," observed head coach Mike Babcock. "We like our whole group. We think Willie's a good kid. But this is the business side of the game and as a coach I only coach the players I got … You don't think about the absences. You just think about who's playing. There's no sense worrying about Willie or Matty when they're not here."
—-
But Matthews, at the very least, is around the team having accompanied the group on the California swing. Per the initial timeline announced by the Leafs (minimum four weeks), Matthews won't return to game action for at least 12 more days.
And while injured players often don't travel, Babcock feels there's value in having the 21-year-old here.
"If you're a married guy and you got three kids and you can be at home with your family and skate at home, why wouldn't you do that? But when you're a young guy and you're sitting in Toronto in your condo, what do you do? I mean, these are your buddies. This is what you do. Why wouldn't you hang out with your guys? Mental health is so important in getting better as well as the physical part."
Said Kadri, "When you get hurt, I think the mental side of not being around the team and feeling like you're on the outside looking in is the most frustrating part so it's nice to have him involved."
Matthews skated before practice every day last week, but on Monday he took the ice as the workout wrapped up. A smiling Babcock skated up to him and had a quick conversation as the final drill commenced.
"He got on the ice there and I said, 'Buckle up! Join the drill!' And then I noticed the dog collar got on him and they pulled him right next to the bench and they said, 'No chance.'"
Babcock didn't have any update on where Matthews stands in the recovery process. Monday – the 16th days since Matthews sustained the injury – is the only scheduled practice on this trip. Toronto will play the Kings on Tuesday, travel to San Jose on Wednesday before facing the Sharks on Thursday. The trip concludes with a game in Anaheim on Friday.
"He brings a lot of energy," said Morgan Rielly. "He's a leader and he wants to be around us too, I think."
"It's great," added Marner. "He's, I think, missing out on a couple things. He misses being in the dressing room for games and stuff like that."
—-
Rielly was among the Leafs unhappy with their performance in Saturday's loss to the Bruins. He was on the ice for three of Boston's five goals and still sees room for improvement defensively.
"There's lots of room," Rielly said. "I mean, you're always trying to get better. There's lots of things you can work on. Too many to name. It's just about every area of the game. Moving forward, that's the main focus that I have and that this team has. We want to be good defensively. We want that to be part of how we play. So, it's important that we work on this."
Babcock suggested Rielly still needs to pick up on the subtleties of defensive play.
"Just his ability to read everything and understand what's going on," the coach explained when asked where the improvement can be made. "I think that's a huge part of (Ron) Hainsey's job is to help him with that and we feel he's made big strides."
—-
On Monday, the Kings announced goalie Jack Campbell suffered a meniscus tear requiring surgery, which will force him to miss four-to-six weeks of action. With Jonathan Quick already sidelined that leaves the Kings with journeyman Peter Budaj and AHL call-up Calvin Petersen, who has never played in the NHL.
"We'll see both guys as we go forward," said interim head coach Willie Desjardins. "Peter's been around and battled hard with us so he's certainly going to get a chance. Cal coming in, I think it helps for him to get a chance to see the game a little bit, get comfortable."
Budaj has only appeared in one game this season and hasn't made an NHL start since last December. The 36-year-old does, however, own good numbers against the Leafs (5-1-0, .934 save percentage).
"I've seen him play some pretty stellar games and have some great nights," recalled Kadri.
Quick underwent surgery to repair a torn meniscus two weeks ago and is slowly but surely working his way back.
"He's getting closer every day for sure, but we can't rush that," said Desjardins. "You just can't. When he's ready, we'll put him back in. But we can't go, 'We really need him, so we've got to bring him back quicker.' We can't do that. Once he gets medically cleared, we'll get him ready to play, and then he'll come in … For sure he's getting closer. His progress has been good. I'm not sure when we'll get him on the ice, but he's not that far away. But just because Jack gets hurt doesn't change anything with his timetable."
The initial timeline for Quick's return was four-to-six weeks.
—-
After his team lost 1-0 to Calgary on Saturday, Desjardins suggested the group may have to sacrifice something on defence to generate more offence. The last-place Kings have scored the fewest goals this season (2.06 per game). But with the goaltending situation now murky at best, Desjardins was asked if he is rethinking that plan.
"That's a good question," he said with a laugh. "I thought about that question today. We might have to go back a little bit and be a little bit more defensive right now. This team's always been successful, because of how they've defended. We may have to work on defending a little more."
Defenceman Drew Doughty believes that's a prudent approach.
"If we play good defence that's the way we'll create things," the alternate captain said. "We've put some more emphasis on the offensive zone and ways we can create in that zone as well as the neutral and coming out of D zone. Toronto is one of the best offensive teams in the league and if we want to start cheating on defence we'll lose real big."
When Doughty arrived in his home province for a game against the Leafs on Oct. 15, he had not been on the ice for a goal against yet. He then proceeded to be on the ice for all four Toronto goals in a 4-1 loss.
"Personally, I think learned a lot in that game," he revealed. "I was so excited for that game and I envisioned playing my best game, Matthews, (John) Tavares having no points and then I ended up going in there and trying to do too much and playing one of my worst games of the season. I learned a lot from that moment and I'll go out there and keep things simple in the next game."
Before that game Doughty told reporters he's been struggling to leave things at the rink when the results aren't positive. It was much easier, he said, when he was younger.
"He's as passionate as I've ever really seen anybody," Kadri said of his fellow London, Ont. native and good pal. "He's hard on himself. He expects himself to be great every single night and that's part of the reason why he is so great. He holds himself to a high standard."
So, how is Doughty dealing with a disastrous start, which has seen the Kings sag to the bottom and fire coach John Stevens?
"Definitely a little surprised," he admitted. "I didn't start the season thinking any of this would happen. I've never been through something like this through my career."
How do they turn things around?
"Definitely got to get our emotion up, try to get things more exciting around here and have some fun with the game. You know, we play this game because we love it. As much as it is a job, we play it because we love it."
—-
Kapanen skated with the second power play unit at practice on Monday while Josh Leivo shifted to the net-front presence role.
"It's always a positive thing," said Kapanen, who has played just one game on the power play this season. "I'm just going to try and shoot as much as I can, make plays and see what happens."
Zach Hyman had played the net-front role with that unit the last couple of games.
Toronto's second power play group has supplied just two goals this season and one came from Patrick Marleau, who has since been promoted to the top unit.
—-
Lines at Monday's Leafs practice:
Hyman-Tavares-Marner
Marleau-Kadri-Kapanen
Johnsson-Lindholm-Brown
Ennis-Gauthier-Leivo
Rielly-Hainsey
Gardiner-Zaitsev
Dermott-Ozhiganov
Marincin-Holl
Andersen
Sparks
Power play units at Monday's Leafs practice:
Rielly
Tavares-Kadri-Marner
Marleau
Gardiner
Ennis-Johnsson-Kapanen
Leivo