Leafs preach patience over panic as scoring woes continue
The Maple Leafs insist they're calm and confident despite a sputtering offence and four losses in their last six games, TSN's Kristen Shilton writes.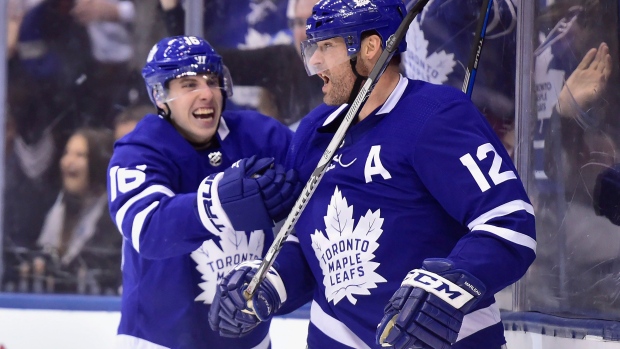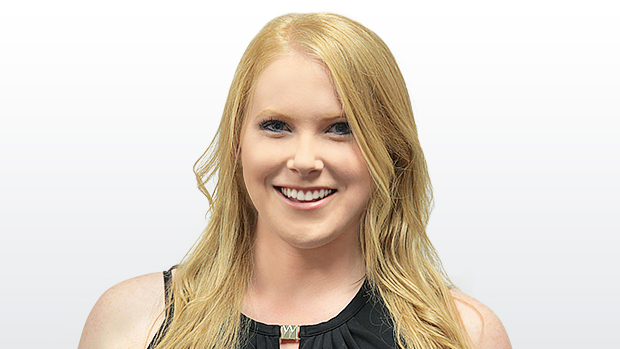 TORONTO - Auston Matthews took a brief skate on Friday as he continues rehabbing a shoulder injury suffered last week, but the Maple Leafs' top centre is weeks away from being available to help bolster his team's suddenly flailing offence.
That leaves the task of keeping a small slide from turning into a full tailspin on the Leafs' remaining healthy bodies, who are preaching patience amid a patch of scoring woes.
"The older guys in here have been through a lot, and they're there to talk to you," said Mitch Marner after practice at MasterCard Centre on Friday. "We keep each other calm at all times. We're all talking to one another, seeing what we can do better, making sure we're staying calm. Our older guys are very good at making sure everyone understands you just have to wait for your chances to come and eventually they'll go in."
That was the crux of the Leafs' problem in their 2-1 loss to the Dallas Stars on Thursday night, which marked their second consecutive defeat and fourth loss in six games.
Toronto was pleased with how they performed against Dallas, out-chancing them 18 to eight and out-shooting the Stars 32 to 19, but between a handful of misses on open nets, hitting a couple posts and banging the puck off at least one crossbar, the Leafs most relied upon in Matthews' absence were frustrated to continue not executing when it mattered most.
In his last six games, Marner has no goals and five assists, while linemate John Tavares has one goal in his last nine games, with seven assists.
Marner and Patrick Marleau (who has only two goals through 13 games this season) both said after Thursday's game that the team has discussed how not to let any mounting frustration impact them getting back on track Saturday against the Pittsburgh Penguins.
"We know the firepower we have. Bounces aren't going our way right now, stuff happens like that," said Marner. "Just for us it's about coming with the same intensity we did last night. We just have to keep that work ethic up and come in every night like that."
Navigating a stretch where effort isn't always reflected on the scoresheet is nothing new for Nazem Kadri, who was cited by his teammates as a player to look to for guidance when shots aren't going in.
With Matthews out of the lineup until at least the end of the month, Kadri's workload has increased since the season started. After enduring a nine-game goal drought to start the year, Kadri has three goals in his last four games and said he takes pride in his role as a leader to Leafs' less experienced players.
"I think when you're a young kid you tend to overthink this sort of thing and let it bother you a little more than it should," said Kadri. "So once you gain that experience and go through a couple of those stretches, you just start to understand that your game never changes and bounces will go your way eventually. You just stay as calm as possible."
Kasperi Kapanen has taken that advice to heart as he gets comfortable playing significant minutes for the first time in his career. When his linemate Matthews went down, Kapanen was one of the Leafs' top performers, with six goals in nine games.
He has zero points in his last two outings on a line with Kadri and Marleau.
"Teams are going to go through stuff like this," Kapanen said. "It's been three games that we haven't been scoring the way we should be, but there's no panic. We're not hitting the panic button. We'll just keep doing what we've been doing and it'll eventually go our way."
Head coach Mike Babcock doesn't think his team is too far off from reaching that point. Even a single road game like Saturday's has the potential to yield positive momentum, given the Leafs are a perfect 5-0-0 away from Toronto this season.
What the Leafs need, according to Babcock, is more balanced scoring and to seize this opportunity for growth through adversity.
"I don't think there are many guys here who don't want to get better," Babcock said. "Every guy on the team wants more ice time, wants to score more goals, have more pluses, be more important. We talk about that individually with them on a regular basis. Our job is to help them get better. No one loves our players more than us, period."