Leafs' rally falls short as Bruins tie series
The Toronto Maple Leafs score two third period goals but fail to overcome their earlier 'mistakes' as the Boston Bruins hang on to win Game 4 and tie the best-of-seven Eastern Conference first-round series, Kristen Shilton writes.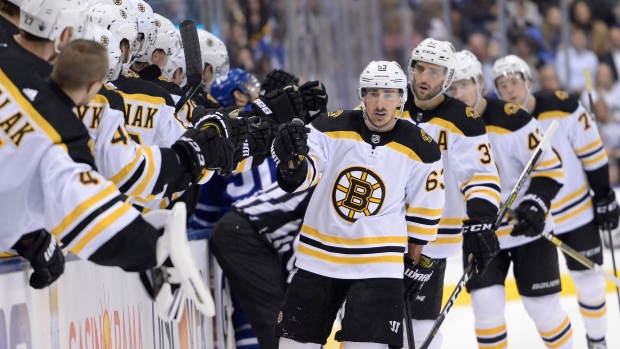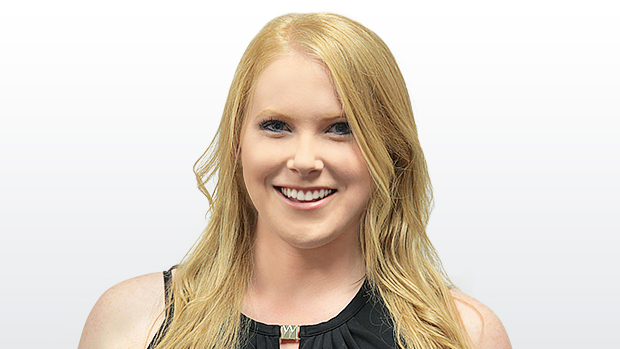 TORONTO – The Maple Leafs went into Game 4 of their first-round Stanley Cup playoff series against Boston on Wednesday with a 2-1 series lead, home ice advantage the rest of the way and, with the tilt tied 2-2 in the second period, a looming chance to put the Bruins on life support by winning a third game in the best-of-seven series.
The veteran-heavy Bruins responded to the mid-game stalemate with three unanswered goals, and then fended off the Leafs' furious comeback attempt that fell just short of forcing overtime.
So when the final buzzer sounded on Toronto's 6-4 loss, the series was knotted 2-2, Boston had recaptured home ice and the Leafs felt there was no one to blame for the turn of events but themselves.
"We just probably made too mistakes at certain points in the game," lamented John Tavares. "We probably didn't have our best start tonight but we gave ourselves a good chance. We just have to do a better job once we got ourselves back in it, locking it down and generate chances. At the end of the day, the W is what matters most, so we look forward to bouncing back."
That's what the Bruins had in mind entering Game 4, desperate to atone for a one-goal loss two nights earlier in Game 3. Bruins coach Bruce Cassidy threw out a curveball right away by breaking up the Bruins' formidable top line of Patrice Bergeron, Brad Marchand and David Pastrnak with the promotion of Danton Heinen into Pastrnak's place.
Through three games of the series, the Bruins' big guns had managed a combined two points at even-strength, and Cassidy's decision to adjust awakened his dormant stars to wreak havoc on the Leafs.
By game's end, Bergeron, Marchand and Pastrnak had amassed four points combined (three goals, one assist) and were all at plus-3, while Toronto's top line of Tavares, Mitch Marner and Zach Hyman had three points together (one goal, two assists) and were all at minus-3.
One of those goals against Tavares and company was Joakim Nordstrom's empty-netter, but despite how the ice appeared to tilt in Boston's favour earlier with the new matchups, Babcock thought it was less what the Bruins did, and more what the Leafs didn't do, that really told the tale.
"I thought we were set up good for that [change], to be honest with you. I didn't think I was concerned about that one bit," he said. "I thought our matchups were fine. That, to me, wasn't it. We just made some mistakes. We pinched when we shouldn't have, we gave up some opportunities we didn't need to give up that we haven't been doing [previously]."
That new trend showed up early in Wednesday's game, starting with the Leafs' special teams. Charlie McAvoy scored the game's opening goal barely three minutes into the frame, with five seconds remaining in the Bruins' first power play.
Then the new-look Bergeron line went to work, and Marchand made it 2-0 with a tap-in goal on Frederik Andersen's doorstep.
Nikita Zaitsev should have had Marchand tied up next to the Leafs' net, but right before the goal he blocked a shot with his hand, a stinger that took him temporarily out of the play.
Toronto turned in two failed power play attempts of its own in the first before Zach Hyman finally found the back of the net, tipping a Morgan Rielly shot past Tuukka Rask. Just like Marchand, Hyman capitalized by getting to the net, while too much of the Leafs' opening frame had been fixated on rush chances.
As the Leafs trailed 2-1 to start the second period, Auston Matthews needed just 1:03 to score the equalizer, his second goal in as many games and first of two on the night.
Rask looked shaky trying to make the stop on Matthews, and in the aftermath of his tying goal it felt like Toronto had the Bruins' goalie right where they wanted him.
"That was the message in our locker room, just keep battling and find a way," Matthews said. "There's no quit in this locker room. We gave ourselves a chance, just not enough."
Indeed, just as quickly as the Leafs climbed out of their two-goal hole, they were right back in one, courtesy of Pastrnak.
The Bruins winger scored his first goal of the series minutes after Matthews' strike, beating Marner in a foot race and getting on top of Zaitsev and Jake Muzzin on a rush with Marchand to tip a puck past Andersen. Pastrnak scored again less than two minutes later, this time on the power play.
By the time Zdeno Chara's point blast wound through traffic and beat Andersen early in the third, Toronto was down 5-2 with nothing to lose. So the Leafs pressed hard, finding goals from Matthews and Travis Dermott 90 seconds apart that raised the decibel level in Scotiabank Arena to an ear-splitting pinnacle.
The pushback was ultimately for naught though, and when Nordstrom's empty-netter sealed the Leafs' fate, the night's many missed opportunities came flooding back. Toronto peppered 42 shots on Rask compared to 31 directed at Andersen, won the possession battle at 62 per cent, had the pendulum swing their way late in the game, but somehow it couldn't find a way to close.
"We just have to figure out how to keep a lead, and once we get a couple, just keep pushing," said Dermott. "We had a couple breakdowns after we felt like we had the momentum and lost it and they capitalized pretty quickly. We felt like we had a chance right down to the end."
"I thought we had good energy and, for periods of the game, I thought we played really good," shrugged Babcock. "Too many turnovers in the first period trying to play too high-octane instead of just looking after the puck and playing right like we've been playing. Just got in our way a little bit here in this one."
No amount of moral victories will help the Leafs advance to the second round though, and now in order to win the series they'll have to steal at least one game on the road.
The trick, then, will be to flush these negative outcome as quickly as they can a positive one, and go back to the drawing board.
"That's playoff hockey, have a short memory," said Andersen. "Anything can change the momentum. We almost came back and forced overtime. When we play 60-minute games, we seem to have a little bit more success. We showed when we play at our best, we play in their end and we play with speed. We did a lot of good stuff tonight, too, obviously would have liked a little better ending, but that happens."
TAKEAWAYS
Penalty kill flatlines
The postseason has not been kind to the Leafs' penalty kill thus far.
Through four games, the Bruins have carved up Toronto's kill with five power play goals in 11 attempts. That 54.5 per cent success rating puts the Leafs dead-last among playoff teams still remaining; for reference, Boston is the second-worst team left in the field with a kill at 70 per cent.
Babcock pointed out after Game 4 that both of the Bruins' power play goals Wednesday were scored on plays the Leafs had just gone over and failed to execute.
"We've got to fix it," Babcock said of the kill. "The bottom line is you can't keep giving power play goals up, those are just freebies, those two. Not that they didn't make plays or anything like that, but we weren't in the spots we were supposed to be in. In the end, you've got to do what you're supposed to do and if their scheme is better, their player executes, then so be it. But, you've got to do what you're supposed to."
For their part, the Leafs went 1-for-3 in Game 4 on the power play and are 3-for-10 overall. Considering how they got the better of Boston at even-strength in Wednesday's outing, and have been strong at 5-on-5 throughout the series, that difference on special teams could end up being a deciding factor before it's all over if the Leafs can't start to compensate more effectively.
When the Leafs' power play is at its best, Toronto plays simple and strikes, without letting Boston agitate them in the neutral zone. That will be a point of emphasis as they strive to make those units more consistent.
Toronto can simplify things on the penalty kill, too, and send pucks out of the zone from below the hashmarks instead of fumbling it looking to make a better play. Too often they're getting caught going for more, and the Bruins are finding ways to keep the heat on.
Freddie not-quite-so-steady
There was an early storm for Andersen to weather in Game 4, and the Leafs goalie briefly looked close to capsizing.
Boston controlled most of the game's first 10 minutes and put two pucks behind Andersen before the Leafs got their legs moving. There wasn't much Andersen could do when McAvoy's goal banged off the far post and in, but when Marchand potted the Bruins' second score Andersen was caught puck watching and blithely unaware the winger was waiting in the weeds.
Right after Boston went up 2-0, though, Andersen made a huge stop on Charlie Coyle to keep the Leafs' deficit somewhat manageable. And from there, his play picked up as well.
Both Pastrnak goals were aided by defensive lapses by the Leafs, and Andersen was a half-step late on each to make the game-changing stop (although the tip off Marchand's pass was fairly indefensible). Chara's serpentining shot made it past a screened Andersen, but if he'd been able to track it, the save could have made the difference for Toronto's outcome.
Andersen was solid in the final minutes of the game while also getting some help from his posts to keep the Leafs down by only a goal and fighting valiantly for an equalizer.
In the end, Andersen didn't do enough to out-duel Rask, stopping 25 shots for an .833 save percentage. It was the first time in the series Andersen had halted fewer than 30 pucks, and that he had registered a sub-.900 save percentage.
Next up
Toronto travels back to Boston for Game 5 on Friday.