Leafs trade agitator Kadri to Avs for Barrie, Kerfoot
The Toronto Maple Leafs are moving on from Nazem Kadri, trading the veteran centre to the Colorado Avalanche along with defenceman Calle Rosen and a third-round draft pick in the 2020 NHL Entry Draft in exchange for top-pairing blueliner Tyson Barrie, versatile centre Alex Kerfoot and a 2020 sixth-round draft pick, Kristen Shilton writes.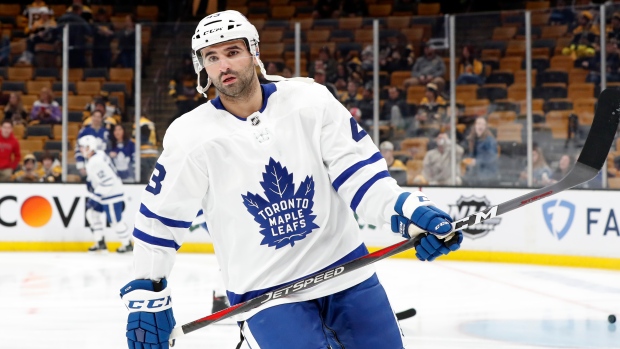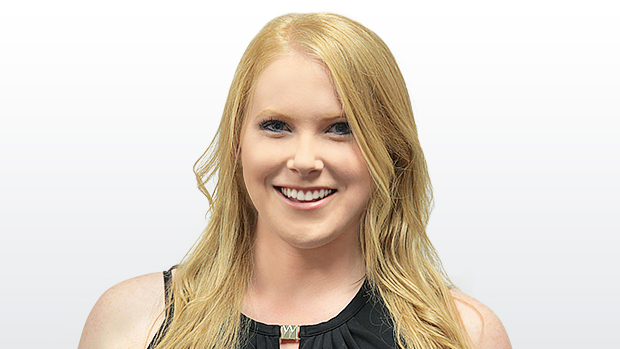 TORONTO — The Maple Leafs are moving on from Nazem Kadri, trading the centre to Colorado along with defenceman Calle Rosen and a third-round draft pick in the 2020 NHL Entry Draft in exchange for Tyson Barrie, Alex Kerfoot and a sixth-round draft pick in 2020. The Avalanche will also retain 50 per cent of Barrie's salary ($5.5 million).
Kadri was the longest tenured player on the Leafs, enduring a multitude of ups and downs with the club that drafted him in the first round, seventh overall, in 2009. Dealing Kadri out of town was a necessary, albeit difficult, decision for general manager Kyle Dubas, one that gives Toronto an immediate upgrade on defence with the addition of Barrie, while also getting a serviceable third-line centre back in Kerfoot (who is an unsigned restricted free agent).
"It's unfortunate that we had to include [Kadri] in this but we had to give up something very lucrative to get [what we did]," Dubas said on a media conference call Monday night. "His contributions throughout have been massive in seeing this team turn around. He's played extremely hard for the franchise, he's grown up with the franchise and given everything he's had to try and help the Maple Leafs. It's unfortunate that we had to include him in this but we had to give up something very lucrative. He won't soon be forgotten here."
Prior to parting ways with Kadri, the Leafs had gone about upgrading their centre depth earlier on Monday, adding Jason Spezza and Nick Shore in free agency to give themselves even more options down the middle. With Kerfoot included in the trade, and Barrie as the prominent centrepiece, Kadri was expendable to a Colorado team eager to add him in a classic win-win trade.
"The numbers and the cap needed to match up and we needed to come away with a centre who could conceivably provide us with some versatility with other guys on our roster to replace Naz," Dubas explained. "We've liked Barrie and Kerfoot throughout and they like Naz, so it just came off as a trade that made sense for both teams completely and both teams met their objectives completely."
Going to Colorado will provide Kadri a chance to play higher in the lineup than he did for the Leafs last season. The London, Ont., native had produced back-to-back 30-goal campaigns from 2016-18, the best numbers of his career, but when John Tavares came on board with the Leafs ahead of the 2018-19 campaign, Kadri's role shifted, and he produced 44 points (16 goals, 28 assists) in 73 games last year.
In total, Kadri exits his Leafs career with 357 points (161 goals, 196 assists) in 561 games.
Over that tenure, Kadri eventually evolved for a time into a top-six player for Toronto, but he's long dealt with behavioural issues on the ice, too. Since 2013, he's been suspended five times by the NHL during the regular season and once by the Leafs for showing up late to the practice facility and missing a meeting. But it wasn't until recently that Kadri's inability to stay out of trouble started costing the Leafs when it mattered most.
The 28-year-old was suspended three games during Toronto's first-round Stanley Cup playoff series against Boston in 2018, for hitting a defenceless Tommy Wingels. And then last April, Kadri was suspended for five games in the Leafs' first-round series against the Bruins for cross-checking Jake DeBrusk. Toronto lost both of those series in Game 7.
Despite that more unpleasant history, Dubas said it was Kadri's shift into a bottom-six role that made him an ideal target for teams like Colorado.
"[Those suspensions] didn't really factor into it," he said. "Teams look at our roster, they're looking for centres, they know we're very fortunate with Auston [Matthews] and John. It pushed Naz down to the third slot. He was pretty highly sought after and the suspension in the playoffs really didn't play into this whatsoever."
What did motivate Toronto was the chance to revamp their defence, with a player who can immediately play top-pairing minutes with Morgan Rielly.
Barrie comes in as a right-shot defenceman who produced 59 points (14 goals, 45 assists) in 78 games last season, ranking seventh among all NHL blueliners. He's the type of defender Toronto has been coveting to help out their talented stable of players up front.
"We owe it to our forward group and Frederik Andersen in net to continue to try and round it out as best we can and put the best possible team on the ice," Dubas said. "And particularly defencemen who can move the puck effectively to our forward group and I think we've accomplished that today."
Not just with Barrie, but in acquiring Cody Ceci and Ben Harpur via a trade with Ottawa earlier on Monday that sent Nikita Zaitsev and Connor Brown the other way. It combined to overhaul a defence which only 24 hours ago looked bleak, with only Rielly and Jake Muzzin standing out as bona fide top-four players. Now the Leafs have given themselves options there, too.
At least for the time being, that is. Both Barrie and Ceci are both unrestricted free agents at the end of this coming season, but that isn't something Dubas is putting much thought into now.
"With all these players, we brought them in because we like them," Dubas said. "We have a certain way we want to play as a group and we want to be very effective, but we want to get mobile and be able to move the puck effectively and pass the puck to our forwards. Barrie is certainly going to be a big, big help to us in that regard."
Dubas said he anticipated Barrie would draw headlines from the trade, but he insisted Toronto was equally excited about adding Kerfoot, a 24-year-old centre about to enter his third NHL season.
To date, Kerfoot has registered 85 points (34 goals, 51 assists) in 157 NHL games, and the Leafs are hopeful there are many more to come in Toronto.
"He's a versatile player, he's centre and wing for Colorado and he's produced very well in his last two seasons," said Dubas. "The thing we like about him the most is just his competitiveness, his speed, his ability to transport the puck up the ice. We're excited to get him. He's a younger guy than Naz, so we're hoping he'll be a part of it here for a long time."
The Leafs had similar thoughts of longevity when they lured Calle Rosen from the Swedish Elite League in 2017, but now the defenceman is headed to Colorado as well. Thus far, Rosen hasn't panned out at the NHL level, spending the majority of his first two seasons in North America with the American Hockey League's Toronto Marlies, and appearing in just eight NHL contests (one goal, one assist).
If anything, the entirety of Monday's moves signal how serious the Leafs are about improving, and of living up to their own expectation of being able to contend for a Stanley Cup right now. And if they need any motivation in that respect, they have to look no further than the NBA champion Toronto Raptors to provide it.
"I think the Raptors are a group down the hall we can learn from," Dubas said. "They went for it for years before they won it all. I think we're trying to move our team in the direction where we can contend year in and year out. It's a difficult league with tough competitors. We're obviously very happy with our core group here…but I think with anything, not that we're not a motivated group, but you can't really ever rest."