Leafs trade Fehr to Sharks for 7th-rounder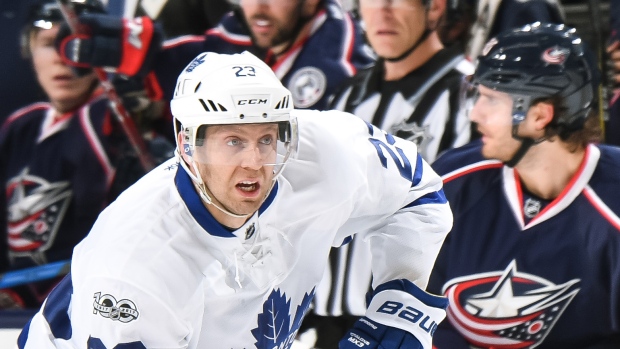 TORONTO — The Toronto Maple Leafs have traded forward Eric Fehr to the San Jose Sharks in exchange for a seventh-round draft pick in the 2020 NHL Draft.
The swap means that Toronto now has eight picks in the 2020 draft.
Fehr, 32, played in four games with the Leafs this season. He was loaned to the AHL's San Diego Gulls in November, where he's racked up 17 goals, 11 assists and 33 penalty minutes in 34 games with San Diego.
Toronto is back on the ice tonight as they host the Florida Panthers at 7 p.m.