Liljegren anxious ahead of preseason debut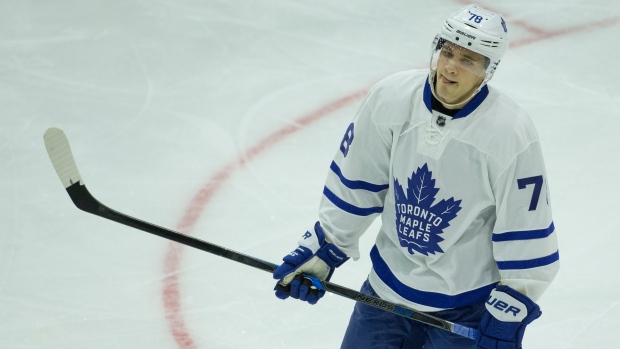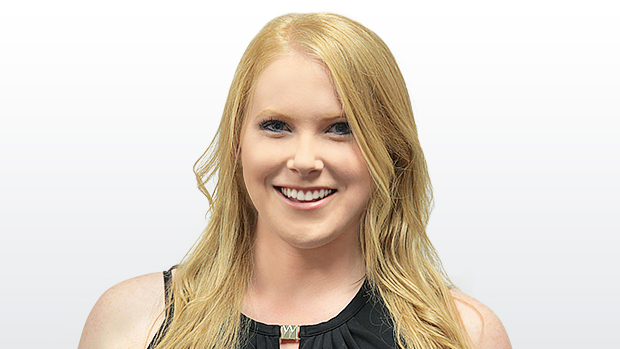 TORONTO – Most prospects can recall in vivid detail the emotion of that first time they stepped on the ice for a National Hockey League game, even if only in the preseason.
"I remember my first last year in Montreal. I was playing against some big names and was like 'Oh my gosh. This is crazy,'" said Toronto defenceman Travis Dermott. "For any young kid, this is the dream right here. You're star-struck at first, but then you see you can play with these guys, and it's definitely a confidence builder. It's really cool."
After Monday night, Timothy Liljegren will have his own first story to tell. The defenceman, drafted 17th overall in June, will suit up in the Leafs preseason tilt against the Ottawa Senators and play alongside Dermott, offering a first glimpse into a potential pairing of the future for the Leafs.
"[I'm] a little nervous, yeah," Liljegren said. "But I think you should be. I'm looking forward to the game, to see what type of game it is [at this level], watch the other guys, learn from them, get some experience."
Liljegren's debut as a Maple Leaf at their rookie tournament earlier this month was painful to say the least. He finished minus-4 in the opener, committing costly turnovers and struggling to pick up players in his own end.
But by the Leafs' second game he had Dermott on his left side, and it made a world of difference. Dermott made impressive strides last year in the AHL, tallying five goals and 19 assists in 59 games, and helped calm Liljegren as the chemistry between them emerged.
"It's weird playing with a player pretty similar to you," Dermott said. "We're both decent skaters and breaking the puck out and making first passes is probably one of our better assets. I think once we kind of understood [our similarities] and read off each other, that's when the chemistry really started building and hopefully we can just keep it going."
How Liljegren performed in that rookie debut wasn't the same "star" Mike Babcock saw at the World Junior Summer Showcase in Plymouth, Mich., last July, and he expects Liljegren will play closer to that level on Monday. That Dermott would feel such a kinship with Liljegren, 18, in terms of their playing styles wasn't exactly what Babcock had in mind when he set them up together, but he isn't going to haggle over a positive result.
"I wouldn't have said [they were similar], but [Dermott]'s out there with him, so he might even know him better than me," Babcock said. "Dermott is a much bigger body and plays a more competitive-type game, whereas this guy [Liljegren] just has elite, elite, elite skill and so I don't see them the same, but maybe he's right."
It would bode well for the Leafs future on the backend if the chemistry at camp translates to a bigger stage. The next generation of the Leafs' offence was announced last season, but other than Nikita Zaitsev joining as a rookie and Connor Carrick appearing in his first full season with the club, the blueline didn't get the same sort of talent infusion.
Dermott and Liljegren are the two prime candidates to eventually change that. Liljegren wants to use Monday's road tilt to start honing his professional game in North America.
"The biggest difference is the speed and also the smaller surface – it's hard to read sometimes," he said. "Sometimes you think the forward doesn't have a shooting lane but he does because it's a small surface. One of the things I have to improve this year is not doing too much. I'll try tonight to be creative when there's room, and not do too many hard things and play simple when I can play simple."
General manager Lou Lamoriello said in July that Liljegren will either return to the Swedish Hockey League, where he posted one goal and four assists in 19 games with Rogle BK last year, or he stay in Toronto with the Marlies this season. Meanwhile, Dermott is in the thick of a training camp battle with the likes of Swedish imports Andreas Borgman and Calle Rosen to steal a sixth or seventh defenceman spot on the Leafs by October.
If that doesn't happen, he and Liljegren could see a lot more of each other in the AHL this fall. But that conversation is for another day. Right now Dermott isn't considering anything beyond acing his first big test of the season.
"I'll try to help [Liljegren], but I think he'll be fine by himself," Dermott said of offering advice. "You're excited to just get out there, get your mind off the big hype and play your game."